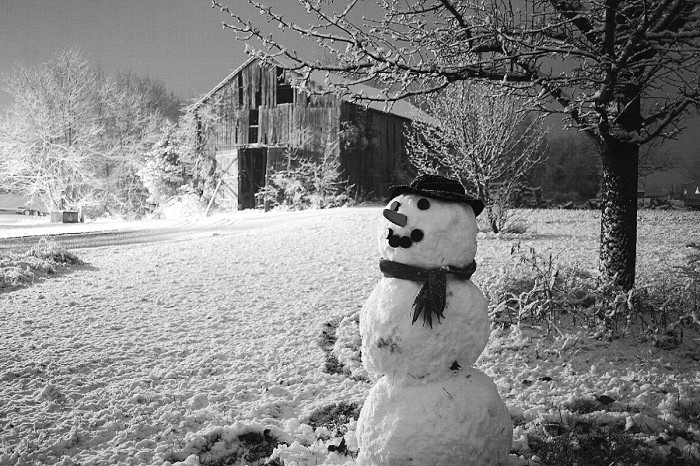 Before you know it kids will be on winter holiday break and begging to play outside.  If you happen to be blessed with a white Christmas wherever you live than you definitely want to make sure their tootsies are kept warm and dry while they are building their monstrous size snowman and sledding down the hillside.   Right now things might look a little green, but here in New York that can change in an instant. Last year we had green grass for weeks and woke up to nearly three feet of snow the next day!
KEEN offers quality built winter boots to specifically protect kid's feet in waterproof warmth that will keep them in cozy comfort during all their snowy outdoor adventures.  Two great styles available at KEEN ready to be shipped directly to your front door include:
KALAMAZOO HIGH BOOT WP- $75
Maximize the fun on a snow day with the Kalamazoo High Boot WP!
-200g KEEN.Warm™ insulation
-Dual climate non-marking rubber outsole
-Waterproof breathable membrane
-Two adjustable hook and loop straps
-Waterproof leather and textile upper
BASIN WP – $80
From snow days to ski weekends, count on the warmth and comfort of the Basin WP!
-200g KEEN.Warm™ insulation
-Bungee synch system on shaft to keep moisture out
-Dual climate non-marking rubber outsole
-Waterproof breathable membrane
-Waterproof nubuck and textile upper
I had the choice between the two different styles and I selected the Basin Waterproof Boot in the black and yellow color combination for my son.  There are several features I love about this boot! First of all the complete construction and quality of the boot is amazing.  The boot features a thick rubber bumper for extra added protection during outside play and is extremely stylish.  Unlike the usual cold weather bulky boot, the Basin is easy to play in and my son won't experience any problems walking, running, or jumping while wearing these boots. The midsoles are cushioning for ultimate shock absorption, so playing hard for long periods isn't an ouchie problem.  Also, I absolutely adore the bungee cinch system, since it allows my son who doesn't have tying his shoes perfected yet to be able to put his own boots on with ease.  It ends the screaming and crying to get outside in a hurry and the boots slip on fast without difficulty. Plus, the system helps seal the snow out and creates a secure fit, eliminating the fretting about laces becoming untied and causing a dangerous trip.  Another awesome element is the winter boots have big lugs to enhance traction on icy, snowy surfaces.
The weather has not been snowy or cold enough thus far for my son to play in his new Basin boots, but he has tried them on and loves them.  Overall, these boots are just what to expect from KEEN—quality for the price and built tough for hours of comfortable and dry winter adventures!
Buy It!
The Basin WP Boot is available for purchase at KEEN for $80!  Right now they are offering FREE SHIPPING and a FREE TOTE with every order!
About KEEN
Create, Play, Care. It's a way of life, we call it HybridLife.

We all live many lives splitting our time between work, play and giving back.

At KEEN we call this living a HybridLife. HybridLife is the KEEN mantra, our commitment to create solutions in our product and business practices, to design footwear, bags and socks that enable you to play anyplace without a ceiling; and our promise to care for each other and the world around us. We invite you to join us in tossing on a pair of KEEN shoes, socks or a bag and to diving head first into living a HybridLife.
Stay connected with KEEN
Stay connected with  KEEN using these social media sites:
Follow KEEN on Twitter
Like KEEN on Facebook
Visit the KEEN Website