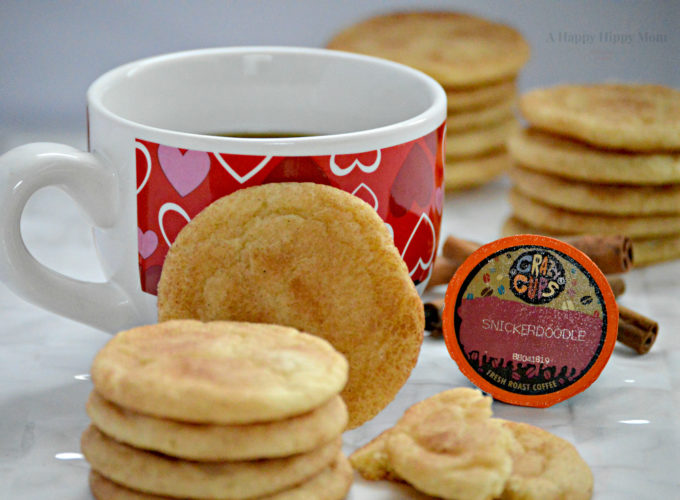 Disclosure:  Crazy Cups provided me with product to facilitate this post.  The words and opinions expressed in this review are strictly of my own.
Love is in the air! Can you feel it?  This month we are crushing on Crazy Cups Snickerdoodle Naturally Flavored Coffee Single Serve Cups!  Who doesn't love a delicious cup of coffee, right?
For those persnickety coffee connoisseurs who are reluctant to trying flavored coffees of any kind, the Snickerdoodle flavored coffee is a great choice for getting over the fence.  Snickerdoodle shouldn't be confused with Snickers, since there is NO chocolate or nuts involved.  A Snickerdoodle is a very delicious cookie rolled in or sprinkled with cinnamon and sugar.  Crazy Cups does a good job capturing the liquid hot version of the cookie in their Crazy Cups Snickerdoodle Flavored Coffee.  The coffee has a slight hint of cinnamon mixed with a combination of buttery sweetness and tartness.  Although, the Snickerdoodle flavor is extremely mild, and you get more of the bold taste of the French roast coffee beans.  It is a good choice for flavored coffee beginners.
With Valentine's Day fast approaching, treat yourself with a box of the Crazy Cups Snickerdoodle Naturally Flavored Coffee and whip up a batch of yummy Snickerdoodles too.  You can do your own at home taste test and see how well you think Crazy Cups did on the variation of the popular cookie.  Who knows maybe you will fall in love with something new to start the morning with!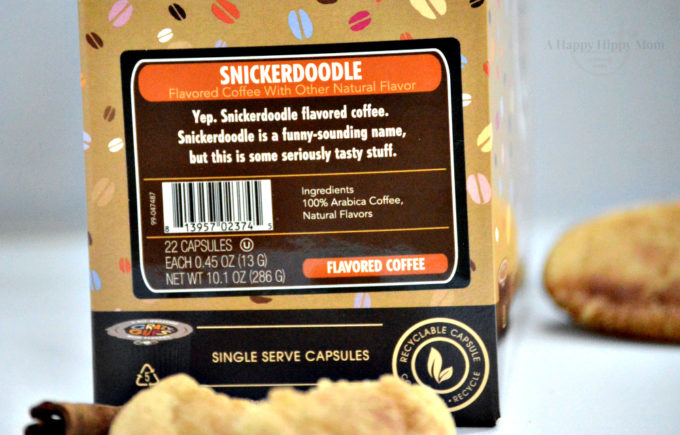 Product Description
Yep.  Snickerdoodle flavored coffee.  Snickerdoodle is a funny-sounding name, but this is some seriously tasty stuff.  
The Single Serve Cups contains 13 grams of coffee in each cup for a flavorful cup of coffee.
Compatible with All Keurig ® Pods brewer including the Keurig 2.0 brewer.
Crazy Cups Are GLUTEN FREE, NUT FREE, NO CALORIES flavored coffee.
Use cool-peel-recycle technology – The cups are recyclable.
STAY CONNECTED
Like Crazy Cups on Facebook
Follow Crazy Cups on Twitter
Crazy Cups on Pinterest
CRAZY CUPS SNICKERDOODLE NATURALLY FLAVORED COFFEE GIVEAWAY
Courtesy of our friends at Crazy Cups, a lucky reader is going to receive a delicious box (22 count) of Crazy Cups Snickerdoodle Naturally Flavored Coffee Single Serve Cups!
To enter the giveaway, please follow the instructions provided on the Rafflecopter form. Please also leave a relevant comment to show your support!  Thank you!
Open To US Residents Only- age 18 + February 20th , at 11:59 pm (eastern time)! Enter Daily!
#FlavorNation