Disclosure: This post has been sponsored by Pfizer Consumer Healthcare. All thoughts and reviews are my own.
Although the holiday season brings about many festive events, fun with family friends, and those oh so tasty comforting foods, it also brings about something must less exciting – holiday germs. Though you may be dancing the winter nights away enjoying all the seasonal excitement, germs are waiting on every corner. That is why this year, I'm having a New Year resolution to protect myself and my family from those pesky microscopic vermin! I am making sure to always carry hand sanitizer in my anti-germ arsenal bag  when leaving the home and being aware that any surface can carry harmful germs. However, I want to be prepared for when the germs do break my defenses and invade my home.
When Icky Symptoms Strike
While I can take the necessary actions to defend myself against the germy elements, sometimes sickness is inevitable. That is why I'm also making a resolution to be prepared for anything that comes my kid's way! Having tissues, vapor rub, chicken soup, saline nasal spray, essential oils, herbal tea, vitamin C and other cold and flu essentials stocked is imperative!  However, for those nasty symptoms that require medication for relief, I am trusting Pfizer's Pediatric line of over the counter products as my weapon of choice. When sick just got real™, the pediatric brands of Pfizer Consumer Healthcare are there with three solutions – Children's Advil®, Children's Robitussin® and Children's Dimetapp® – to tackle the ickiest of symptoms. No one likes being sick and feeling under the weather, especially kids. That running nose and sore throat can be a nightmare for not only them, but for the parents as well. Running around the house and being super mom can be tiring and often gets us sick at the end of the day too! Pfizer products can help them get back on track and keep you from tapping out too.
Children's Advil® Suspension
Having a sick child is a challenge, especially when they are too young to tell you exactly what is aching them. Ease those aches and pains, while reducing a child's fever fast with Children's Advil® Suspension*, a great solution for kids as young as 2 and up to 11.  Also, while having medicine for your child is one thing, actually getting them to take it can sometimes be another battle itself; eventually leading to an all-out war with a spoon where both parties end up covered in gooey sour tasting syrup. That is one reason Pfizer's children products are so great! Children's Advil® comes in several great-tasting flavors, including: Sugar-free Dye-free Berry, Bubble Gum, Grape, Blue Raspberry, Fruit and Dye-Free White Grape flavors. There's also Infants' Advil® White Grape, which provides unsurpassed fever relief (among OTC pain relievers) with a syringe for easy dosing for children 6-23 months.  It makes it easy to help your little one feeling better in no time.
Children's Dimetapp® Cold & Cough
Additionally, Pfizer offers Children's Dimetapp® Cold & Cough to help relieve those tough cold symptoms.  All in a great tasting grape flavor, Children's Dimetapp® Cold & Cough for ages 6+ tackles a child's most bothersome stuffy and runny noses, all while working to relieve cough.
Children's Robitussin® DM Day/Night Pack
I also want to make sure I have something that will help them face the day with ease when they are feeling run down by that stubborn congestion and heart-breaking cough. Formulated just for kids, Children's Robitussin® DM Day/Night Pack (Children's Robitussin® Cough & Chest Congestion for ages 4+ and Children's Robitussin® Nighttime Cough for ages 6+)** non-drowsy daytime formula helps break up chest congestion, while the long-acting nighttime formula relieves coughs and runny noses to help kids get the rest they need. These products will go through out their day with comfort and get that important sound night of sleep to heal (leading to a full-night of sleep for you too).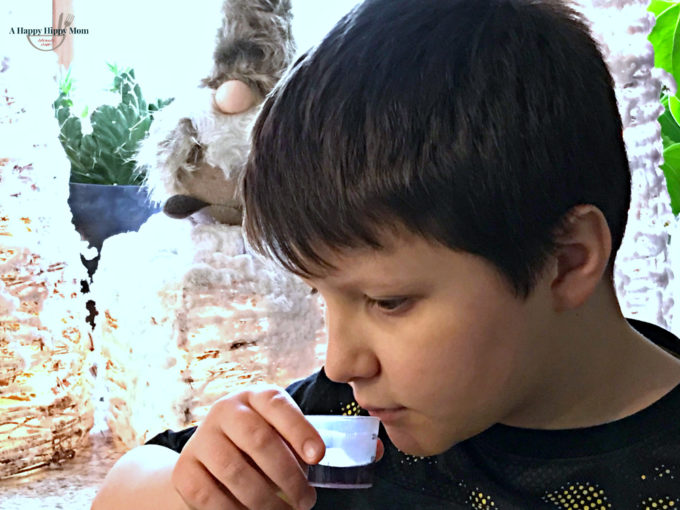 So this year, add Pfizer's Pediatric products to your New Year resolution too and start 2018 with confidence and the right arsenal to fight against seasonal germs! #NewYearGerms #SickJustGotReal
Sick just got real™ Giveaway!
Courtesy of our friends at Pfizer, a lucky reader is going to receive a gift pack including:
$25 virtual Visa Gift Card
(1) Children's Advil® Suspension, Grape (ages 2-11)
(1) Children's Robitussin ® DM Day/Night Pack
(1) Children's Dimetapp® Cold & Cough (ages 6+)
To enter the giveaway, please follow the instructions provided on the Rafflecopter form.  Please leave a relevant comment to show your support!  Thank you!
Open To US Residents Only- age 18 + Ends January 2nd, at 11:59 pm (eastern time)! Enter Daily!