It might be Christmas, and you may have other things on your mind, but that doesn't mean you shouldn't think ahead. You may already have had thoughts about what you can do to make the home better and work on improving it. One of the key parts of this is going to be the spring clean you have next year. It will give you the chance to get the property in tip top shape.
Spring cleaning might be a stressful and difficult exercise, but it's a great opportunity to make changes and improvements. So, you need to make sure you do as much as you can to ensure that the spring clean goes as well as possible. That means making use of spring cleaning tips to declutter and detoxify your home as much as you can. These are some of the great tips you can use to ensure that this happens.
Gut Each Room
When it comes time to start your spring clean, it might be a good idea to gut each room as you go beforehand. This will help you to clear space and ensure that you have the room you need to do a proper job. There are so many things you need to get right when it comes to spring cleaning. And gutting each room will help you to achieve this more effectively. It's important to clear space so you can really get the room as clean as possible. And it allows you to make any changes you may want to make as well. So, this is something you have to take the time to do, and you need to take the home one room at a time. Spring cleaning should be a thorough job that is done properly, and this is the best way of achieving that.
Get Rid of Some Stuff
There's no doubt that you will find some stuff you need to get rid of during the spring clean. So many of us horde things, and we have a buildup of clutter as a result. That's why it's crucial to understand and figure out exactly what you have that you don't actually need. There is going to be a lot of clutter in the home, but a lot of it you won't actually be aware of until you start a process like this one. Decide what you no longer want or need, and then try to think about what to do with it. You could sell some of it on Buyback Express or eBay, and you might decide To give the rest away or even throw out. Get rid of the clutter that is taking up a lot of space in your life. It's time to have a leaner and less cluttered way of life. This will make things less stressful and much easier to deal with.
Make Repairs
It's also a great opportunity to make repairs to the home as well. Of course, anything big like the roof will need to wait for a team of experts. But, you also need to realize that there are plenty of smaller repairs you can do yourself. There are so many DIY bits and pieces you'll be able to do yourself. And you can get these done as you're going around and cleaning. This is something that you need to consider when you're doing your spring clean. It's important to learn valuable DIY and home repair skills, and you can action these by carrying out small changes that will help you make the necessary repairs. It's a good way of improving the home at the same time as doing your spring clean, and it takes out two birds with one stone.
Clear the Garage
It's not just the interior of the home that could use a clean and tidy during your spring clean exploits. You should also look at organizing the garage as well. This is a really valuable piece of the property, not to mention the storage space it can provide. So, you need to make sure you turn your attentions to the garage at some point. This is something it's important to focus on as soon as you can. You need to be aware of the fact that the garage can really boost the value and appeal of your property. Your garage can also provide you with a lot of extra storage space if you have a clean and tidy in there. Make sure you make full use of the garage if you're lucky enough to actually have one.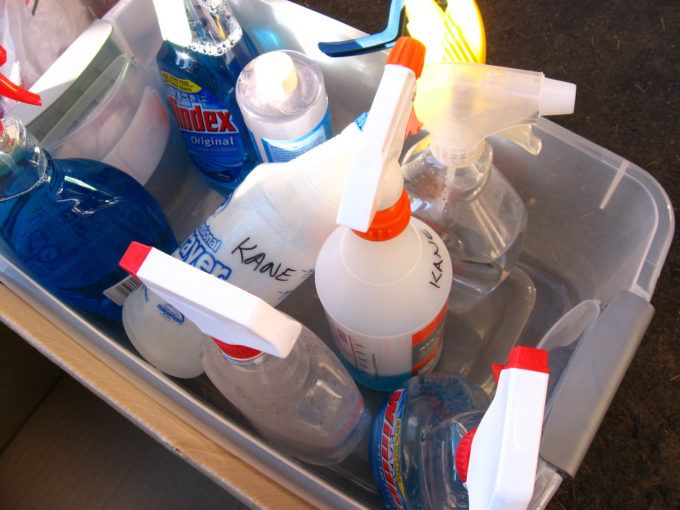 Create More Space
You could use the opportunity to actually make some changes to the home that will improve it. And you could achieve this by creating more space. This can be done in a simple way by ensuring that you get rid of clutter and mess as much as you possibly can. But, it is also essential that you consider the possibility of some renovation work. Building an extension or adding a shed or garage on the home is really important. There are so many benefits to doing that, and you need to understand the appeal. You'll be able to add value and convenience to the property by doing this. But, it's also important that you realize this isn't straightforward. You're going to need to get professionals in to do this, but the perfect time to consider these sorts of changes is during your spring clean.
You can see from this post how important it is to really immerse yourself in the spring clean. There are so many things you can consider and so many different things you can do during the clean. That's why you need to do as much as possible to ensure you get the outcome you want. Think about what a spring clean entails, and all the opportunities you'll have to do things and make changes. The home can become so much neater, tidier, and more attractive as a result of these changes. A spring clean is perfect for getting your home into the best possible condition and preparing it for the year ahead.