Disclosure:   Weldon Owen provided me with The Best of THANKSGIVING to facilitate this post.  The words and opinions expressed in this review are strictly of my own.
The countdown is on!  Thanksgiving is only 21 days away!  This week or next, you should be confirming the number of guests and getting busy planning the fabulous feast.  The holiday only comes once a year, so there is no room for being unprepared.
Thanksgiving is a momentous special time for celebrating old traditions while creating some new ones as well. While there is no wrong or right way of celebrating the American Holiday, you are going to want to ensure it is memorable for all the right reasons.  It's time to put your hostess with the mostess game face on and make sure turkey day goes down in the 2016 scrapbook as a day to be truly thankful for.
Secret to stress-free entertaining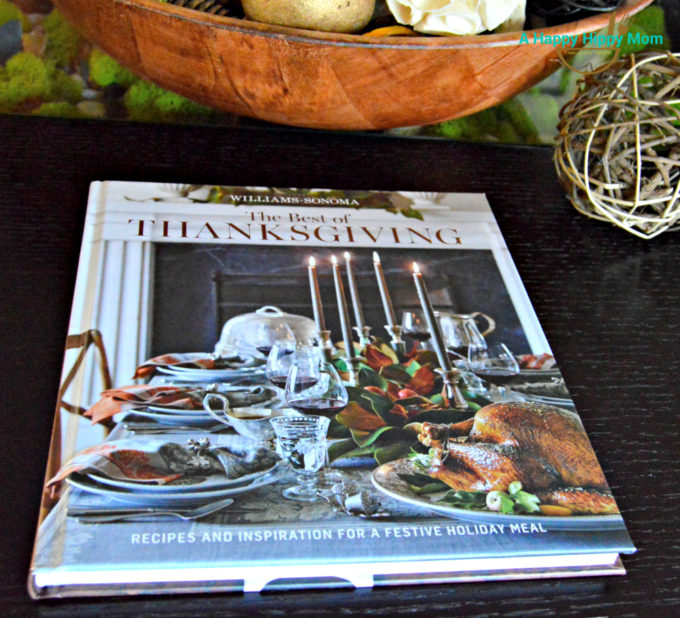 No matter whether you are an expert holiday planner or a novice, Thanksgiving Day preparation can be daunting.  The secret to stress-free entertaining is to plan plenty of time in advance.   Visualize the table and how you want it to look.  Will it be casual or formal?  Are you wanting an elegant serving arrangement or more of a homey open kitchen format? What will the centerpiece be?  If these questions are leaving you clueless you might need a holiday kick of inspiration!  Williams-Sonoma The Best of THANKSGIVING has you covered!  The beautiful book will help inspire you to create a spectacular holiday ambiance and festive meal.
Williams-Sonoma The Best of THANKSGIVING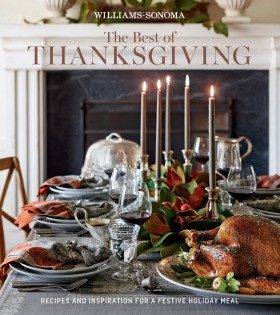 I absolutely adore this book!  It is loaded with gorgeous photography and scrumptious recipes to inspire a wonderful holiday meal.  From beginning to end, the information and detail in The Best of THANKSGIVING is well thought out and organized!
Special Dietary Needs
The hardcover book features over 80 recipes, including special dietary needs dishes such as vegetarian meals (hearty Vegetarian Potpie pg.35) , gluten-free options (Gluten-free Stuffing with Bacon and Kale pg.40),  adult delights (Boozy Ice Cream pg.89) and the classics everyone is sure to enjoy.
Timeline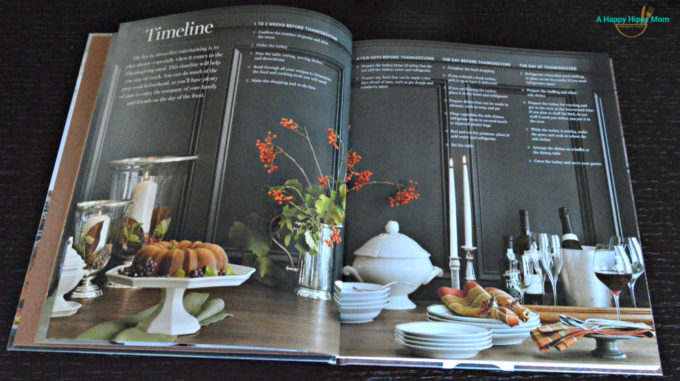 The Best of THANKSGIVING contains all the information you need for planning the ideal Thanksgiving.  There is a "Timeline" making it easy to plan ahead.  It breaks down the steps you should be doing to prepare for the event right up to Thanksgiving Day.
Setting the Scene
Also, there is a section dedicated to setting the scene for planning the feast, such as choosing the spot to accommodate the crowd, linens, serving pieces, utensils, centerpiece suggestions, proper lighting, and more!
Helpful Tips
This gem of a book is jammed packed with helpful tips for staying organized.  Not sure what wine to serve with the meal?  No problem!  The Best of THANKSGIVING gives suggestions on a formal approach to food and wine pairings. Additionally, there are pointers to help you serve the best turkey yet, steps on how to achieve a flavorful-lump-free gravy, the know how to carving the perfect turkey, and six menus to get you started!
Recipes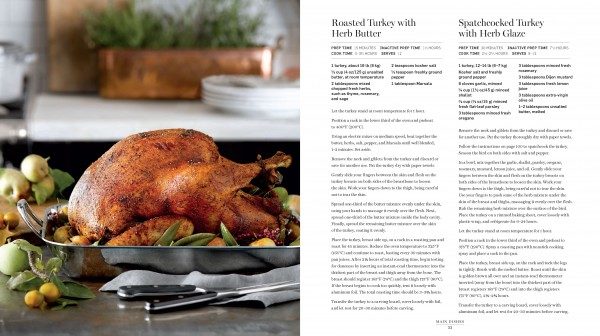 For the main event, you'll find 6 ways to cook the bird, along with a recipe for a glazed honey-port ham and a vegetarian potpie for those guests who don't eat meat.  I counted 86 scrumptious recipes in total.  Here is what to expect:
Main Dishes (8 recipes)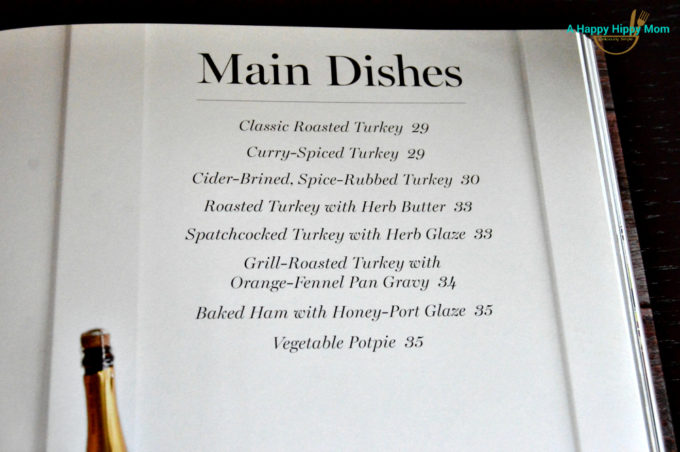 Drinks & Appetizers (12 recipes)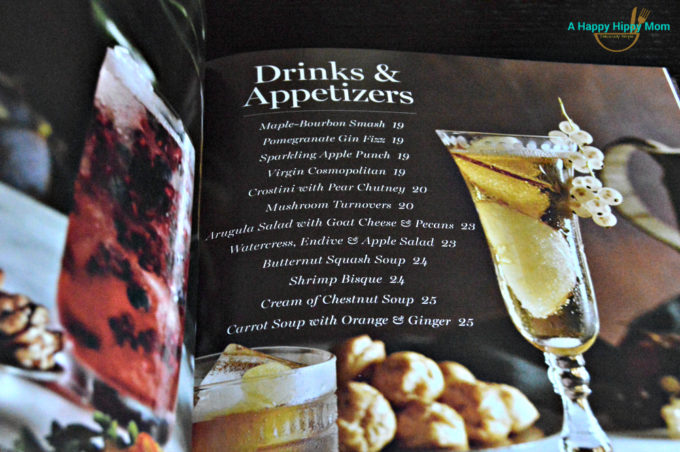 Stuffings & Breads (13 recipes)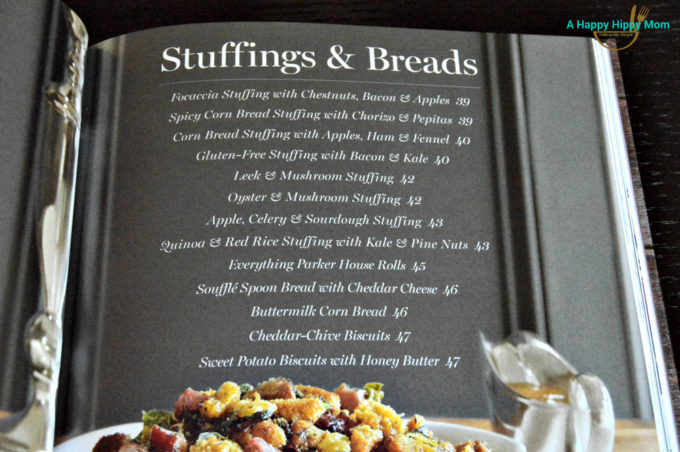 Sides (20 recipes)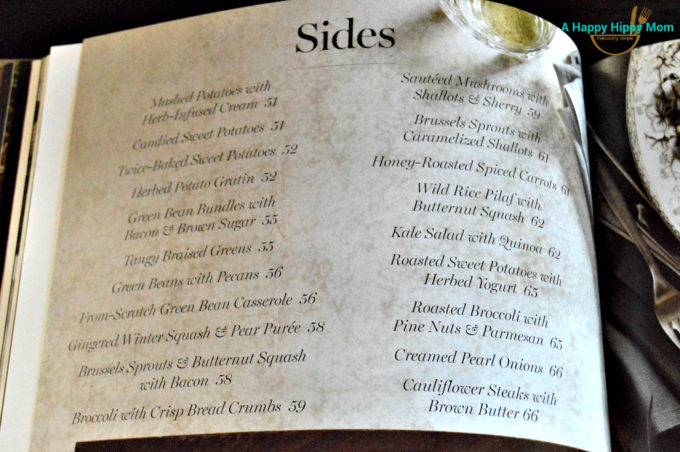 Gravies & Relishes (12 recipes)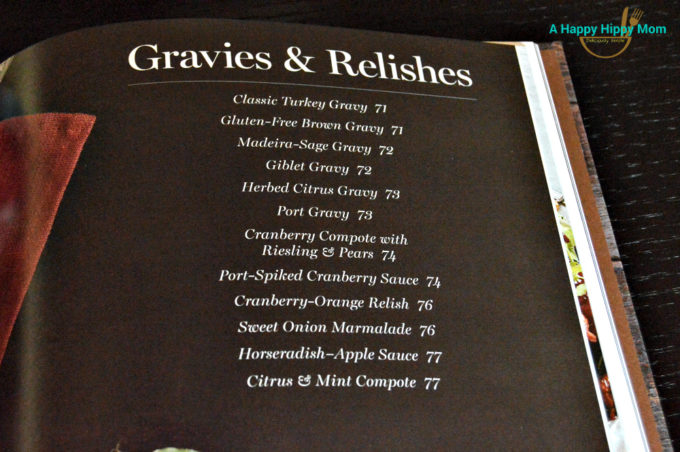 Desserts (11 recipes)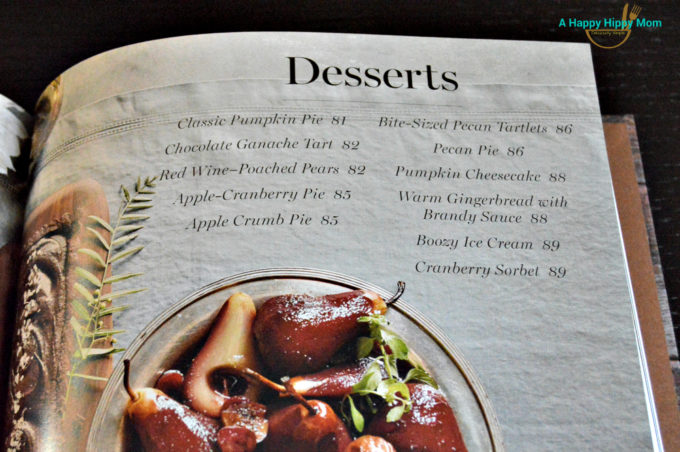 Leftovers (4 recipes)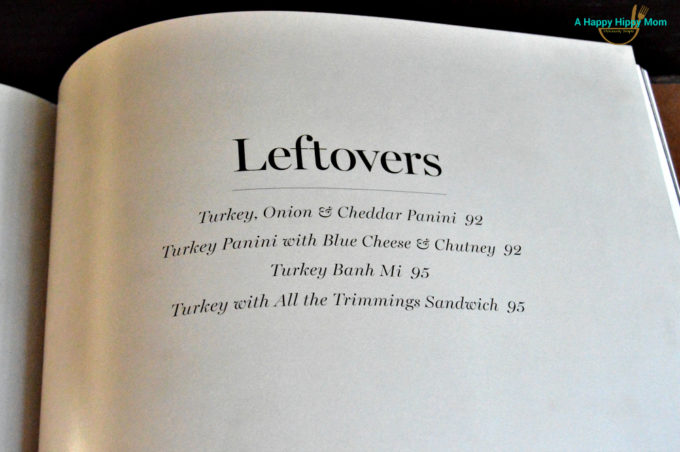 Stock (3 recipes)
Basic Pie Dough Recipe (1 recipe)
about the author
Since its founding by Chuck Williams in 1956, the Williams-Sonoma brand has been bringing people together around food. A member of Williams-Sonoma, Inc. portfolio of brands, Williams-Sonoma is a leading specialty retailer of high-quality products for the kitchen and home, providing world-class service and an engaging customer experience. Products include cookware, cooks' tools, cutlery, electrics, bakeware, food, tabletop and bar, outdoor, cookbooks, as well as furniture, lighting and decorative accessories. Each store has a professional demonstration kitchen for cooking classes and tastings conducted by expert culinary staff.
Gets you Excited about Thanksgiving!
Thanksgiving doesn't get enough recognition as it should.  It is a day for giving thanks for family and friends that make your life special and warm.  The Best of THANKSGIVING will get you brimming with joy about the holiday with its delicious recipes, organized planning suggestions, and stunning food photography.  Once you open it—you won't want to put it down!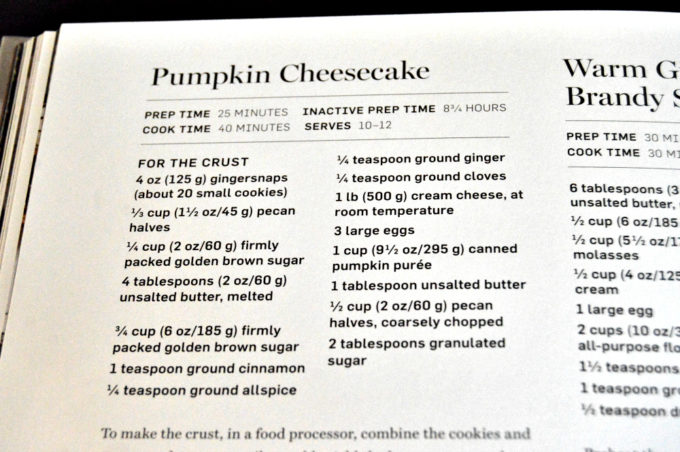 One of my favorite recipes I can't wait to try in the book is the Pumpkin Cheesecake!  The crust is made from gingersnaps and pecans!  It sounds amazing!
Buy it!
The Best of THANKSGIVING  by Williams-Sonoma Cookbook retails for $24.95.  The cookbook would make an excellent gift this holiday season for anyone planning a Thanksgiving Day feast!
SALE!   Save $9.87 off the price of The Best of THANKSGIVING on Amazon.com!  The Kindle version of the book is also on sale for only $3.99! 
FEATURED ON 2016 HOLIDAY GIFT GUIDE!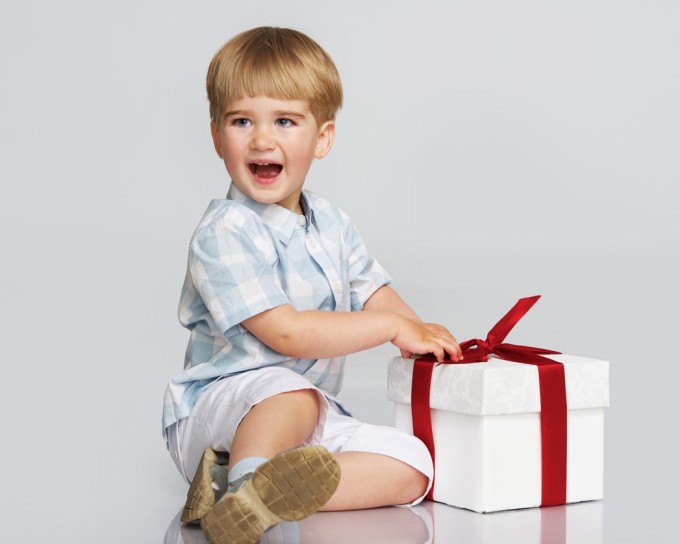 The product above is featured on A Happy Hippy Mom's 2016 Holiday Gift Guide!   The gift guide includes recommended gift suggestions to make your holiday shopping a breeze!