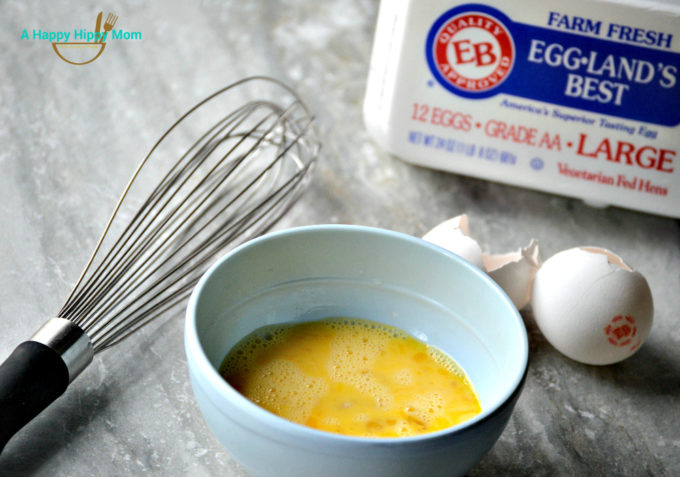 Disclosure: The Eggland's Best information, coupons, gift card, and additional gift pack have been provided by Eggland's Best.
Are you a passionate foodie, who also has mad photography skills?  Eggland's Best is searching for you!  Eggland's Best wants you to put your brilliant culinary creations and eye for taking beautiful photography to work in the 2017 Eggland's Best Foodtography Contest!  One grand prize winner will be rewarded $5,000 and a year's supply of Eggland's Best eggs!  Here is more information about the contest…
How to Enter the 2017 Eggland's Best Foodtography Contest
Show us how you celebrate the only egg that provides better taste, better nutrition and better quality for the past 25 years! Visit www.egglandsbest.com/foodtography from February 16th to April 12th, 2017 and submit two mouthwatering foodie photos of your dish that includes at least two whole Eggland's Best eggs into one of four categories mentioned below.  You may submit up to two photos in each of the four categories: Brunch, Appetizer, Main course, and Dessert
Prizing:
Grand Prize Winner: $5,000 and a year's supply of Eggland's Best eggs
(4) Finalist Winners: $1,000 and a year's supply of Eggland's Best eggs
(20) Semi-finalist Winners: A year's supply of Eggland's Best eggs

You can visit the Eggland's Best website to find more information and official rules about the 2017 Eggland's Best Foodtography Contest: http://www.egglandsbest.com/foodtography
About Eggland's Best Eggs
Compared to ordinary eggs, Eggland's Best eggs contain five times more vitamin D, 25 percent less saturated fat, more than double the Omega-3s, ten times more vitamin E, and three times more vitamin B12.  Eggland's Best's superior nutrition is due to its proprietary all-vegetarian hen feed that contains healthy grains, canola oil and a wholesome supplement of rice bran, alfalfa, sea kelp and Vitamin E.  In addition, independent testing has revealed that Eggland's Best eggs have stronger shells than ordinary eggs, which leads to less breakage and helps them stay fresher longer than ordinary eggs.
Spicy Orecchiette Carbonara with Broccoli and Tomatoes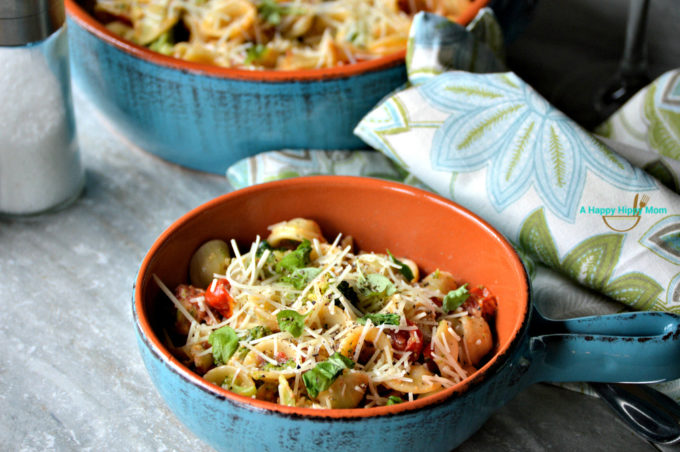 Nothing is more satisfying than a plate of Carbonara.  It is the ultimate comfort food!  Here is a different spin on the dish,  using of course two whole Eggland's Eggs.  Hopefully, it will give you some inspiration about how you can revamp a recipe into your own for a deliciously simple contest entry!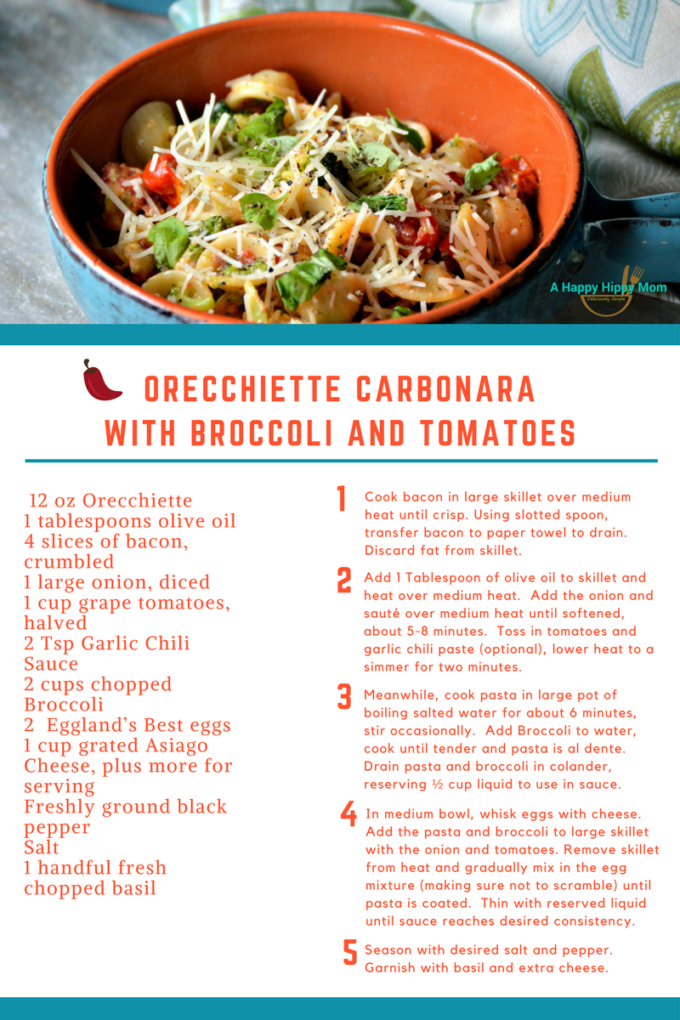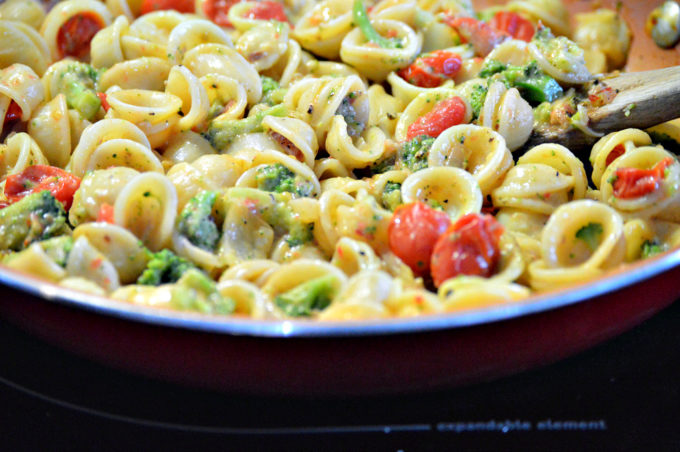 EGGLAND'S BEST GIFT PACK GIVEAWAY
Courtesy of Eggland's Best, one lucky reader is going to receive a gift pack including a $25 Visa gift card and (1) one Eggland's Best coupon, valid for a free carton of EB eggs.
To enter the giveaway, please follow the instructions provided on the Rafflecopter form. Please remember to support this site by following on social networks such as Facebook!  Only entries using the Rafflecopter form will be eligible for prize. Thank you!
Open To US Residents Only- age 18 + Ends March 19, at 11:59 pm (eastern time)! Enter Daily!
STAY CONNECTED WITH EGGLAND'S BEST
Hashtags: #EgglandsBest, #EBeggs