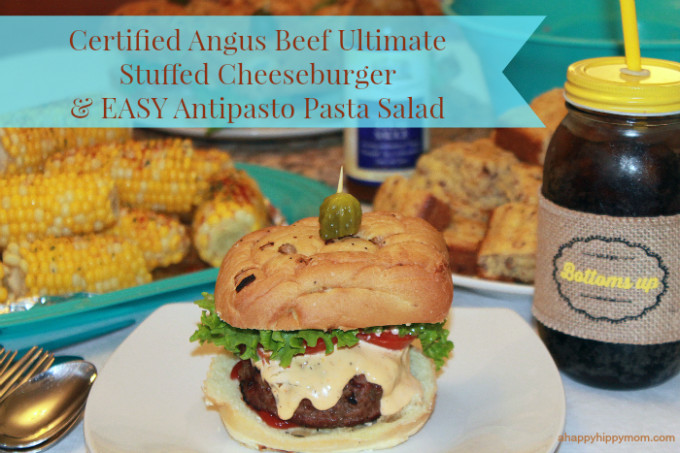 It's time to fire up the grill! Woot woot! With July 4th being less than a month away, my focus is set on EASY grilling recipes and simple side dishes to make our holiday gathering memorable and delicious. So, this summer I'm upping the ante to include premium Certified Angus Beef and mayo free pasta salad! These two items are going to be the firework worthy main stars on my Independence Day menu that are sure to impress hungry guests and be a giant hit.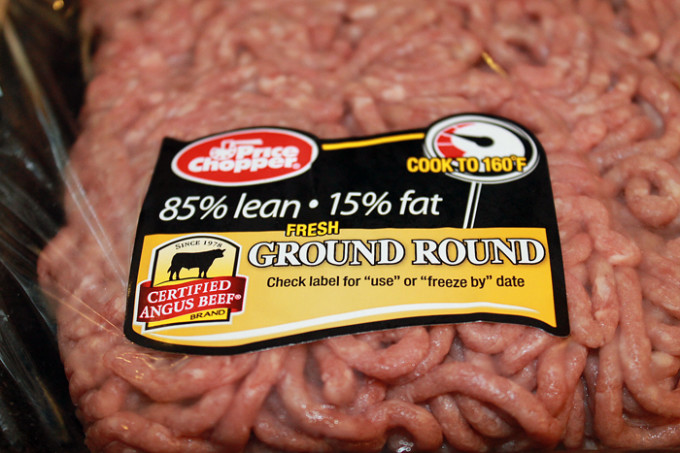 Grilled Certified Angus Beef (not to be confused with other Angus meat) tastes amazing all on its own without much preparation.  The meat is a favorite in our home, because it has a very rich, extreme juicy beefy flavor due to the texture and marbling, which makes it the perfect choice for grilling. However, depending upon your location, actual CAB might be difficult to find. Thankfully, I am lucky enough to have a local Price Chopper less than 3 miles from my home. The supermarket has an in-store solution center called House of BBQ that has everything I need for outdoor summer feasts, including Certified Angus Beef Ground Beef Patties and Steak, Central Market Classics Neil's Favorite Steak Sauce, and a large selection of Betty Crocker Suddenly Salad.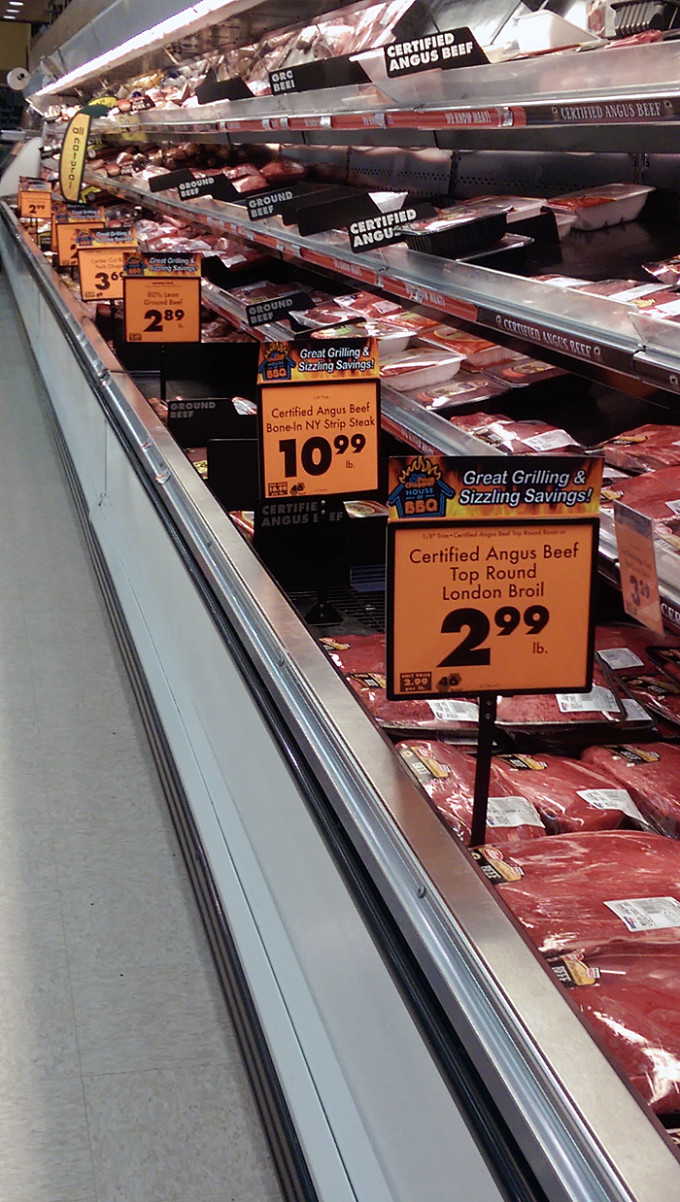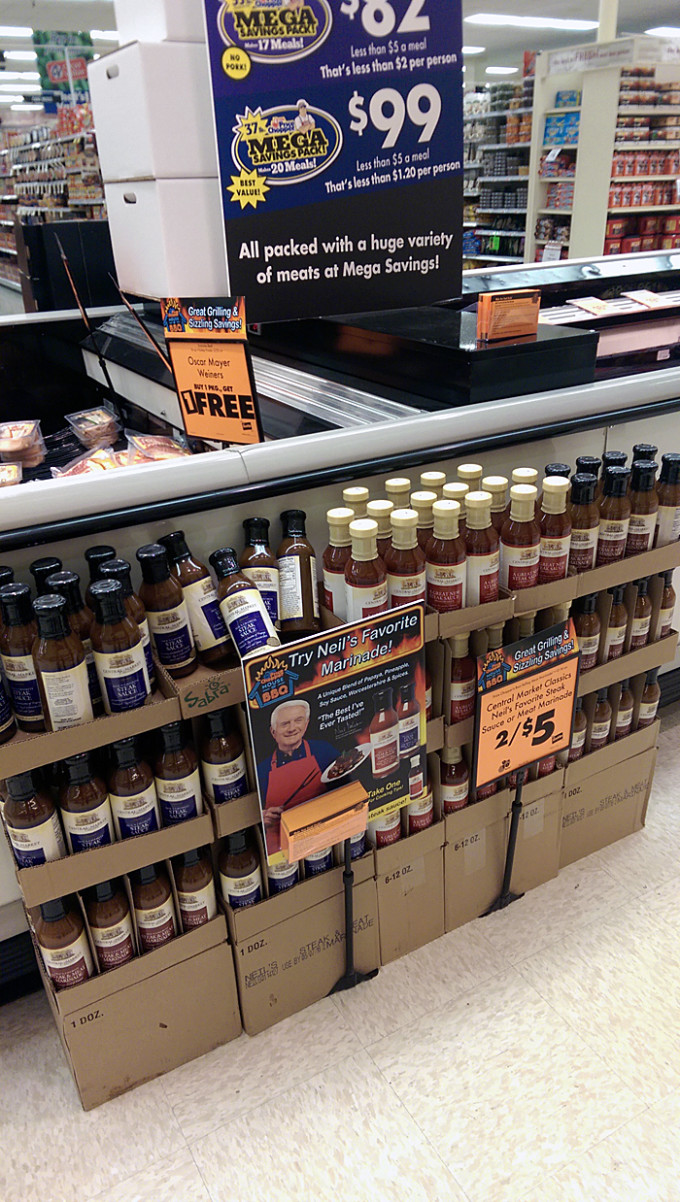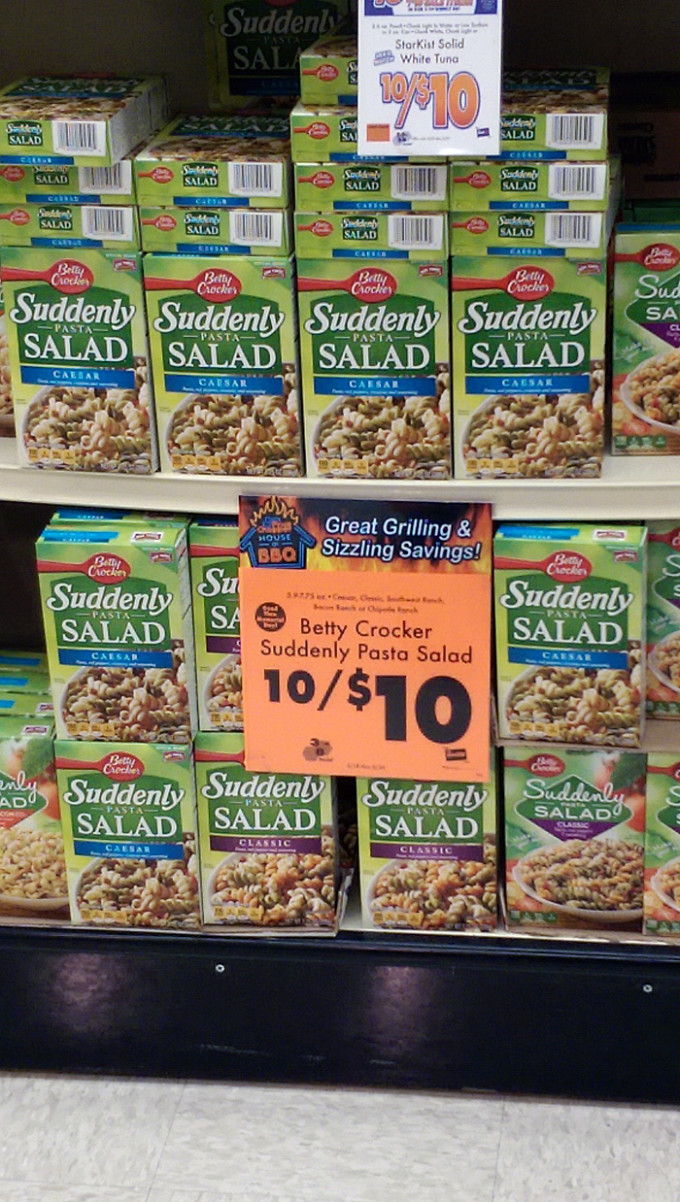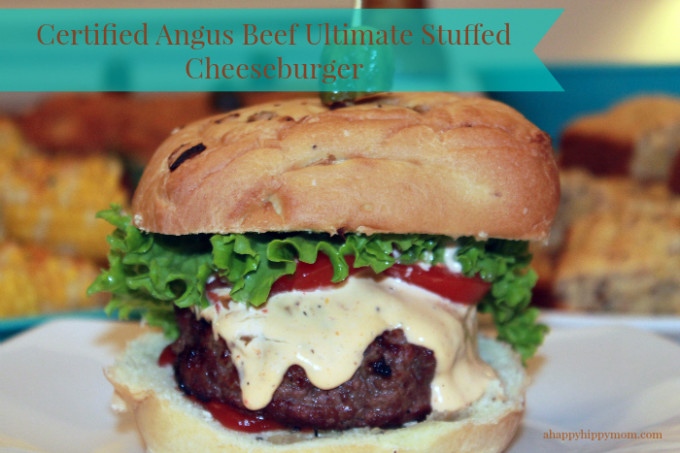 Testing out my menu (like every good cook ought to) before the holiday, I decided to fire up the grill over the weekend and made Certified Angus Beef  burgers stuffed with King Oyster mushrooms, Vidalia onion, jalapenos, bacon, cheddar cheese, topped with lettuce, tomato, and spicy Ranch sauce on a Miami onion roll. Oh WOW were they ever scrumptious! The secret (shhh) is to brush each side of the burgers with Central Market Classics Neil's Favorite Steak Sauce to give them an extra savory kick! Seriously, if you are looking for something extraordinaire to serve at your summer celebrations, give the recipe a try! For guests who don't like the heat, omit the jalapenos and replace the spicy sauce with just regular Thousand Island or Ranch dressing.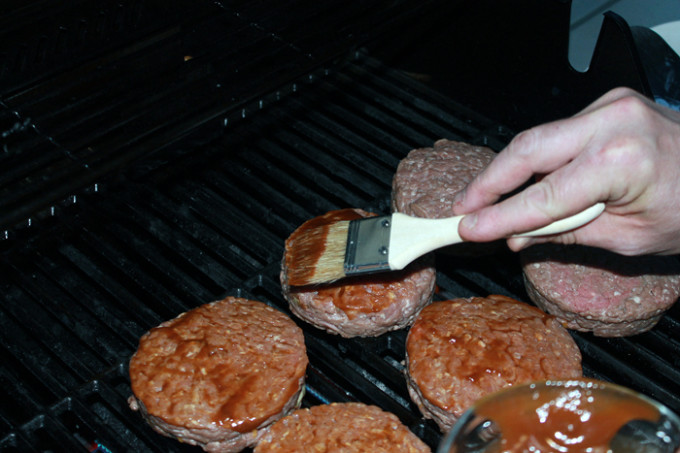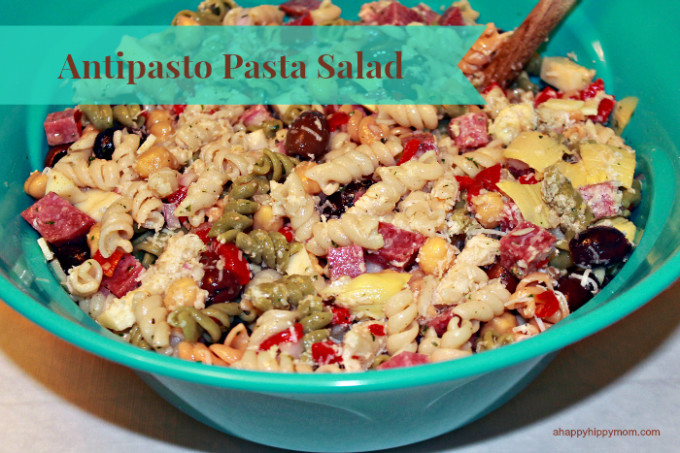 I also made a super easy Antipasto Pasta Salad using two boxes of Betty Crocker Suddenly Salad Classic pasta salad mix as the base and through in Provolone cheese, salami, red onion, marinated artichoke hearts, ripe olives, chickpeas, roasted red peppers, and Parmesan cheese. The salad was simple to prepare and the great thing is you can add any fresh ingredients you like to make it your own.   If you decide to try the recipe below, I recommend you make the salad a day before you plan on serving it to ensure it is fully chilled and for the pasta to capture the flavors of the spices and other ingredients. The delicious and satisfying salad will definitely be a crowd pleaser! Plus, it is a fantastic mayo free alternative side dish to serve instead of the typical potato or macaroni salad.
Enjoy the summer grilling season by letting your cooking juices flow! Use these two recipes I am sharing to inspire you to spice up your own backyard barbeque! Get creative and show your guest that you are the MASTER OF THE GRILL! Don't forget to check out your Price Chopper House of BBQ center for great savings on all your barbeque entertaining needs!
The Great Grilling Giveaway Sweepstakes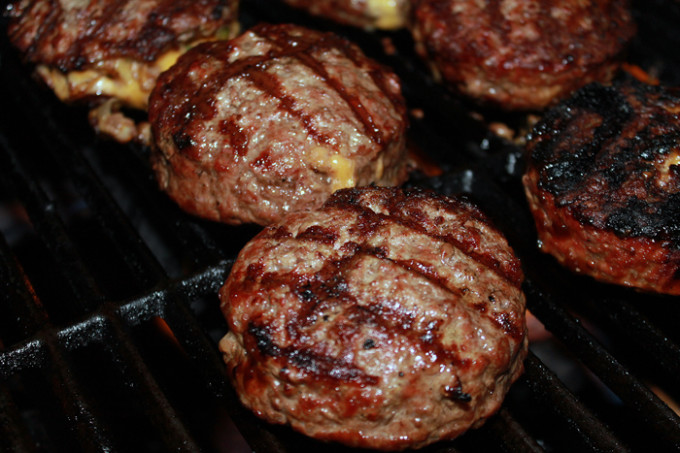 #PriceChopperBBQ wants to see what is on your grill- the good, the bad and the ugly! That's right, no matter if it is a beautiful mouthwatering masterpiece or looks like a burnt hockey puck…take a photo of what's on your grill to enter for a chance to win gift cards and grilling accessories! Four Grand Prize winners will each receive:
One (1) $500 Lowe's Gift Card
One (1) 500 Price Chopper Gift Card
Grilling Accessories from Certified Angus Beef
Enter now through 6/14! Don't forget to read the rules before entering!

Certified Angus Beef Ultimate Stuffed Cheeseburger #PriceChopperBBQ #Shop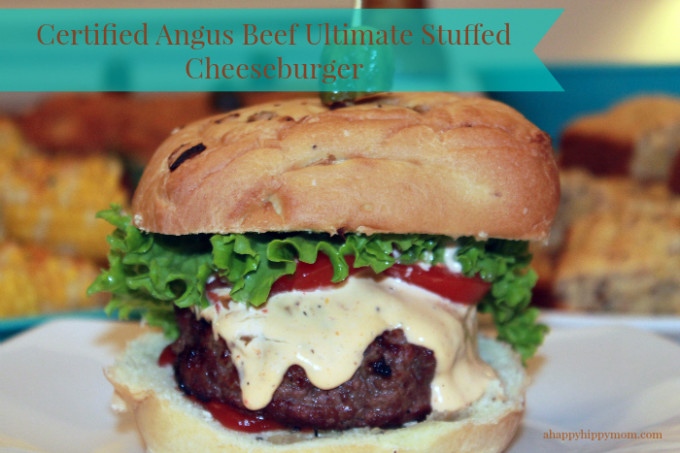 Ingredients
4 bacon strips, crumbled
2 cups chopped King Oyster mushrooms
¼ cup chopped Vidalia onion
2 chopped jalapeno peppers
pinch of salt
pinch of pepper
3 pounds ground Certified Angus Beef
½ cup Central Market Classics Neil's Favorite Steak Sauce
1 cup shredded cheddar cheese
8 lettuce leaves
1 medium tomato, thinly sliced
Spicy Ranch Dressing
8 Miami onion rolls, split
Directions
In large skillet, cook bacon over medium high heat until evenly brown, about 5 minutes. Remove bacon from skillet and drain fat completely. Once cool enough to touch, crumble or chop bacon into small pieces. Turn the heat down to medium and pan fry the onions, mushrooms and jalapeno peppers in the remaining bacon drippings until tender. Season with salt and pepper. Mix together mushroom mixture and bacon in a small bowl.
Shape ground beef into16 thin patties. Add one patty to bottom of burger press. Use "stuffed side" down to create a pocket in patty. Fill with 2 tablespoons of cheese and 2 tablespoons of mixture. Cover stuffed pocket with a patty. Using the "pressed" side facing down seal edges.
Brush each side of stuffed burgers with steak sauce.
Grill burgers, uncovered, over medium-high heat for 5-6 minutes on each side or until a thermometer inserted in meat portion reads 160°.
Serve stuffed burgers on rolls. Top with dressing, tomato, and lettuce.
EASY Antipasto Pasta Salad #PriceChopperBBQ #CollectiveBias #Shop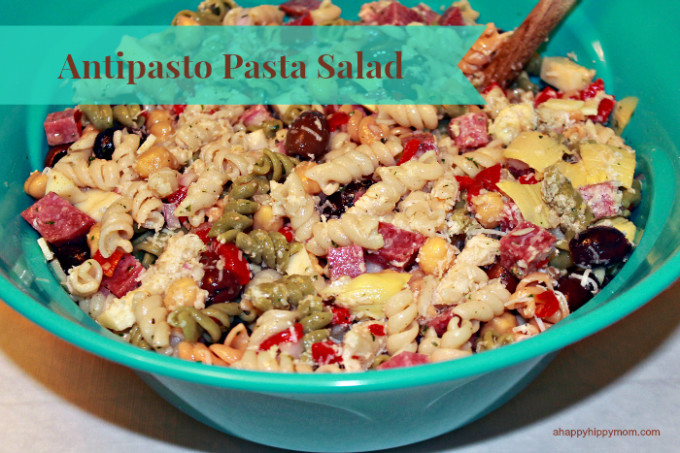 Ingredients
2 boxes Betty Crocker Suddenly Salad classic pasta salad mix
6 tablespoons cold water
4 tablespoons olive oil
2 teaspoon spicy brown mustard
2 cups cubed salami
2 cups Provolone cheese, cubed
1 small red onion, finely chopped
1 cup marinated artichoke hearts, drained and chopped
1 cup pitted small ripe olives
1 15 oz can of chickpeas
½ cup chopped roasted red pepper
1 cup shredded Parmesan cheese
Directions
Cook pasta according to instructions on product box.
While pasta is cooking, in large bowl, stir together Seasoning packet spices, water, oil and mustard. Add salami, provolone cheese, red onion, artichoke hearts, olives, chickpeas and red pepper; toss gently to combine.
Drain pasta; rinse with cold water. Gently shake pasta to thoroughly drain. Add pasta to salad mixture; toss gently to mix. Top with Parmesan cheese. Cover and refrigerate until ready to serve.
Stay Connected with Price Chopper
A huge thank you to #CollectiveBias and #PriceChopperBBQ for this tasty opportunity!