I was given a free one-month subscription to try the new Simple Start plan and write about my experience.  Though I was compensated for my time and commitment, all views, positive and negative are my own.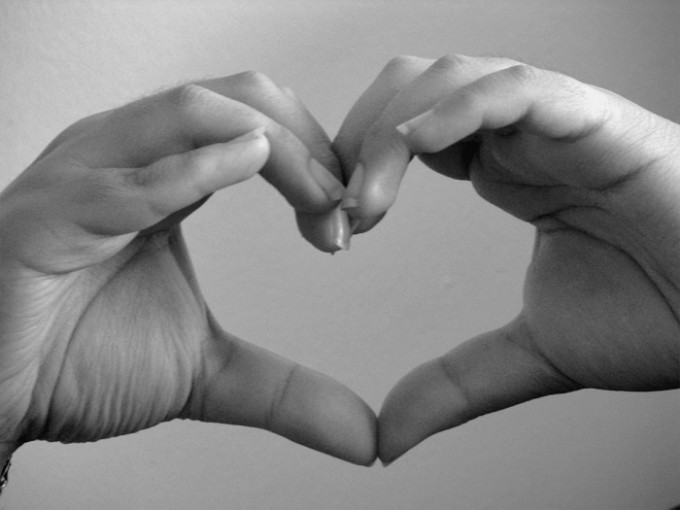 When was the last time you showed yourself some love? Last week on Valentine's Day I displayed a bit of self-love in kicking off a commitment to myself for happiness and health by trying out the Simple Start plan!  Haven't heard of it?  The Simple Start app is a starter plan for Weight Watchers and is a great way for you to get on track to eating healthy through making small changes to your diet.  The two week starter plan gives a selection of easy to prepare meals, snacks, and daily indulgences that make eating healthy, filling foods a no-brainer.  The Simple Start recipe ideas are built from the Weight Watchers Power Foods and trying out the app (downloadable from Google Play Store or iTunes) is a smart way to introduce you to the program.
The Struggle
Being a mom is rewarding, but exhausting at the same time.  I have all the greatest intentions in the world to eat healthy and staying on a good diet plan when I awake in the morning.  I even eat a very good breakfast to fuel my day.   But as the day progresses and my steps turn into running for my children, I lose sight of myself and put eating healthy on the back burner.  This is my main struggle for trying to shed any pounds and staying on a weight loss program.  In fact, I usually skip lunch and overindulge during dinner, because I am famished from not consuming the correct amount of meals per day.  In return, I have slowed my metabolism down and have put on weight over the years.  Not to mention, all the yo-yo dieting has been a big downer and I have made food somehow the enemy in my mind.
Refocusing and Enjoying Food
The Simple Start plan has actually taught me to refocus my thinking and enjoy food without all the worries of having to prepare difficult meals. The recipes are simple and only take a few minutes to make, which is extremely important with my demanding schedule.  There is very minimal counting, no weighing food or worrying about portion sizes to begin with.  And the best part is you don't feel like you are depriving yourself and on some bunny eating diet, because the plan allows for indulgences (7 PointPlus values per day)  like 1 oz of chocolate, 5 oz of wine, and  2 oz of Angel food cake.  Basically, if you are looking for a diet where you can eat your cake and still see and feel results—this might be your solution.  I love how Simple Start doesn't make you feel like a fatty and while everyone else is enjoying their ice cream you can also have something sweet without the guilt of going off the plan.
Convenient
What I found extremely handy is I was able to take my smartphone into the grocery store and use the Simple Start app as a guide to what foods I needed to purchase for the week.  I powered up the app and used the Simple Start Food List as my source to buying the items needed for the recipes.  Everything is very convenient and there is no excuse for not knowing what you should be consuming to stay within the program.
Taking Time Out for Myself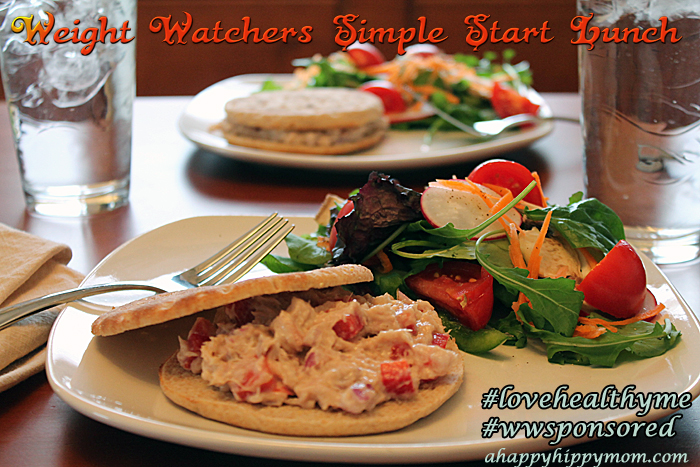 A significant thing I learned this week while being on the Weight Watchers Simple Start plan is to take time out for myself and actually enjoy eating lunch again.  My daughter was off school this week for winter break and I used the plan to reconnect with her and share the joy of just sitting down and having a good satisfying meal together.  I made Weight Watchers Tuna Sandwiches with Side Salads, which were absolutely delicious!   We talked about her future plans for college, wanting to study abroad, and of course boys! The whole experience was truly wonderful.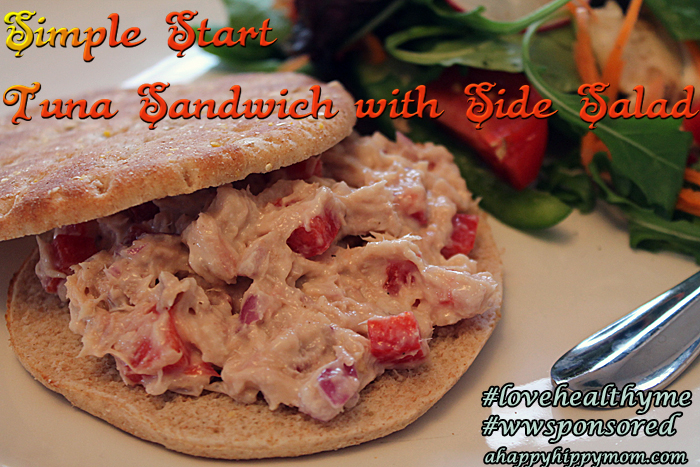 Simple Start Grilled Cheese and Vegetable Soup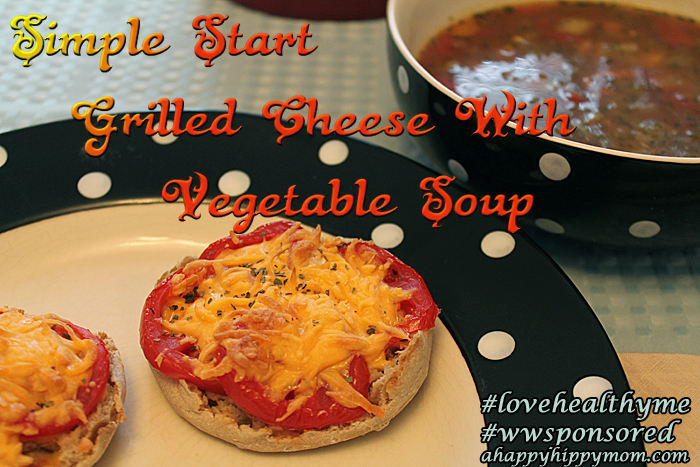 One of my favorite lunch recipes on the Simple Start is the Grilled Cheese and Vegetable Soup.  When was the last time you heard about eating grilled cheese on a diet, right?  The recipe uses light English muffins topped with fresh tomatoes and fat-free cheese as an alternative to the regular high calorie version.  It tastes incredibly good and clean compared to the greasy grilled cheese you normally would make.  And the soup…absolutely yummy!  Homemade soup is so comforting and satisfying!  This is a perfect lunch for those cold afternoons when you need a little warm-up inspiration to get you through until dinner.
A Simple Filling Dinner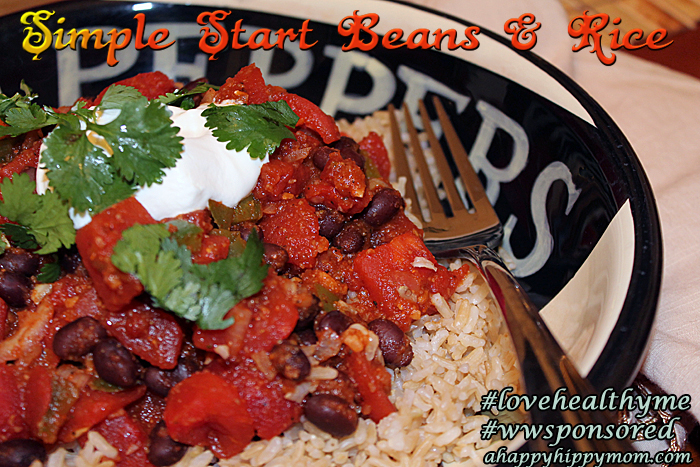 Beans and Rice—you can't get any simpler than that! The recipe is a cinch to prepare and it comes out tasting sooooo good!  Not to mention, it really fills you up and you won't be looking to go for a second helping.  I love this recipe and will be making this weekly.
Rewarding Myself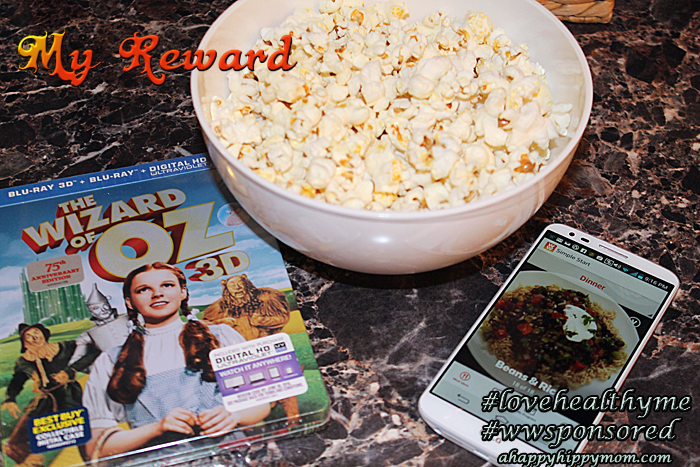 I decided to reward myself in a fun way for making it through week 1 of the Weight Watchers Simple Start plan!  As moms I think we forget how important it is to take a minute to enjoy some of the things we love as individuals.  SO, I bought my favorite movie on 3D, popped some corn, and shut myself in a quiet room without the kids and took time out for myself.  It was AWESOME and inspiring!  I will be doing it again and again and again!
Small Changes = Big Ones
This whole week has taught me I am as important to myself as I am to my family.  Does that make sense?  I guess as a mom I forget if I don't take good care of me than I won't be able to take good care of my family.  Not everything has to be a HUGE change to make a difference.  The truth is that small changes lead to big ones and the Simple Start plan is a very good beginning!
Stay Connected to Weight Watcher's