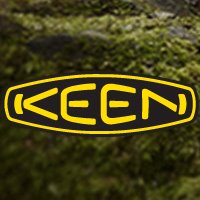 During your 2013 back-to-school shopping travels don't forget to visit KEEN Footwear!  The company known for its protective sandal inspired by a world-class sailor offers fantastic, hybrid footwear, socks and bags perfect for the student in your life!
KEEN Jamison Sneaker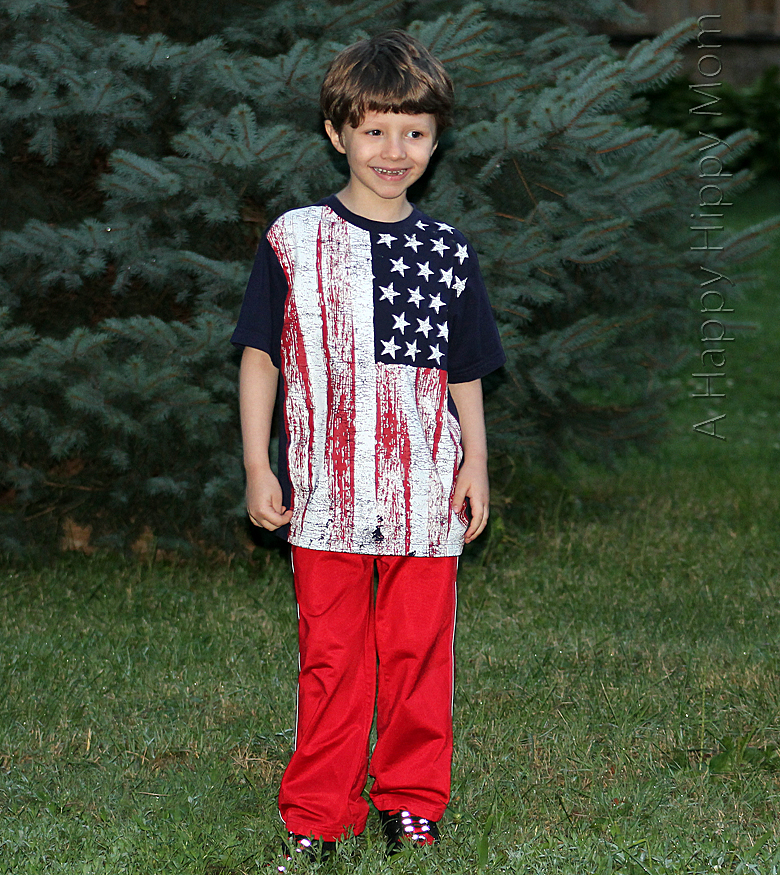 My son is starting Kindergarten this fall!  I'm planning on homeschooling him this year and he needs a pair of athletic shoes to keep up with his active outdoor lifestyle and sporting activities.  Thankfully KEEN, a favorite brand in our home, sent a pair of Jamison shoes from their new back-to-school styles for review!  These very comfortable and quality built sneakers are just right to keep up with his every step of jumping, climbing, and running!
Extremely Durable Rugged Mesh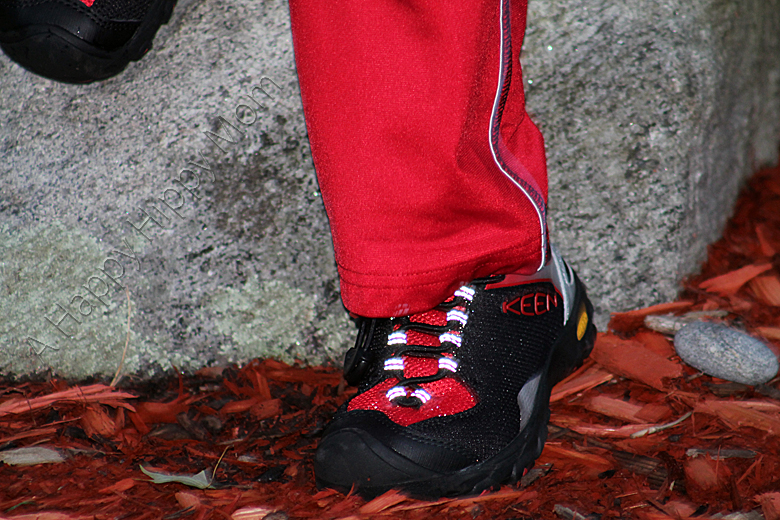 The KEEN Jamison Sneaker is extremely durable! The shoe features rugged mesh uppers for maximum breathability, stopping any overheating, which can lead to discomfort and smelly feet.  The fabric lining is also made of mesh and the tongue plus collar are padded for ultimate comfort.   Baring very cushioned insoles, the shoes will keep the feet from aching for long periods of demanding activity.
Non-marking Rubber Soles
The light weight, but very sturdy shoes, contains awesome grippy non-marking rubber soles that won't leave scuff marks or those hard to remove rubber lines on wooden, tile, or concrete floors.  Additionally, the sole wraps up and over the toe for extra added protection.
Bungee Quick Lace Closure
If your child has not mastered the art of shoe tying yet, these sneakers are the perfect solution!  My son is still learning how to tie his shoes. It is a slow process!  I always worry about him not knowing how to tighten the laces when I am not around to help and them coming loose, causing my son to trip and fall.  However, the KEEN Jamison Sneaker come equipped with an adjustable bungee quick lace closure for easy, secure, on and off wear.
My son loves his new sneakers and I have the peace of mind the shoes will keep his tootsies protected and comfortable while he is doing what kids do best….PLAYING!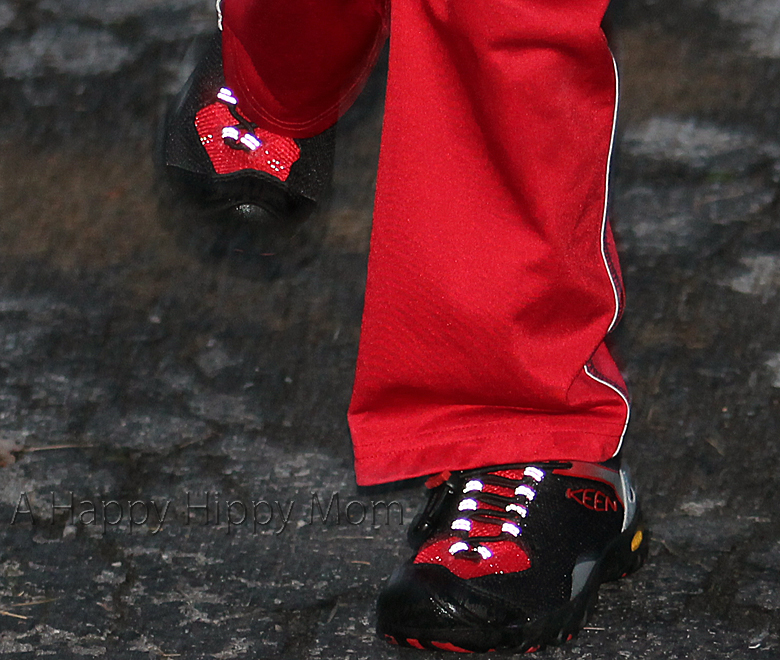 The KEEN Jamison Sneakers are available in a variety of NEW kid pleasing colors with a suggested retail price of $50.
For more great new back-to-school styles visit www.keenfootwear.com
About KEEN
Create, Play, Care. It's a way of life, we call it HybridLife.

We all live many lives splitting our time between work, play and giving back.

At KEEN we call this living a HybridLife. HybridLife is the KEEN mantra, our commitment to create solutions in our product and business practices, to design footwear, bags and socks that enable you to play anyplace without a ceiling; and our promise to care for each other and the world around us. We invite you to join us in tossing on a pair of KEEN shoes, socks or a bag and to diving head first into living a HybridLife.
Stay connected with KEEN
Stay connected with  KEEN using these social media sites:
Follow KEEN on Twitter
Like KEEN on Facebook
Visit the KEEN Website