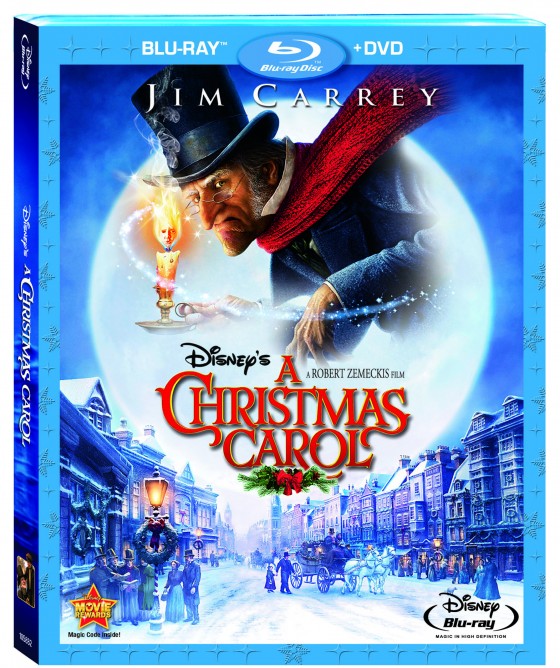 Walt Disney Studios Home Entertainment debuts its first Blu-ray 3D release with Academy Award- winning director Robert Zemeckis' (Best Director, Forrest Gump in 1994) unique interpretation of Charles Dickens' beloved tale, A Christmas Carol, starring Jim Carrey (Yes Man, Horton Hears a Who, Bruce Almighty) as multiple characters including the miserly Ebenezer Scrooge and the Ghosts of Christmases Past, Present and Yet to Come. Rounding out the stellar cast are Gary Oldman (Harry Potter and the Order of the Phoenix), Collin Firth (Love Actually, The Accidental Husband, Bridget Jones: The Edge of Reason), Bob Hoskins (Who Framed Roger Rabbit) and Robin Wright (State of Play and Forrest Gump).

Disney's A Christmas Carol is available in Disney Blu-ray 3D on an exclusive 4-Disc Blu-ray Combo Pack (Blu-ray 3D Disc, Blu-ray Disc, DVD and Digital Copy).

Also available on 1-Disc Blu-ray and 1-Disc DVD

Bonus Features:

BLU-RAY 3D Disc includes an exclusive 3D bonus feature, plus all the Blu-ray and DVD features:

• Mr. Scrooge's Wild Ride – In this 3D bonus feature, director Zemeckis and the cast explain how 3D made the Dickens novella come to life. The feature explores how 3D technology brought a whole new dimension to the story, from the Ghost of Christmas Past whisking Scrooge through time, to the look and feel of the characters in 19th Century London.

BLU-RAY features include all of the DVD features plus:

• Behind The Carol: The Full Motion Capture Experience – A feature length picture-in-picture viewing mode takes the audience behind the scenes of motion capture filmmaking.

• Countdown to Christmas Interactive Calendar – 25 days of holiday surprises extend the holiday cheer, as viewers come back to discover what each door holds.

• Deleted Scenes – Six deleted scenes on the Blu-ray Disc.

DVD features include:

• Capturing A Christmas Carol – Actress Jacquie Barnbrook hosts a journey through the creative process of Disney's A Christmas Carol.
• On Set With Sammi – Follow Sammi Hanratty, one of the film's young stars, as she shares a kid's eye view of an "anything but average" day on the set.
• Deleted Scenes – Three deleted scenes on the DVD.
TRAILER
[field name= iframe]
Review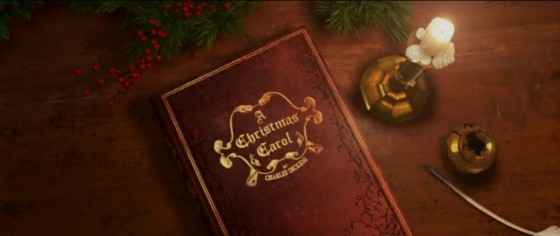 Disney's  "A Christmas Carol"  starring the voice of Jim Carrey as Ebenezer Scrooge (and various other characters) is actually Disney's third take on the favorite holiday Dickens' classic with the first being Mickey's Christmas Carol (1983) and the other, The Muppet Christmas Carol (1992).  Unlike the two previous fluffy versions,  Robert Zemeckis' adaption of  A Christmas Carol stays extremely faithful to the original story and at times quotes the text in its entirety.  The motion capture CGI technology takes the movie to a different level and puts a frightening spin on the traditional story.  If your looking to get the Christmas spirit scared into you, this will do the trick!
Ebenezer Scrooge is portrayed as you would imagine, a creepy old miser who despises Christmas, miss treats his underpaid employee Bob Cratchit, (voice of Gary Oldman) and exploits mankind for money.    However,  the use of computer-generated imagery displays Scrooge as being vile and meaner than you might expect .  The script also takes on the darker moments like when Ebenezer is reluctant to pay the undertaker for his friend, Jacob Marley's burial and further goes to take the tuppence from dead Marley's eyes.  Scrooge stops the undertaker's assistant before placing the cover of the casket confining Marley forever and removes the coins from his dead partner's eyes saying "Tuppence is tuppence" which showed just how cold plus heartless of an old geezer he was!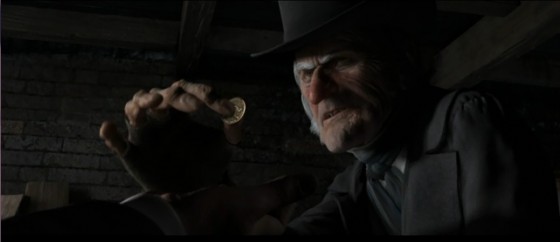 Seven Christmas Eves later,  Scrooge is haunted by Jacob Marley's ghost (voice of Gary Oldman) who is bound and shackled with the chains he forged in life.  The dreadful apparition warned Scrooge that his chain was as heavy and as long as the one he bared, seven Christmas Eves ago.  "Yours is a ponderous chain," said Marley.  The scene becomes more intense as Marley's jaw unhinges and his tongue dangles!  It's rather gruesome and disturbing, but definitely adds ferociousness to the character.  "I am here to-night to warn you, that you have yet a chance and hope of escaping my fate. A chance and hope of my procuring, Ebenezer." said  the ghost.   His dead doomed partner then tells Scrooge he will be visited by three spirits—Ghost of Christmas Past, Ghost of Christmas Present, and the Ghost of Christmas Yet to Come.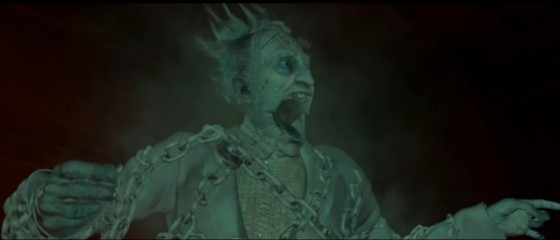 The Ghost of Christmas Past (voice of Carrey), a small whimsical spirit resembling a lit candle, whisks Scrooge out through the window into the snowy air.  The playful little fire shows visions to Scrooge of his painful past and reminds him how he become such  a miserable greedy person.  Scrooge, neglected by his father,  had spent most of his  childhood Christmases  alone at a boarding school until he was visited and brought back home by his loving sister Fan (voice of Robin Wright), who died as a young woman after giving birth to his nephew Fred (voice of Colin Firth).   Ebenezer,  a young successful businessman,  falls in love and becomes engaged to a woman named Belle.  Belle breaks off the engagement as she realizes Scrooge is more interested and obsessed with accumulating riches than he is with her.  Not being able to take any further disheartening memories, Scrooge  places the cap over the fire spirit and extinguishes it, which sends him flying through the sky over London.  He crashes back at home on his bedroom floor.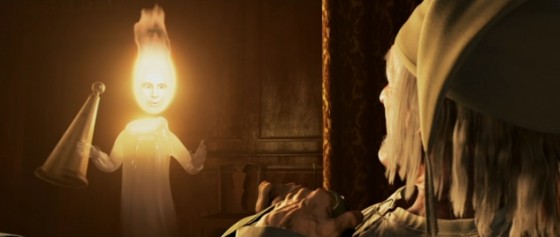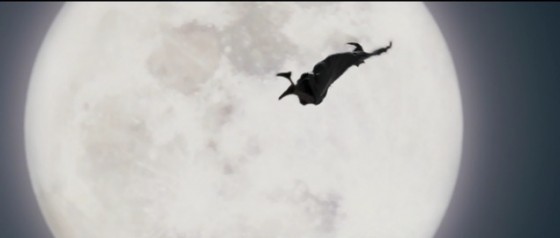 The setting of the Ghost of Christmas Present happened to be some of my favorite parts of the film, yet there were a few scary images too.   When Scrooge walks into a room and sees the Ghost of Christmas Past (voice of Carrey) waiting for him, the scenery is glowing with Christmas decorations. It's absolutely STUNNING!  Not to mention the extraordinary imagery when Scrooge touches the  spirit's robe and how the sprinkle of the torch dissolves the floor underneath him displaying the city streets. AMAZING!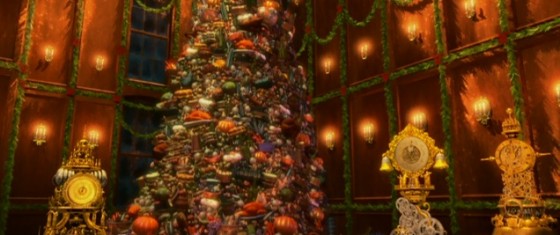 The Ghost of Christmas Present takes Ebenezer through visions of bitter sweet Christmas events,  showing him his nephew playing and joking at his uncles expense and the view of Bob Cratchit barely being able to provide for his family with the small pay Scrooge gives him.  Scrooge  learns that Tiny Tim (voice of Gary Oldman) will die if the shadows remain unaltered by the Future. "No, no," said Scrooge. The spirit echoed Scrooges own words "If he be like to die, he had better do it, and decrease the surplus population."  Scrooge was dismayed and overcome with grief.
Before departing, the Ghost of Christmas Present warns Scrooge to beware of  Ignorance and Want.  This is where I believe parents might want to view the movie before allowing very young children to watch it.  The images are quite SPOOKY and could be disturbing to small kids!   Ignorance and Want are depicted as uncivilized savages and grow up to be wretched individuals.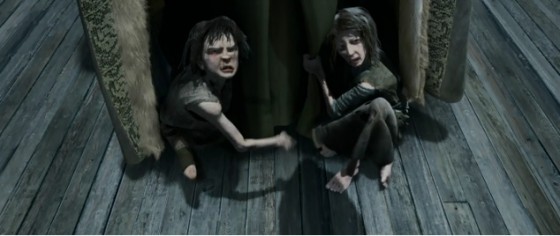 The ghost then dissolves into a skeleton which is frightening too!
The last spirit to visit Scrooge is the Ghost of Christmas Yet to Come.  I'm not going to spoil the movie by telling anything about what happens during this ghostly visit, because this is where the script becomes truly unique and doesn't completely follow the novel.  There is an interesting and some what comical twist that happens to Scrooge as he is being chased by what looks to be evil horses.  You have to see it for yourself!!!
Overall, I LOVED this movie and found it to contain stunning imagery and it was different than any other depiction of  "A Christmas Carol"  I have ever seen!   However, I don't believe it should be  geared toward extremely young children, because it is definitely darker and a little scarier than I expected.
Jim Carrey's performance is truly marvelous and believable!   I'm placing this on my HOT Holiday Gift Guide list, because I can almost guarantee you have NEVER seen Dickens' classic retold like this before!  Pick it up November 16 and take it home for the holidays!