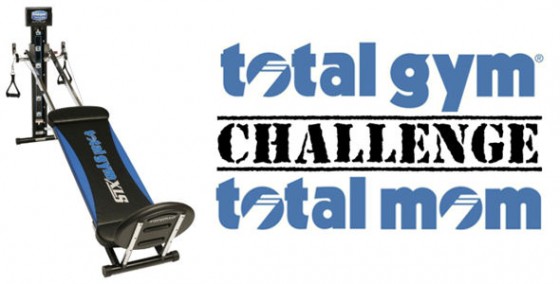 Thirteen years ago when I was pregnant with my daughter I gained 30 pounds.  Shortly after the birth,  I was down to my pre-pregnant size without any strenuous exercise or dieting.  The extra pounds just seemed to melt off and I was fitting in my size 3 jeans.   Ten years later  at age 37 I became pregnant again with my son and partially due to my age  and fudge sundae cravings, I was diagnosed with gestational diabetes the last 4 months of my pregnancy.  I gained 40 pounds during the whole nine months and ended up giving birth to my son via cesarean section.  My body has never been the same since the birth and for three years  I have fought to get rid of the unwanted weight gain.  NO SUCCESS!
I will be turning 40 in two months and I have a feeling if I don't get this excess poundage off me now, I'll be hanging up my skinny jeans forever!  I have a large closet full of clothes I can't fit into anymore because my butt is too big. It's time to get serious and lose the additional fat before I increase my risk of developing diabetes.  How do I plan on getting my dimpled posterior back in shape?  I'm taking the Total Gym Total Mom Challenge!
The Total Mom Challenge
Starting today through November 9th I'll be taking you along my Total Gym fitness journey by reporting my progress every week for 8 weeks.  My plan is to be able to drop 20 pounds within the allocated time.  I know its not going to be an easy task and I'm worried I'm going to fail miserably.  However, with proper eating habits and consistently working out on the Total Gym 5 times each week for 10-20 minutes,  I am hoping to see some great results.   I'm not looking to be extremely thin.   My ultimate goal is to be fit, get stronger, increase my energy level,  and feel better about myself  by losing the weight.
The Total Gym XLS
I  FLIPPED OUT when I was informed I would be receiving a Total Gym XLS for the Total Mom Challenge.  I'm sure some of you have seen the Total Gym infomercials with Chuck Norris and Christie Brinkley?  The home fitness product is very versatile and you can work all your major muscle groups from the convenience of your own home! It's like having an entire gym wrapped up in a single fitness machine!  The Total Gym XLS comes fully assembled and sets up in just a matter of minutes which is awesome, because nothing is worse than getting a full workout trying to put together fitness equipment prior to actually using it.  Here is the product description…
Want to tone your entire body without buying a space-hogging fitness machine? Turn to the Total Gym XLS, a top-of-the-line device that helps you strengthen and sculpt every major muscle group in your body using a single glide board and a few handy attachments. The Total Gym XLS works by making you lift a percentage of your body weight against gravity, creating a smooth and fluid resistance. As your strength and conditioning improve, you increase the total resistance by boosting the incline, thus increasing the body weight lifted in the exercise. The Total Gym XLS not only works your upper body, but also your lower body, abdominals, and even your cardiovascular system. And by reducing body fat and increasing the proportion of lean muscle mass in your body, the strength training effectively turns up the thermostat so that your body burns calories constantly.The Total Gym XLS offers several upgrades over previous models, helping it set the standard for fitness excellence. The upgrades include a new pulley and cable system, an improved squat stand, and more comfortable padding on the glide board. The device also comes with several handy accessories that add a new dimension to your workout: a Pilates kit that helps you improve your range of motion and balance; a leg pull accessory that works your quads, hamstrings, and other muscles; flexible nylon strap handles; and a wing attachment for toning various back and arm muscles. Combined, the accessories and glide board support up to 400 pounds, letting users with a variety of body types work on strength and stability.

The Total Gym XLS also comes with a complete line of workouts and workout tools, taking the guesswork out of getting into shape. The workouts and tools include:

Start It Up: An introductory Total Gym XLS workout
6-8 Minute Workout: 12 work-along workouts for men and women pressed for time
Smart Training Workout: An efficient workout employing slow, precise movements to target specific muscles
Pilates for Total Gym: Enjoy the incredible benefits of a Pilates workout without leaving the home
Body Makeover for Total Gym: High-energy, high-powered workout
Simple at-a-glance exercise wall chart with 35 exercises
Total Gym training deck
Dan Isaacson's nutritional program and meal plan
25 Top Workout Songs
An exercise routine isn't complete without some music to get you motivated!  I'm arming myself with 25 fast paced songs to inspire me to get up and moving.  My playlist includes…
1.  Lose Yourself – Eminem
2.  Welcome to the Jungle – Guns N' Roses
3.  Paralyzer – Finger Eleven
4.  SexyBack – Justin Timberlake
5.  Glamorous-Fergie
6.  Disturbia-Rihanna
7.  Just Dance-Lady Gaga
8.  La Grange-ZZ Top
9.   Turn The Page-Metallica
10. Boom Boom Pow- Black Eyed Peas
11.  Gonna Make You Sweat- C & C Music Factory
12.  Dynamite – Taio Cruz
13.  You Shook Me All Night Long -ACDC
14.  Yeah! -Usher
15.  Hey ya-Outkast
16.  Hot in Herre -Nelly
17. Irreplaceable-Beyonce
18.  Say It Right – Nelly Furtado
19.  Panama-Van Halen
20.  Forever-Chris Brown
21.  With You-Chris Brown
22.  Stronger-Kayne West
23.  Toxic-Britney Spears
24.  Start Me Up-The Rolling Stones
25.  Who Knew -Pink
The Competition
Nothing can pull results better than some healthy competition and having a prize involved.  There are nine other ladies competing in the  Total Mom Challenge and they are going to be TOUGH to beat.  The girls are a dynamic group and very determined to lose  weight too.   The blogger that makes the most improvement (weight loss/ inches) will win a Cyclo Trainer accessory for their gym ($350) and will also have the opportunity to host a giveaway for the Total Gym XLS on her blog!  Keep a watch for yourself and see who is in the lead!  The bloggers I am competing against are
– Shasta
www.faithfullyfrugal-and-free.com
– Trisha
www.momdot.com
– Cat
www.3kidsandus.com
– Kim
www.accidentalmommies.com
– Stacie
www.thedivinemissmommy.com
-Kate
www.theshoppingmama.com
-Jenna
www.loveofbaby.com
-Candace
www.dealectiblemommies.com
– Jennifer
www.jleighdesignz.com/
The Weigh In
These are my body measurements prior to starting the program. Sigh…
Height 5'2″
Weight 138
BMI 25.32
Bust 39″
Hips 39″
Thighs 20″
Waist 33.5″
Arms 11.5″
Please join me on my road to total fitness and wish me luck!
[ad#Google Adsense]