Disclosure:  I was provided with  products to facilitate this post.  The words and opinions expressed in this review are strictly of my own
What are you looking to gift your furry family members this holiday season? Of course, the most popular items pet owners seek to gift include treats, toys, and accessories.  However, with such a vast market of options and less than 7 weeks until Christmas, finding the "purrfect" gift isn't necessarily easy.  Not to mention, pet gifts can be costly! So, we have narrowed down 5 budget friendly pet gifts that will WOW your furry friend to save you time!  These HOT pet gifts are under $25 (each) and won't leave your wallet feeling empty!
PERFECT POOCH GIFT PACK BY EXCLUSIVELY PET ($22.99)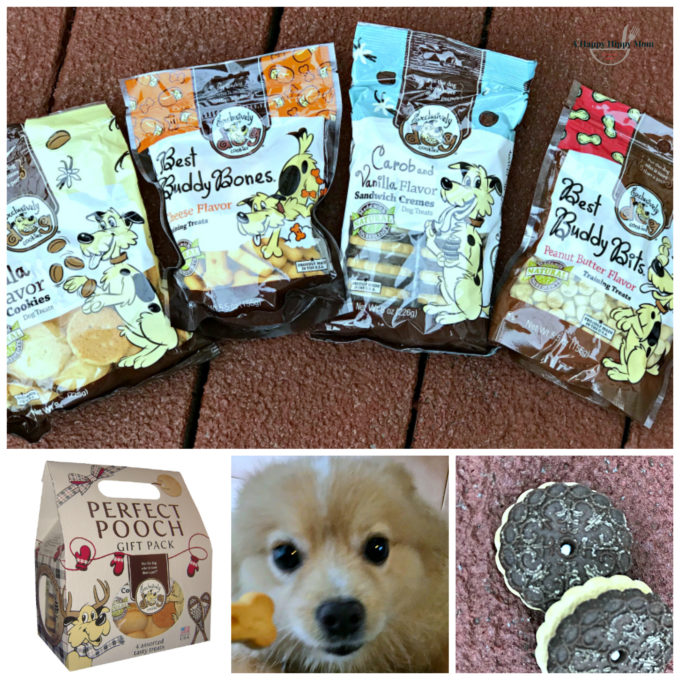 Let your pet get into the fun with tasty snacks that smell and look like human treats!    Perfect Pooch Gift Pack By Exclusively Pet contains a variety of cookies and assorted flavors including Vanilla Flavor Wafer Cookies, Peanut Butter Flavor Best Buddy Bits, Carob & Vanilla Flavor Sandwich Cremes, and Cheese Flavor Best Buddy Bones.  The winter-themed gift pack is a perfect 4-pack assortment of dog cookies your "Perfect Pooch" deserves!
These treats smell and look like the real deal, especially the Vanilla Flavor Wafer Cookies!  My pooches LOVE them! The snacks are made from wholesome kosher ingredients and are produced right here in the U.S.A (including the packaging).  They smell so delicious you might be tempted to try them yourself!  The company doesn't advise it, but If you can't resist the temptation or your child mistakes them from baked goods— there is no risk or harm in eating them.  They are free from animal parts and by-products and all made with natural, kosher ingredients.  Please save them for the pooch though, since they are your furry friend's special holiday treats!
SNOWMAN PARTY PREMIUM COLLAR & LEASH SET FROM COUNTRY BROOK DESIGN ($19.95)
Help get your canine in the holiday spirit with this cute and extremely durable Snowman Party Premium Collar & Leash Set from Country Brook Design.  The collar features a beautiful, shiny metal side-release buckle and comes in an adorable snowman print.  The matching single handle leash is 6 feet long and constructed from comfortable polyester.  The products are top quality and made in the U.S.A!  Your pooch will be fashionable and comfortable this holiday season!
Available in Size: M, L, S, XL, XS
DOG STOCKINGS BY PET FACTORY ($13.99- $15.99)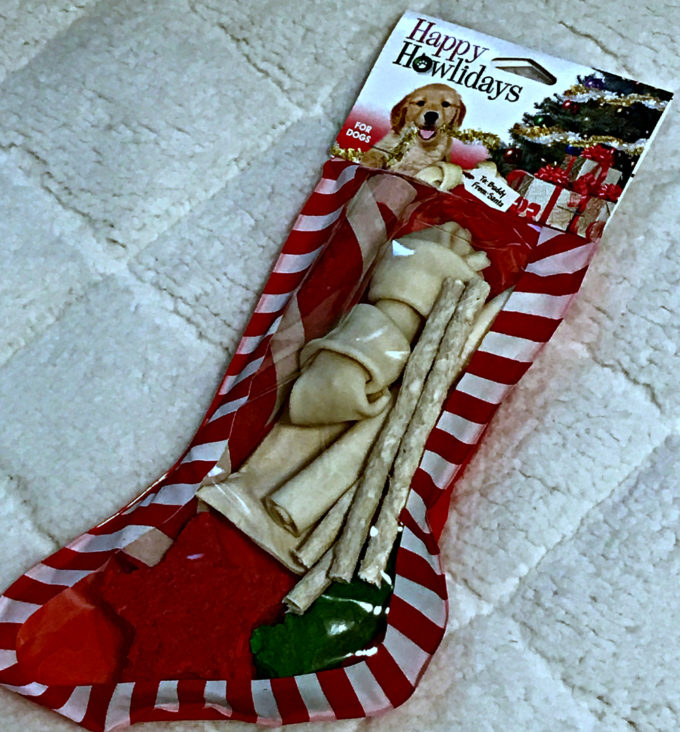 Pressed for time and looking for a holiday pet stocking already to go?  Check out the cute Dog Stockings by Pet Factory!  These convenient prepackaged stockings come filled with colorful raw-hide bones and holiday shaped treats.  The gift is great for keeping your dog busy while you prepare the holiday feast for guests.  There is plenty to chew on!
PURINA'S BEGGIN STRIPS & FRISKIES PARTY MIX ( $3.49)
Nothing beats the classics!  Stuff your pet's stocking with the treats they have grown to love from Purina!  My dogs' tails wag the moment they get a sniff of Purina's Beggin Strips!   For the holidays, the company offers the beloved snacks in adorable holiday themed packaging.   The 6-ounce pouches even include a 'To' and 'From' tag, making it easy to identify who's gift it is if you have more than one pooch on your shopping list!
Additionally, Purina offers a  Friskies specially designed Party Mix holiday themed packaging with snowmen, stars and evergreen trees for the special felines in your home.
PET CAKES BY LUCKY PAWS LLC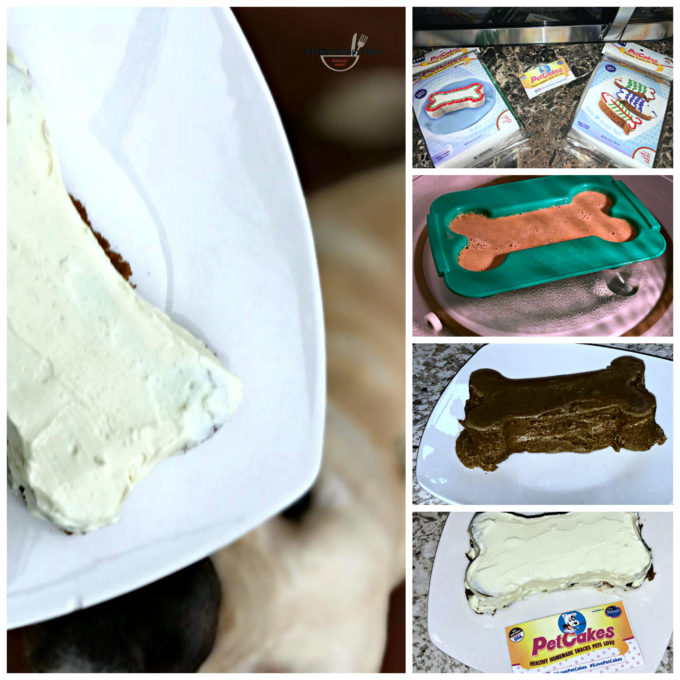 One of my FAVORITE activities during the holidays is to bake!  Now I can easily make yummy treats for my dogs and cats under 5 minutes with Pet Cakes by Lucky Paws LLC!  These snack kits come with a re-usable pan, one holiday flavored mix, and one frosting mix.  They bake under three minutes in the microwave and the pets LOVE them!  All you need to do is mix, microwave and decorate and it's done.  The cakes are so simple to prepare and fun that it makes a great holiday activity for children to help with.  Plus, you can store any leftovers in a baggy or sealed container in the refrigerator for a week or in the freezer for up to 2 weeks, so you can make them ahead of time.
The mixes are all made in the USA with ingredients that are all human grade and are sourced from an American company.  Even the re-usable pans are free from BPA and safe for use in microwave, freezer, and dishwasher.
The PetCakes Christmas Kit for Dogs is priced at only $9.99 and is a wonderful fun gift for you and your pet this holiday season!