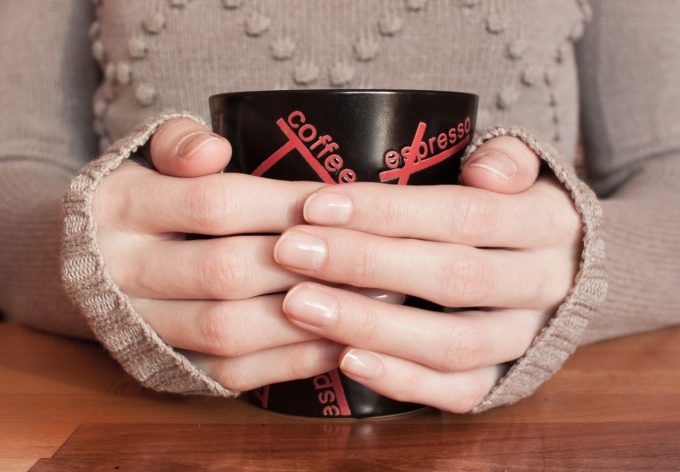 Disclosure:  Crazy Cups provided me with product to facilitate this post.  The words and opinions expressed in this review are strictly of my own.
Coffee is comforting!  With everything going on in the world, sipping on a satisfying cup of hot coffee can help soothe your mind.  Even if it is for a few moments, it takes you to a better place.   The aroma, taste, and social routine of drinking coffee has the ability to put a positive spin on one's perception.  I don't care how it is served!  Whether it is hot or cold, black, has a splash of cream, or a shot of bourbon—coffee is one of the best comfort foods.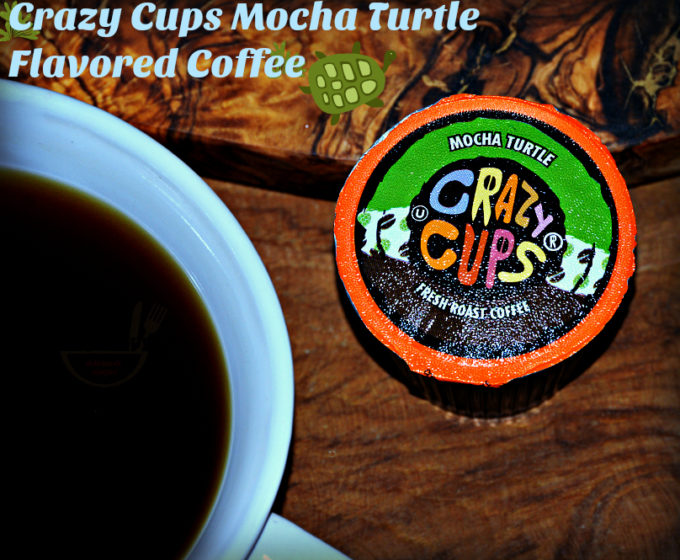 This month I have been enjoying Crazy Cups comforting new flavor called Mocha Turtle.  The fresh roast coffee has an amazing scent as it brews the delicious tastes of caramel and chocolate.  Personally, I did not pick up on any notes of pecan, which are normally in Turtles.  If you don't like the taste of nuts, yet enjoy the sweetness of caramel with chocolate I think you will find this flavored coffee a real treat.
I gave up eating Turtles (chocolate caramel nut clusters) years ago!  Not because I didn't like them, but to avoid dental problems! They are extremely hard to eat and chewy.  I much rather enjoy the flavor of the decadent candy in Crazy Cups Mocha Turtle flavored coffee.  Plus, the coffee is calorie free and satisfies any sweet tooth cravings! The coffee is a liquid mouthwatering guilt free dessert!
What coffee flavor would you like Crazy Cups to concoct next?
I would like to see Crazy Cups make an Apple Cream Cheese Strudel or Pumpkin Gingerbread Trifle for celebrating fall flavors!
Crazy Cups Mocha Turtle Flavored Coffee Single Serve Cups
Treat yourself to the tempting taste of decadent caramel dipped in smooth milk chocolate – it's the tastiest turtle in town.
(No turtles were harmed in the making of this coffee).
The Single Serve Cups contains 13 grams of coffee in each cup for a flavorful cup of coffee.
Compatible with All Keurig brewer including the Keurig 2.0 brewer.
Crazy Cups Are GLUTEN FREE, NUT FREE, NO CALORIES flavored coffee.
Use cool-peel-recycle technology – The cups are recyclable.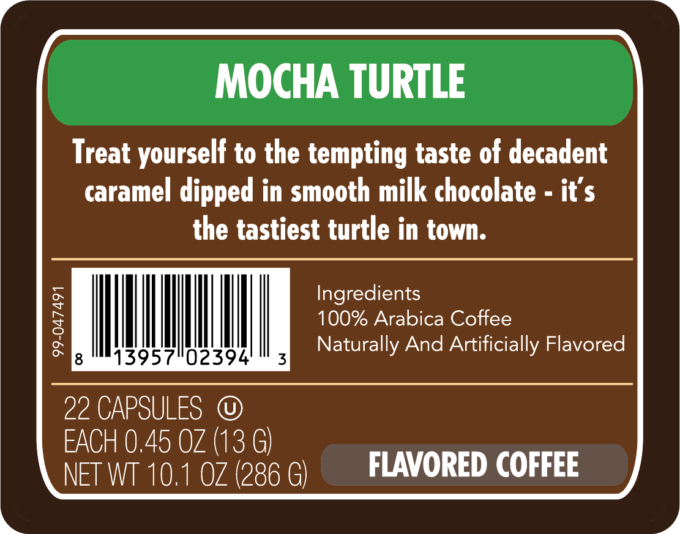 Crazy Cups Mocha Turtle Flavored Coffee Single Serve Cups Giveaway!
Courtesy of our friends at Crazy Cups, a lucky reader is going to receive a delicious box (22 count) of Crazy Cups Mocha Turtle Flavored Coffee Single Serve Cups!
To enter the giveaway, please follow the instructions provided on the Rafflecopter form. Please also leave a relevant comment to show your support!  Thank you!
Open To US Residents Only- age 18 + Ends September 15th , at 11:59 pm (eastern time)! Enter Daily!
STAY CONNECTED
Like Crazy Cups on Facebook
Follow Crazy Cups on Twitter
Crazy Cups on Pinterest