We're all familiar with those days when everything seems to go wrong before you've even had a chance to set foot outside the front door. There are bound to be mornings when you'd rather stay in bed, or you don't have that spring in your step, but making simple changes to your lifestyle and your daily regime can have a really positive impact on your mindset and your physical health. Here are some tips to help you maximize your chances of getting every day off to a flying start.
Prepare in advance
Being in a rush can dampen your spirits and make you feel stressed very quickly, so prepare for the day ahead in advance. If you've got a meeting, lay your outfit out, make sure you've got everything you need in your bag, and rustle up a packed lunch to take with you. If you can spend 20 minutes getting sorted the night before, this will prevent you from running around like a headless chicken the next day.
Don't snooze
It's so tempting to hit snooze and convince yourself that you'd benefit from those extra minutes in bed, but lying in is likely to make it even harder to get up, and it can put you behind schedule. Set an alarm, and give yourself plenty of time to get everything done.
Let the light in
Our bodies have internal clocks, which respond to changes in conditions, including light and dark. We're more inclined to rest and go to bed when it's dark, and natural light wakes us up and makes us feel more energetic. When you get up, make your bed, open the curtains, and let some light and fresh air in.
Don't skip breakfast
You've probably heard people say that breakfast is the most important meal of the day. If you've got a busy day ahead of you, you need energy to get your through, so start your day with a hearty, nutritious meal. Pour yourself a glass of water, make a cup of detox tea to cleanse your body and energize you, and prepare a healthy breakfast. Try and avoid anything that's laden with sugar, and opt for complex carbohydrates, as they release energy slowly. Good examples include porridge with fresh fruit, poached or scrambled eggs with wholemeal toast or an omelet made with smoked salmon, tomatoes, and peppers. Wholegrain cereals and natural yogurt and honey are also excellent choices.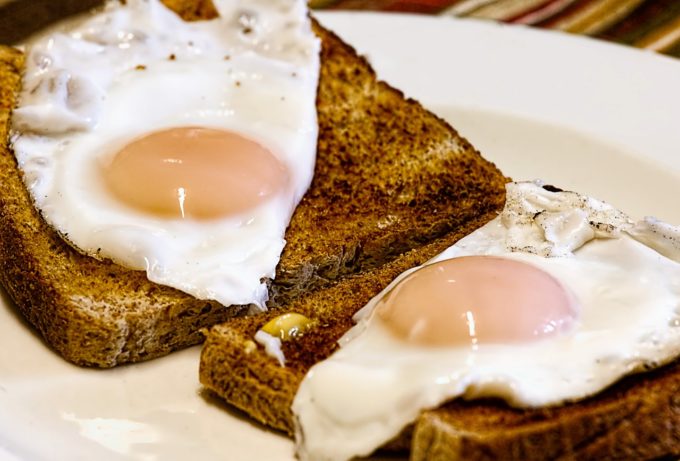 Get moving
If you have time in the mornings, doing a workout is a great way to boost your energy levels. If you haven't got time for a session at the gym, a run, a swim or a bike ride, spend 5-10 minutes stretching before you leave the house. Moving your body increases blood flow, and it also lifts your mood.
If you're keen to start the day as you mean to go on, try these simple tips and see how you get on. Hopefully, after a few mornings, you'll notice a difference, and you'll be ready to take on the world every day.