Did your kids ask Santa to deliver a drone last year? Parents who held out until 2017 to purchase a drone are in luck. This year's drones are more agile than ever, and many of the new drones are just right for kids. Of course, there are several things you'll want to know before buying a remote-control, or RC flying machine for your child or for yourself.
Learning to fly a drone
The first step to becoming a proper drone pilot is mastering the art of not crashing. A kid's first drone should be tough enough to survive smash-ups and affordable enough that it won't break the bank if the drone gets stuck in a tree, according to RC experts at Tom's Guide.
Features to look for in a kid's first RC drone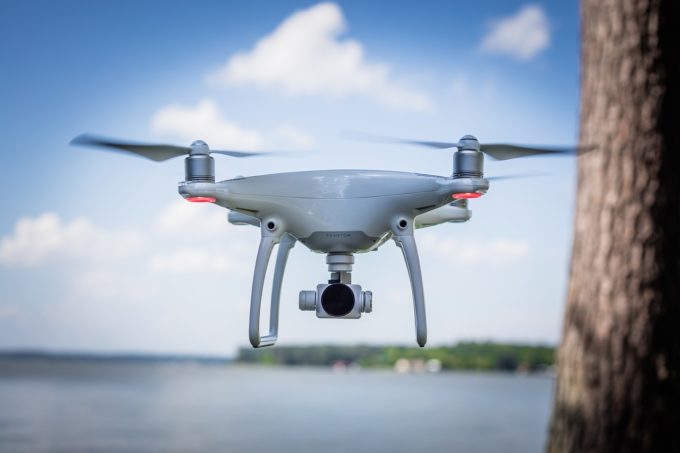 There are a number of toy drones for sale that make a great first drone for kids. Toy drones don't generally come with all the fabulous features of high-end flyers, but they're easy to learn and most don't cost a fortune. A decent camera drone will be pricier than a drone without, but the additional cost may be worth it. The X4 H107C by Hubsan is an affordable quadcopter that comes with a simple camera that provides a user view by way of a small LCD screen on the transmitter. While not as sophisticated as a Go-Pro or similar professional quality camera drone, it's still a nice straight-ahead flying camera for a kid's first drone flyer.
Look for a drone with long battery life, or your kids will spend more time changing or charging batteries than they do flying. An automatic return-to-home feature is also a good bet for a kid's first drone. In fact, this feature is a great addition to any drone for anyone, anywhere. Buy a drone with built-in GPS to lessen the odds of losing the drone to a flyaway, advises PC magazine.
Know the rules in your local airspace
Before you let your kids send a drone into the sky, learn the FAA guidelines and make certain you're not anywhere near a no-fly zone. Be careful not to fly higher than 400 feet. Most drones sold in the United States come with built-in governors that won't allow a drone to fly higher than allowed, but if yours does, you may be penalized by a hefty fine. Also note that if the drone you buy for your kid weighs more than one pound, it will need to be registered with the Federal Aviation Administration.
Check your local regulations and peruse your homeowner's association rules before allowing your kid to fly their drone in the neighborhood. It's a brilliant idea to take your child to a wide-open field with no power lines and no neighbors nearby for their inaugural flight.
Remind your kids that although drones may seem like super fun toys, they are actually sophisticated aircraft and should be treated as such. Get the right sort of RC for your kid's level and you'll probably have a wonderful time flying a drone, too.
Nancy Woodall is a Mom surrounded by boys! She has 3 sons (ages 5, 9 and 15) a husband, whose age will go unmentioned plus 2 dogs, both boys again!