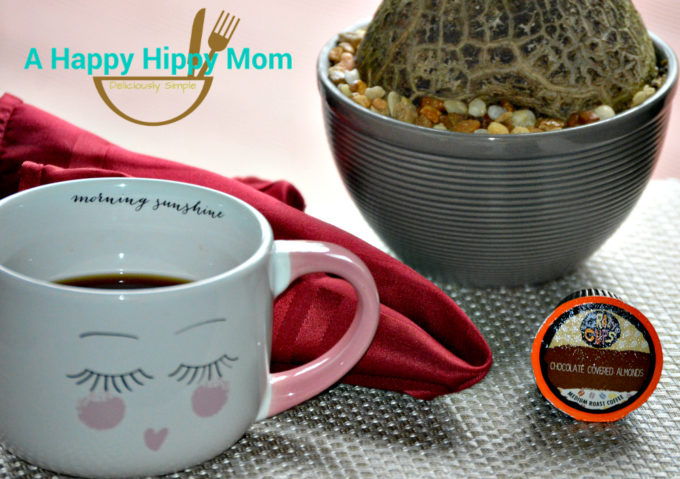 Disclosure:  Crazy Cups provided me with product to facilitate this post.  The words and opinions expressed in this review are strictly of my own.
Good morning sunshine!  I hope you are waking up to a delicious cup of coffee that starts the day off with a bit of happiness.  If your cup of joe isn't putting a smile on your face and a groove in your step—it is time to switch to Crazy Cups Flavored Coffee!
Crazy Cups has not let me down yet!  Every Crazy Cups Single Serve Cup delivers a fresh quality cup of coffee bursting with scrumptious flavor and aromatics.  In fact, I haven't tried a flavor I haven't liked thus far and becoming obsessed with discovering new favorites Crazy Cups offers!  The best way I can describe Crazy Cups coffee is it is like having decadent dessert in a cup without the guilt of worrying about the calories.  Filled with 13 grams of flavorful coffee, each sip is gluten free, nut free, and contains zero calories!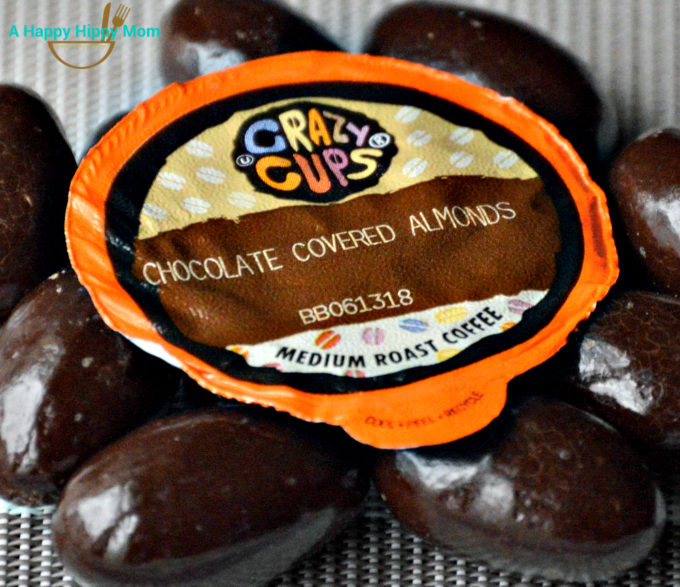 This month I am enjoying Crazy Cups Chocolate Covered Almonds Flavored Coffee.  The coffee has a distinct chocolate flavor with a note of nutty almonds.  It is very good with or without creamer and perks you up!  Depending upon your desired sweetness level, I found the Chocolate Covered Almonds to have a touch of sweetness when just adding the milk, so taste it first before sweetening it.  With this particular flavor, there is no guessing what it is!  You can definitely taste the chocolate and almonds!  Plus, it doesn't leave an unwanted bitterness in your mouth and is sinfully smooth!
Product Description:
Enjoy the taste of nutty almonds dipped in creamy milk chocolate. No, you don't have to share it with your friends.
The Single Serve Cups contains 13 grams of coffee in each cup for a flavorful cup of coffee.
Compatible with All Keurig ® Pods brewer including the Keurig 2.0 brewer.
Crazy Cups Are GLUTEN FREE, NUT FREE, NO CALORIES flavored coffee.
Use cool-peel-recycle technology – The cups are recyclable.
STAY CONNECTED
Like Crazy Cups on Facebook
Follow Crazy Cups on Twitter
Crazy Cups on Pinterest
CRAZY CUPS CHOCOLATE COVERED ALMONDS FLAVORED COFFEE GIVEAWAY
Courtesy of our friends at Crazy Cups, a lucky reader is going to receive a delicious box (22 count) of Crazy Cups Chocolate Covered Almonds Flavored Coffee Single Serve Cups!
To enter the giveaway, please follow the instructions provided on the Rafflecopter form. Please also leave a relevant comment to show your support!  Thank you!
Open To US Residents Only- age 18 + Ends April 15th , at 11:59 pm (eastern time)! Enter Daily!
[field name= iframe]