As the calendar is drawing closer to February 14, the best advice is to look for original and non-expensive ways to express your love. This might need some preparation, but be assured, that it will be worth every second of it. After all, Valentine's Day is a celebration of love, not of bankruptcy, so showing how much you care has never been synonymous with how much you can afford. So, make this celebration special with little romantic touches that will remind your partner of your feelings for them and that will create wonderful memories for the both of you.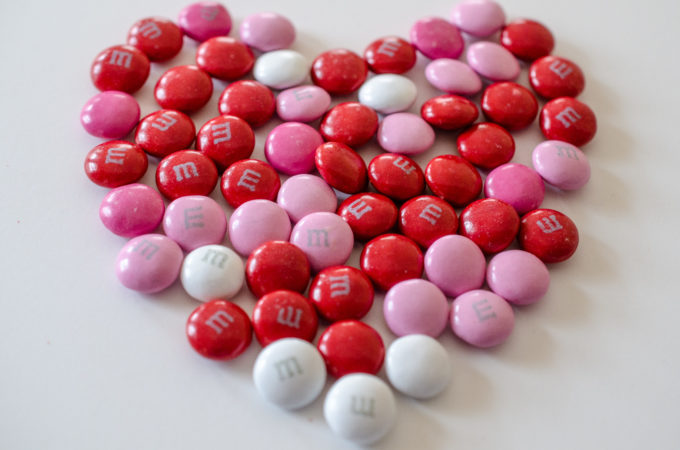 Let is be a sweet Valentine's day
Find An Affordable And Cute Gift
As a first rule when it comes to Valentine's Day, you don't have to fall for the commercial trap. Most big brands will be excited to introduce their new products, whether it's skincare, fashion or jewelry, which, as per usual, will have a price that is far beyond their actual value. February 14 is commonly a commercial investment for most manufacturers. Do you really need your partner to receive the same present than hundreds of others for the same occasion? If no, you might want to look for gifts that will be more affordable and leave you with the budget to make Valentine's Day truly special. Have a look at discount codes for online retailers and sellers, such as http://www.plusvouchercode.co.uk/offers-discount-code-ebay.html which is for eBay enthusiasts. Additionally, you could choose something to satisfy the sweet tooth, such as sweet and affordable hot chocolate gifts that are guaranteed to be a hit, as seen on https://www.ahappyhippymom.com.
Choose The Romantic DIY Approach
If you don't think that you can buy anything that represents your affection, maybe you should be considering putting on your best craft hat and giving it a go yourself. There are, thankfully, plenty of online tutorials for DIY ideas on here, https://pinterest.com. From a simple custom made frame with the maps of where you've met, to a series of cute printed coupons for your partner to redeem, you will find a lot of various projects suitable for all types of crafters, from beginners to experienced. So let your imagination guide you!
Stay At Home And Make It Count
There is no need in order to enjoy a wonderful Valentine's Day to go out to an expensive restaurant. Of course, you can book a table at her or his favorite restaurant in town, but you could just as well stay at home and make it a warm and cozy night of love. Just buy a bottle of tantalizingly sweet wine, and bake some delicious desserts to eat cuddled up together on the sofa. Or, if you are feeling up for it, you could prepare some cute DIY decorations to set the mood, such as a love wreath with tree branches for example, or a charming embroidery frame. There's nothing better than enjoying a peaceful evening of love together and remembering how much you mean to each other. And for this, there is certainly no need to break the bank!