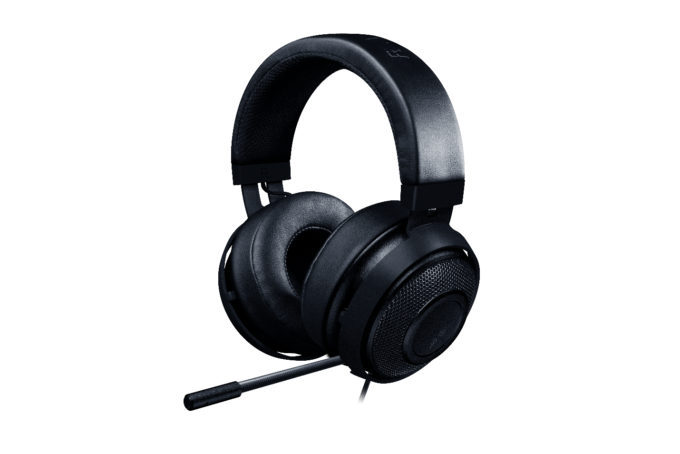 Disclosure:  I was provided with a product to facilitate this post.  The words and opinions expressed in this review are strictly of my own.
Ask most dedicated gamers like my son and they will tell you sound quality is as important as great graphics and game play.  Being able to hear what is approaching or behind you can make a serious impact on if you advance to the next level or become a red splat.  Having a good gaming headset makes a world of difference and immerses a player within the surroundings of the game.  They also let you communicate with other players to help strategies and enhance the overall gaming experience.
Razer Kraken Pro V2
Razer, the leading lifestyle brand for gamers, recently introduced the all-new Razer Kraken Pro V2.  The gaming headset was a redesign of the world's most popular eSports headset that Youtube star video-game commentator PewDiePie chooses to wear.   Razer Kraken Pro V2 updates include improved audio performance, durability, and comfort.
Sound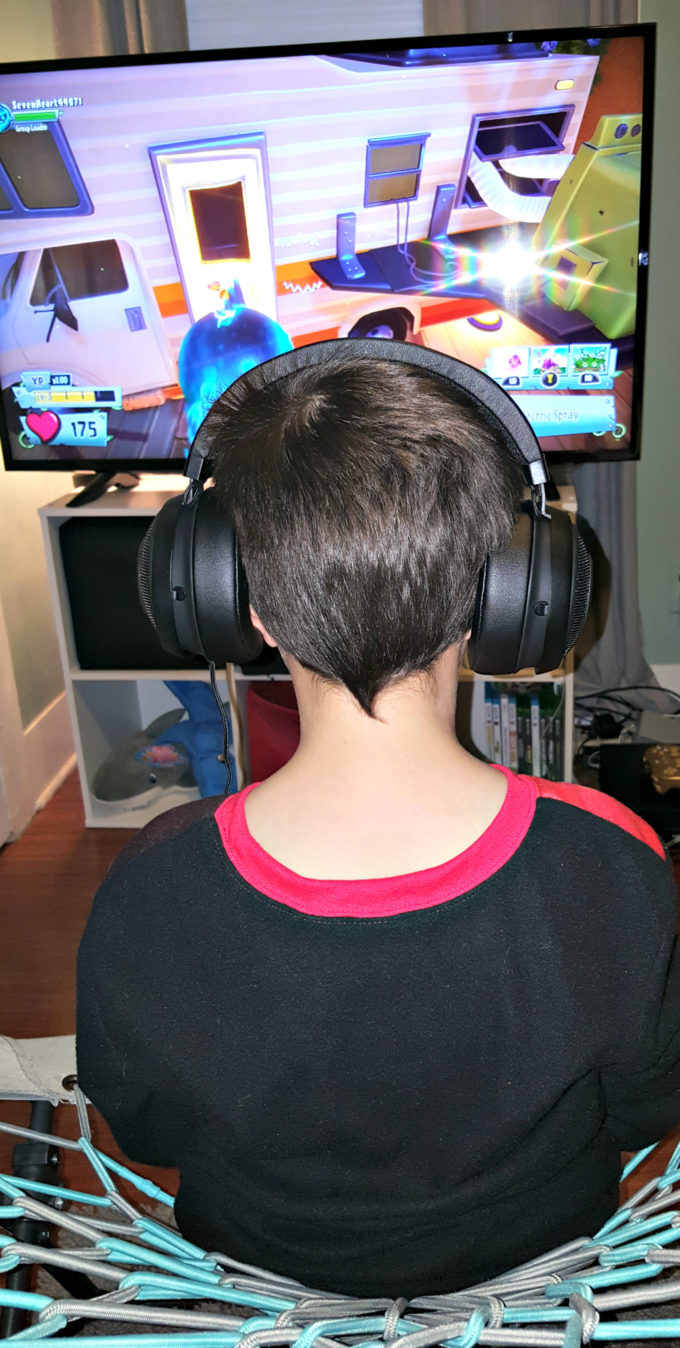 Razer Kraken Pro V2 has two larger custom-tuned 50 mm drivers compared to the original 40mm.  The increase delivers a rich and immersive soundstage, giving the player superior in-game action.  Testing the gaming headset in Plants vs. Zombies Garden Warfare 2, the clarity of the zombies chomping and the sound of the plants going in full herbal assault mode added extra heart-pounding excitement.  The explosions are exemplified with impressive bass and the mid and high tones are articulated without distortion.  I have read other reviews of the Razer Kraken Pro V2 where the reviewer stated at high levels the audio loses its edge, but I did not experience this.   Overall, in my opinion the sound quality is phenomenally balanced and great set at low or higher volumes.
The gaming headset comes with a fully retractable unidirectional mic with a wider range of frequency for clear communicating with your teammates or using to strategize against opponents.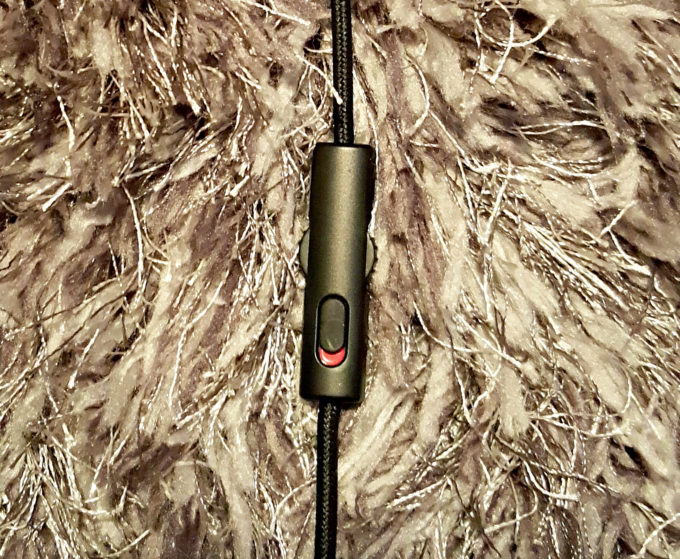 Additionally, the in-line volume control wheel with microphone quick mute toggle switch allows entire control over the volume and mic without distractions for full gaming attention.
Microphone specs:
Frequency response: 100 Hz – 10 kHz
Signal-to-noise ratio: > 55 dB
Sensitivity (@1 kHz): -38 ± 3 dB
Pick-up pattern: Unidirectional
Durable and Stylish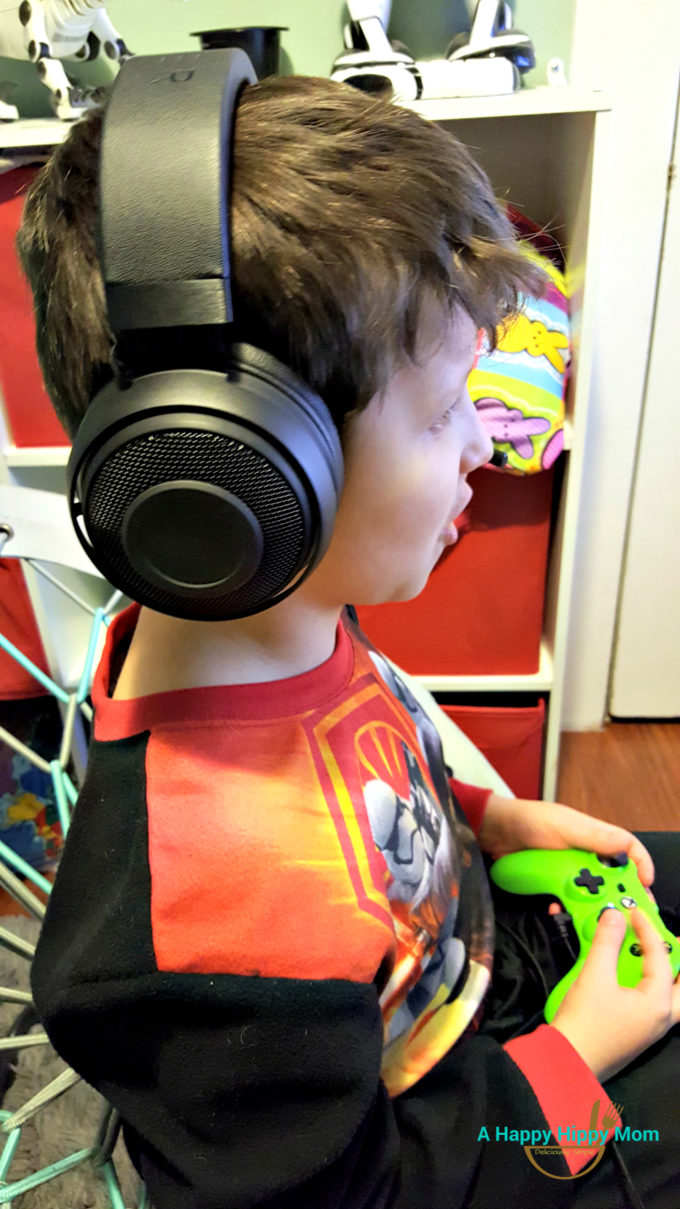 Having a 9-year-old dedicated gamer in the house, durability is import!  Razer fantastically designed the Kraken Pro V2 to meet the demands of rough gamers.
Made with an all-new unibody aluminum frame, the Razer Kraken Pro V2 is durable, lightweight, and flexible.  It was designed to withstand vigorous extended game play.
Gamers (no matter the age) are prone to throwing mini temper tantrums when things don't necessarily go their way.  The gaming headset has been tested to withstand certain mishandling situations, such as drops, bending out of shape, added weight and other rough handlings.
By no mean is the headset low-profile!  The ear cups are on the larger side, stick out, and have a classic appearance.  Nevertheless, Kraken Pro V2 remains to have a stylish appearance and can be worn out in public without looking like an ultimate geek.  The mic fully retracts for wearing as a music headset and the design is pure black  for matching with any outfit.  It does not have a cheap appearance and looks like a more expensive product.
Comfort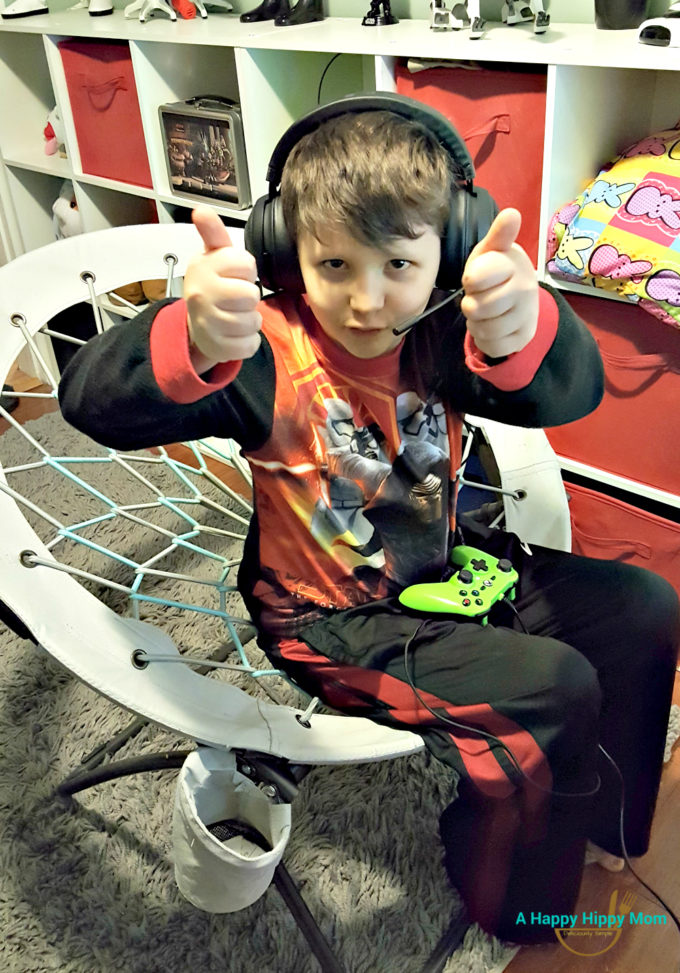 Pro-gamers will player for HOURS at a time.  To avoid neck-aches and other ailments from continuous wearing, comfort of a gaming headset is essential!
The headband is padded and lightweight.  It is balanced for ultimate weight distribution and reduced "clamping force" to maximize comfort for extended wearing.  Each side can be adjusted equally using the number guide for customized height.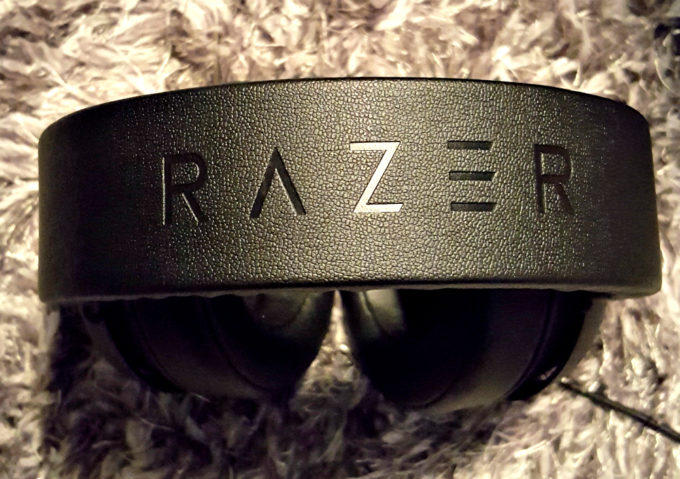 Ear cushions are plush and soft for extreme comfort during hours of playing.  Additionally, they can be interchanged, with a choice between circular or oval shaped-designs (sold separately) allowing for a personalized fit.  They also feature special in-mold channels which enable gamers who wear eyeglasses to use the headset free of strain after extended game play.
Unboxing
Razer Kraken Pro v2 Wired Stereo Gaming Headset
3.5 mm audio / mic splitter adapter cable (6.6 ft)
Important product information guide
Tech Specs
Frequency response: 12 Hz – 28 kHz
Impedance: 32 Ω @ 1 kHz
Sensitivity (@1 kHz): 118 dB
Input power: 30 mW (Max)
Drivers: 50 mm, with Neodymium magnets
Inner ear cup diameter: 56 mm / 2.2 in.
Connection type: Analog 3.5 mm
Cable length: 1.3 m / 4.27 ft. plus 2 m / 6.6 ft mic splitter adapter cable
Approx. weight: 322 g / 0.71 lbs.
Platform compatibility
PC/Mac/PS4/Xbox/Mobile devices with 3.5 mm jack.
Conclusion
Whether you're an experienced gamer like PewDiePie or an avid gamer like my son, the Razer Kraken Pro v2 is a high-quality gaming headset for just about anybody.  It's designed for extended wearing and delivers lightweight comfort, durability, and supreme audio performance.  Makes an excellent gift for the gamer on your holiday shopping list!
For more information on the Razer Kraken Pro V2, please visit www.razerzone.com/kraken-pro-v2
ABOUT RAZER:
Razer™ is a world leader in connected devices and software for gamers.
Razer is transforming the way people play games, engage with other gamers and identify with the gamer lifestyle. Having won the coveted "Best of CES" award consecutively for six years, the company's leadership in product innovation continues to create new categories for the gaming community that is estimated to have over 1 billion gamers worldwide.
Razer's award-winning design and technology include an array of user interface and systems devices, voice-over IP for gamers and a cloud platform for customizing and enhancing gaming devices.
Founded in 2005, Razer is backed by Intel Capital, IDG-Accel and Heliconia Capital Management (Heliconia), a wholly owned subsidiary of Singapore investment company Temasek. For more information, visit http://www.razerzone.com/about-razer.
FEATURED ON 2016 HOLIDAY GIFT GUIDE!
The product above is featured on A Happy Hippy Mom's 2016 Holiday Gift Guide!   The gift guide includes recommended gift suggestions to make your holiday shopping a breeze!