Whether you love going on season-long RV adventures or enjoy the fun of taking a family camping trip every so often, there are RV Parks of all shapes styles to suit your trip. They range from the rustic to the luxurious and the vibrant to the secluded. There are thousands of RV campgrounds all over America, but today we're narrowing our choices to focus on California. Want to take a look at where you could be kicking back on your next adventure holiday?
It's time to get your Fifth Wheel RV ready for a Californian camping trip covering everywhere from Palm Desert to Silver Lake and Malibu to Heritage Valley.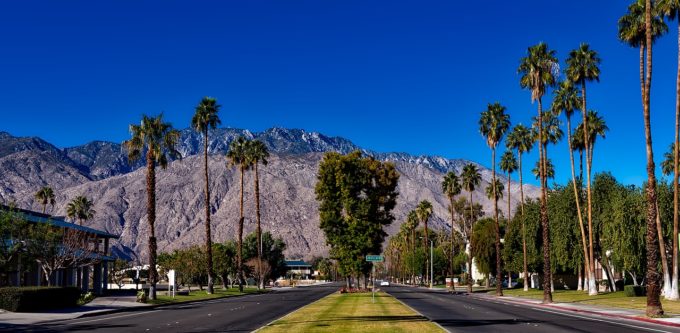 Palm Desert
Looking to go luxurious as you drive through beautiful, sunny Palm Desert? Then why not make a few nights stop at the Emerald Desert RV Resort. This campground is like a village resort, with loads of great facilities. There are temperature controlled swimming pools and spas here. And also a putting green, tennis and pickleball courts and a fitness center. And the resort is pet-friendly too.  The RV sites gardens are kept beautifully manicured. And there's a great laid-back vibe at this chic Coachella Valley resort. Activities on offer include Yoga, Zumba, fashion shows, dance nights and bingo. If you venture outside of the camp there's plenty to do. Activities include deep valley and mountain hiking, golf, shopping, and the Living Desert Zoo and Garden.
Heritage Valley
Nestled at the foot of Ventura County's highest mountain, Topa Topa, Ventura Ranch KOA is a great RV campsite for family fun and adventure. It's in an enchanting forest setting close to nature and plenty of wildlife. Come here for peace, quiet and relaxation. But also lots of fun activities too! On Saturday night's there is a Bigfoot adventure walk, as well as plenty of nature trails covering 76 acres. There is also zip lining, tie-dye crafts, movie nights under the stars, a Saturday rock climbing tower, and a jumping pillow. Not only is it the ideal site for RV's but there is also accommodation including Indian style tipis and deluxe tents.

June Lake
Head to Sliver Lake Resort & Campground for a relaxing holiday getting back to nature. It's in a bewitching location just a mile from Silver Lake and the sand dunes. The site has both full and partial hook ups for RV's and also loft style cabins and camping available. It's a spectacular spot to use as a base for fishing, hiking and horse riding. It's the perfect resort for families who love the great outdoors, and the sand dunes are simply amazing! Onsite there is also a heated swimming pool, volleyball, horseshoeing and a playground.
Malibu
If you want an adventure playground with the backdrop of mountains, the beach and ocean views, then take to the open road and head out to Malibu. Malibu Beach RV Park is a great base from which to explore all that Malibu has to offer. And that includes whale and dolphin watching, body surfing, hiking, beach combing and ocean swimming.