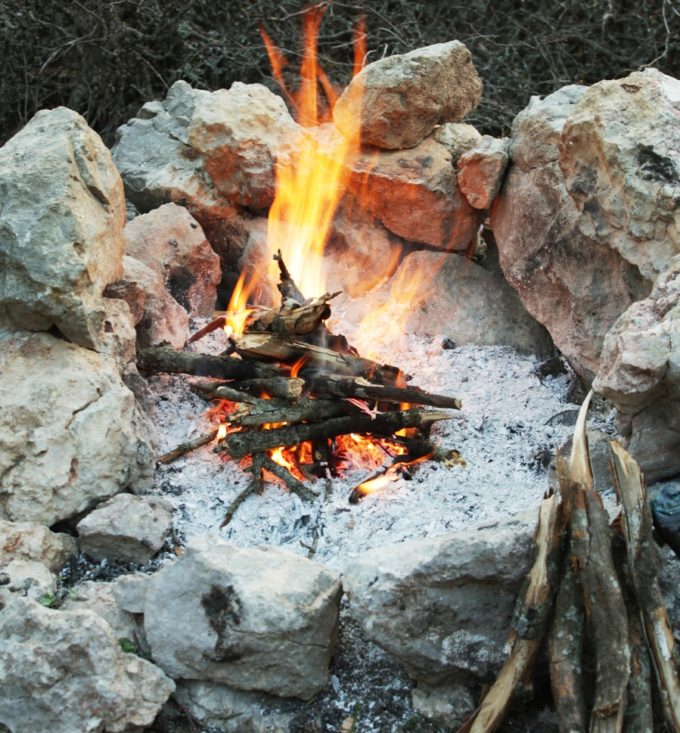 Disclosure:   Plazmatic provided me with a Black Ops Plazmatic X Dual Beam Lighter to facilitate this post.  The words and opinions expressed in this review are strictly of my own.
Whether you are a smoker or a non-smoker you should carry a lighter in your EDC bag!  Everyone needs a good lighter in case of an emergency.  Being able to start a fire is a crucial survival essential.  A fire is a source for boiling water for purification, heating food, and keeping warm.  With that being the case, a Bic or Zippo might do the trick whenever you are in a pinch, but you are going to want a dependable lighter when a disaster hits.
The problem with butane and disposable lighters is that they tend to fail when the conditions are less than perfect.  Not to mention, you don't want to be on your 2999 Bic light when the zombie apocalypse happens, especially if you live in New York City!
Let's just face it, disposable lighters are not only undependable and overall a waste of money, but are also bad for the environment.  They contain several nasty chemicals that are harmful to the environment when discarded and produce toxic gas if burned in the trash.  An estimated 1.9 billion plastic disposable lighters find their way in the landfills and oceans every year.  In marine areas, fish and birds mistake the disposable lighters as food and die from consuming them.  So, you get the picture.   They are an environmental nightmare.  It's time to toss them aside and step into the modern world of Plazmatic!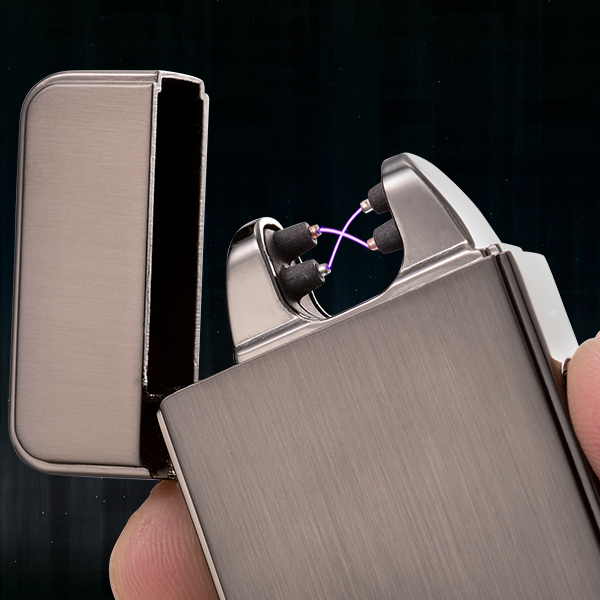 Matthew Stoll, the founder and inventor of Plazmatic, was on a mission to re-event the lighter with a cleaner, eco-friendlier product.  His goal was to develop an extremely cool dependable lighter to grab people's attention and bring an environmentally friendly alternative to the lighter industry.  Wanting to make nasty butane fuel a thing of the past, Matthew created a futuristic rechargeable lighter known as the Plazmatic X.
Black Ops Plazmatic X Review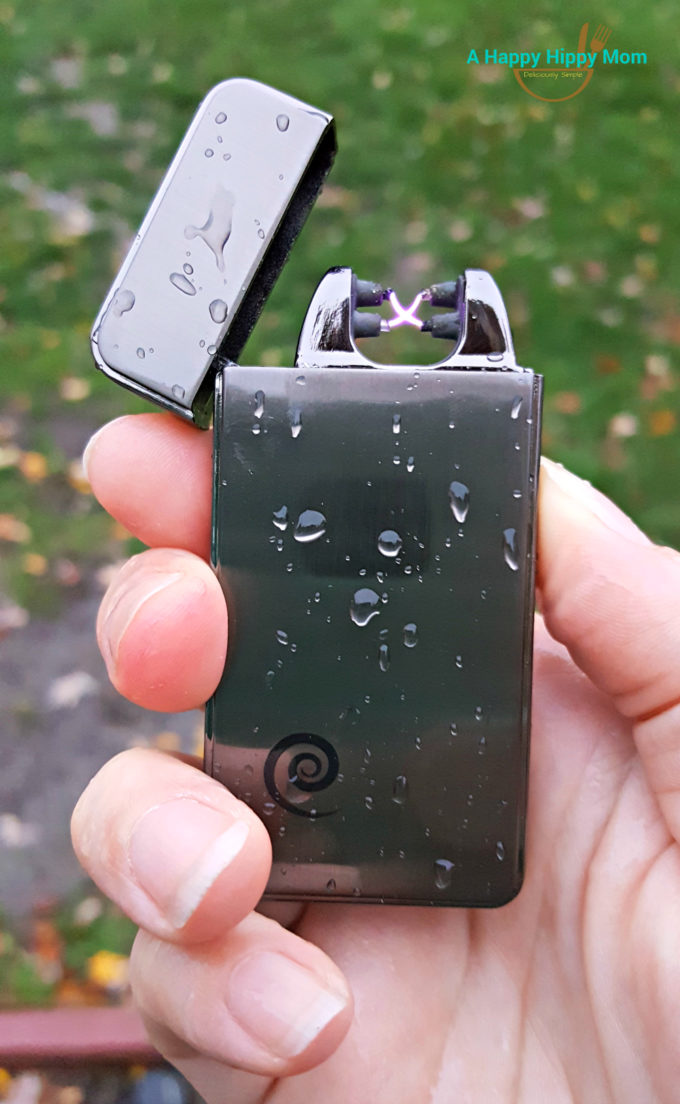 I was sent a Black Ops Plazmatic X Dual Beam Lighter for review and have been testing it out for a week.  There is one word describing Plazmatic X—AWESOME!  Not only does it light in the wind and rain, but OMG it is incredibly cool in every aspect and a great conversation starter.
The gadget is completely flameless and ultra-modern looking.  Flick the top open, push the button and a purple "X" beam appears to light whatever you need.  It reminds me of something out of Star Trek or Star Wars!   The revolutionary lighter heats things up to a blazing 900 degrees F.  AND because it is completely butane and fluid free, it does not omit any nasty chemical smell when you light it.
Weighing about 6 oz, the Black Ops Plazmatic X electric lighter features a stunning stainless, durable zinc alloy exterior with a gunmetal gray body and smooth brushed finish.  The lighter is 100% electric and USB (included with purchase) rechargeable.  Plug it into any USB port and you get a full charge within an hour.  Each charge is good for 100+ lights.  I recommend carrying a fully charged portable power bank in your EDC along with the lighter for times you need to charge it away from home.  Once you use it, you won't want to be without it!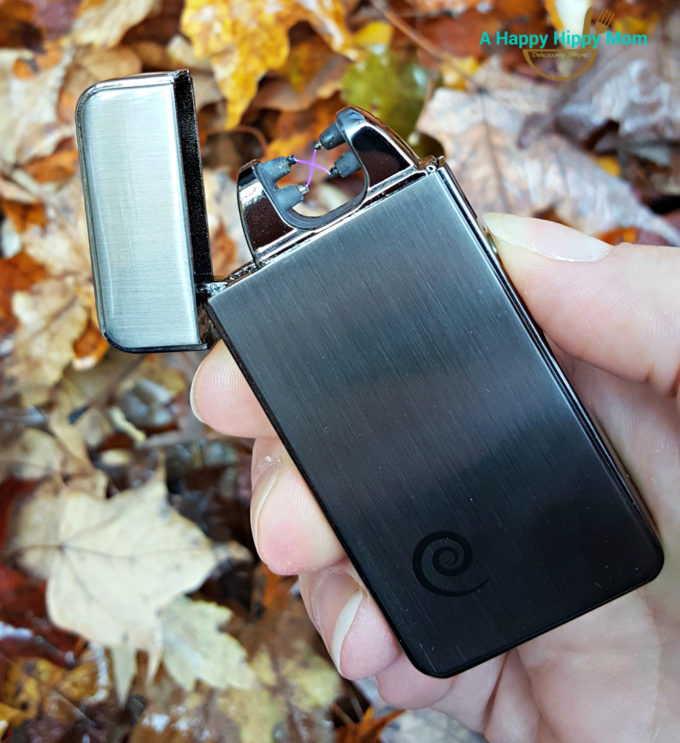 I quit smoking years ago.  However, I still need a lighter for everyday uses such as lighting candles, incense, burning strings of clothes, ect.  The Plazmatic X lighter works like a charm.  It's perfect for taking camping, hiking, or other outings.  A good thing to keep in mind is the beams need to be able to touch whatever you are lighting, since it is flameless.  It is created to spark almost anything, including tobacco products, cigars, water pipes, hemp wick, candles, ect.
Also, as I mentioned earlier, it is a good habit to always carry a lighter for emergency situations.  Having an electric lighter I know was engineered to work in unfavorable weather conditions gives me a peace of mind.  I tried the lighter outside several times while it was raining and it lit every time.  Additionally, I placed it in front of my fan to test it out and it fired with the purple beams without hesitation.  It is flameless, so there is nothing to blow out in windy conditions!
Features and Specs
Flameless and windproof dual heat beams
Water resistant ultra-durable zinc alloy casing
Ignites to 900 degrees F
Butane and fluid free
100% electric and USB rechargeable (50-100+ lights per charge)
Long-lasting lithium ion battery
Weighs 6 oz
Size: 7.3cm x 3.6cm x 1.25cm
30-day money-back guarantee
Limited Lifetime Warranty
*Don't be Fooled By Imitations! If it doesn't have the swirl on the front, or "#PlazmaticX" on the bottom, then it's not a Plazmatic X.
Saves you money and eco-friendly
Plazmatic X Dual Beam Lighter is an extremely cool and useful gadget that will save you money in the long run.  Why through your money away by purchasing undependable and environmentally unfriendly disposable lighters when you can have a "badass" electric rechargeable Plazmatic X for only $50?  Be kind to the environment and your pocket book!
Visit www.plazmatic.com for more information and limited edition Plazmatic X humorous electric lighters!
Buy it!
Black Ops Plazmatic X Dual Beam Lighter would make a thoughtful gift for the eco-conscious techie on your list!  It is available for purchase at amazon for $45.90.
Stay Connected
Visit the Plazmatic X website
Like Plazmatic X on Facebook
Follow Plazmatic X on Twitter
View Plazmatic X on Youtube
Black Ops Plazmatic X Dual Beam Lighter Giveaway!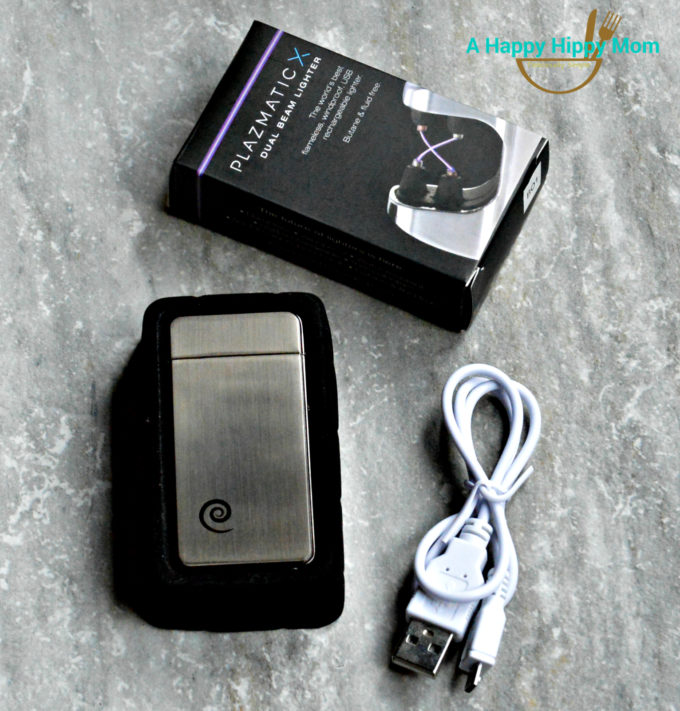 Courtesy of our friends at Plazmatic, a lucky reader is going to receive Black Ops Plazmatic X Dual Beam Lighter ($50 value)!
To enter the giveaway, please follow the instructions provided on the Rafflecopter form. Please also leave a relevant comment to show your support!  Thank you!
Open To US Residents Only- age 18 + Ends November 26th , at 11:59 pm (eastern time)! Enter Daily!
FEATURED ON 2016 HOLIDAY GIFT GUIDE!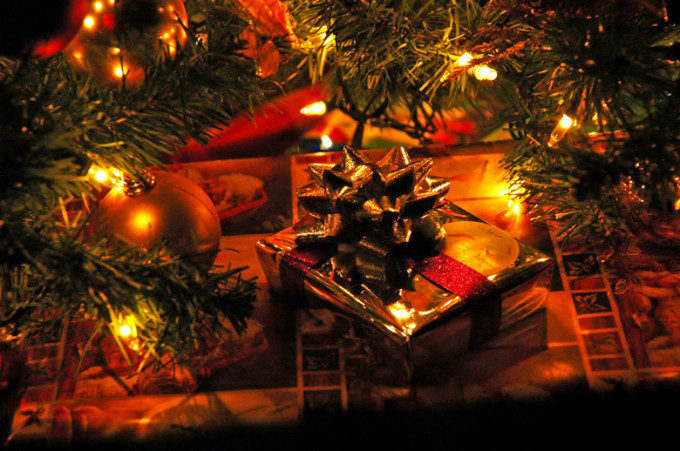 The product above is featured on A Happy Hippy Mom's 2016 Holiday Gift Guide!   The gift guide includes recommended gift suggestions to make your holiday shopping a breeze!