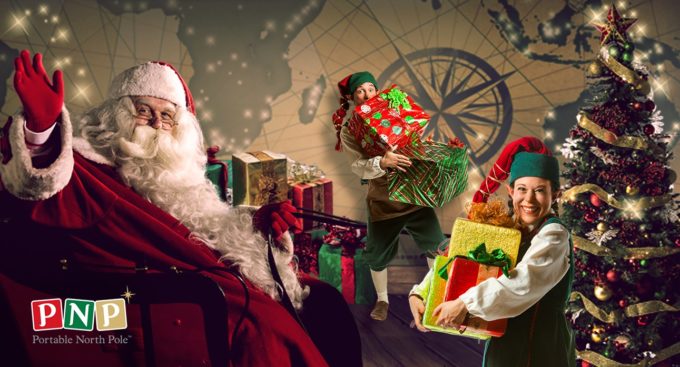 Disclosure:  PNP  provided me with a Magic Pass to facilitate this post.  The words and opinions expressed in this article are strictly of my own.
It's that special time of year again to spread some magic!  Since its launch in 2008, the Portable North Pole (PNP) has been spreading extra doses of the Christmas spirit to families worldwide via FREE personalized video messages from Santa.  For us (and many families worldwide), the PNP has become a family tradition and we look forward to it every year.
How to Create Personalized Video Message from Santa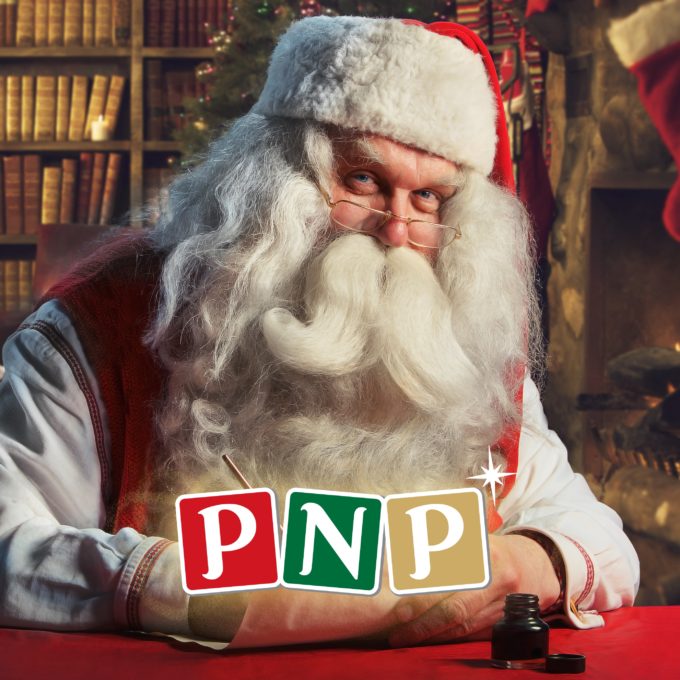 If you are new to the PNP, it is very easy to create a tailor-made video message or phone call from the big man in red.  It only takes a few minutes, is extremely fun, and is something friends and family will remember forever.  To get started, all you need to do is visit the PortableNorthPole.com web site or download the mobile app for iOS and Android.   Next, create a video by adding personal information such as name, age, hoped for gifts, and favorite photos.  The result is a truly magical video where Santa himself addresses your child, friend, or family straight from the North Pole!
New at PNP for 2016
For 2016, the PNP added a NEW special Reaction Recorder (mobile app only) that lets you capture the moment of joy and surprise when Santa Claus reveals whether your child is on his "naughty" or "nice" list.  I know from experience watching my child's reaction to Santa saying his name is priceless!  The video acts as a little reminder how good behavior is rewarded and bad behavior is not.   I plan on recording it this year and saving it for a forever holiday moment keepsake.
Other new fun extras to the PNP mobile app, include holiday games to play, like having the elves mimic you, and shaking ornaments of the tree.  Lots of holiday fun this year at the PNP!
Upgrade to a Premium Package
PNP offers free videos for everyone, with the option to upgrade to a premium package, including the Video Pass ($8.99) or Magic Pass ($12.99).  Both packages provide enchanting premium personalized video storylines to choose from, with each offering five or more minutes of footage featuring several adorable experiences to watch!
The Magic Pass has unlimited, premium Santa Videos and Calls for children, friends and family. It also has video stories read by Santa himself, and a Reaction Recorder to capture that special moment of loved ones seeing their Santa Video for the first time (with PNP 2016 mobile apps only).
The Video Pass for unlimited access all premium videos with advanced personalizations including the naughty or nice verdict. It also gives access to an all new personalized Christmas Eve video.
Helping Those in Need
Your purchase helps those in need!  PNP donates five percent of all online sales proceeds to more than 40 children's hospitals around the world. More than $300,000 has been donated on behalf of PNP's fans since 2012!
SAVE 20% OFF at PNP!
Go to www.portablenorthpole.com and register for an account, then to redeem your  20% off go to the following link: http://bit.ly/2g1F2RT.  Your 20% will automatically be deducted and you will see the price difference right away!
STAY CONNECTED
Facebook: https://www.facebook.com/PNPSANTA
Twitter: https://twitter.com/PNPSanta
Pinterest: http://www.pinterest.com/pnpsanta/