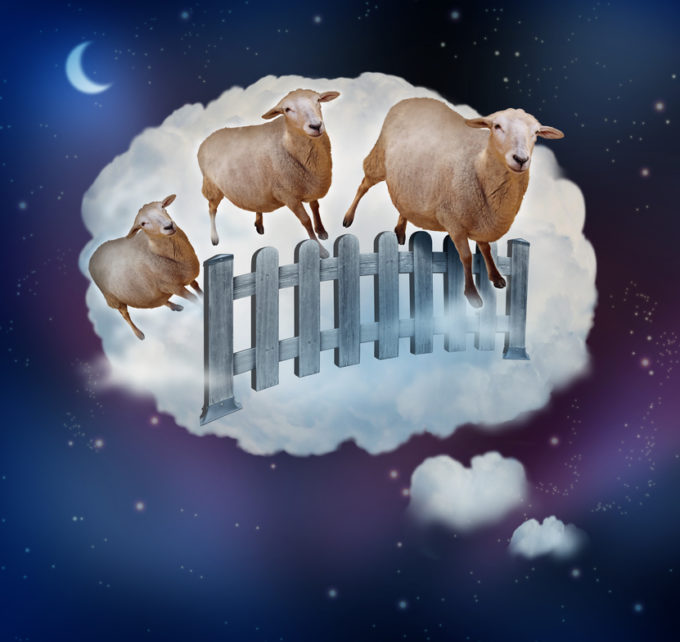 Disclosure:   ASTI provided me with a Sound+Sleep® Special Edition Sound Machine to facilitate this post.  The words and opinions expressed in this review are strictly of my own.
Do you feel moody, irritable, and disconnected?  It could be you are suffering from lack of sleep!  These are some of the first signs a person experiences from being sleep-deprived.  Getting the proper amount of sleep is essential to your health and well-being.  When are not getting adequate sleep, your body begins to fight back and it is going to affect how you feel and react throughout the day.  If you are sick and tired of feeling like a zombie it is time to take control!
Low-quality sleep does not have to be a fact of life.  There are natural ways of getting quality sleep!  It could be you just need to modify your sleep environment.  You can't always change outside factors sabotaging a good night's rest, such as the neighbor's dog barking or the construction noise coming from down the street.  But you can make your bedroom into a sleep haven by eliminating distractions keeping you up at night and optimizing sleeping conditions.  Comfortable pillows, soft mattress, blackout shades, removing the cellphone from the room, keeping Fido from jumping on the bed, and setting the mood with a sound machine can make a world of difference!
There are times I cannot sleep and find myself staring at the ceiling.  My mind is still racing from the day's events, but my body is screaming to rest. It doesn't help that as soon as I begin to drift away my husband goes into full blown gorilla snoring mode and jolts me wide awake.  However, I'm not willing to take sleep aids or prescription sleeping pills to help me sleep. I'm more interested in exploring natural methods of dozing off, such as "White Noise" machines.
Sound+Sleep® Special Edition (SE) Sound Machine
When I heard about Adaptive Sound Technologies, Inc. (ASTI) recently launching the Sound+Sleep® Special Edition (SE), I wanted to try it out. The sleep sound machine is specifically designed to mask unwanted noise in your environment with soothing sounds of ocean waves, gentle rainfall, crackling fireplace and other high quality relaxing soundtracks.
 64 Different Sound Stories that Constantly Evolve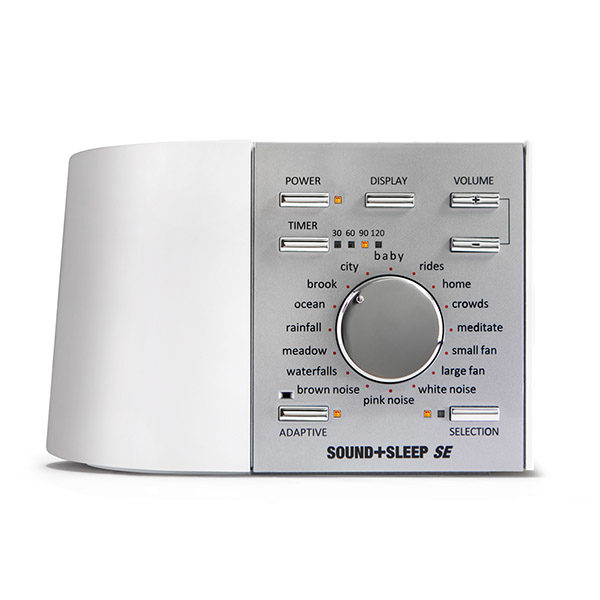 The Sound+Sleep®   SE features 64 different sound stories that constantly evolve and never repeat.  Unlike other White Noise sound machines, Sound+Sleep®  SE delivers naturally recorded, high quality sound experiences that avoid the annoying audio loops which have been found to interfere with falling to sleep.  How it works is the sound machine automatically and randomly adds similar natural sounds from its library to vary your listening experience so you do not hear the identical sound repetition even though you're listening to the same story.  The results are a unique, relaxing, and calming experience.
Sound Selection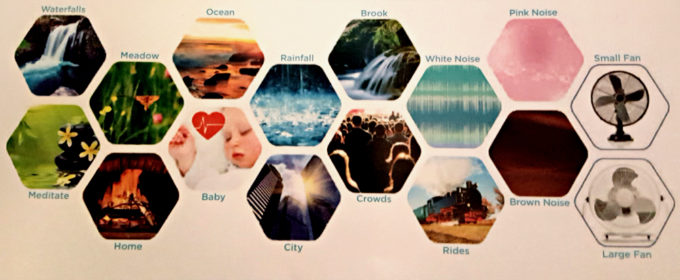 There are 16 Sound Categories with each one having (4) SoundStories for a total of 64 different listening choices.  For instance, the Waterfall SoundStory has the selection options of Waterfall, Waterfall & Wind, Waterfall & more Wind, and Waterfall, Wind, & Other Sounds.
What I like about this sound machine is not all the SoundStories are designed for just sleep.  Some are for meditation, relaxation, speech privacy, and studying.  Want to have a private conversation with your spouse without the kids hearing it?  Rotate the dial to the "Crowds" Sound Category and select Ball Game SoundStory (both lights will be on) to mask out your voices for extra privacy.  This comes in especially handy during the holidays when you are discussing gift ideas!
Adaptive Mode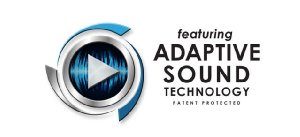 Another very cool feature of the Sound+Sleep SE is the patented Adaptive Sound technology!  Sound+Sleep®  SE has a microphone that listens for disruptive noises (dogs barking, snoring, ect.) and automatically raises the volume along with adding enhancing sounds to the SoundStory when they are detected.  The feature can be customized to fit your needs.  For example, if you are studying in a room by yourself you might not need the Adaptive feature, but if you are trying to tune out your roommate to be able to concentrate the additional noise Adaptive provides can be beneficial.
Extra Long Sleep Timer
The unit has the option for setting to play for a 30, 60, 90, or 120 minutes and then will gradually and automatically turn off.  Most sound machines I have seen only have up to 60 minutes!
Two Charging Ports
Sound+Sleep®  SE contains two USB-A charging ports!  If you have limited electrical outlets in your bedroom this can be a lifesaver.  You can use the charging ports to charge Smart Phones whenever you like while you are using the sound machine to help you sleep.
Headphone Jack
Your partner doesn't show the same enthusiasm for the sound of flowing water and wind?  No problem!  Plug in a pair of headphones into the 3.5 stereo headphone jack to listen privately while drifting into a sweet slumber.
External Audio Input Jack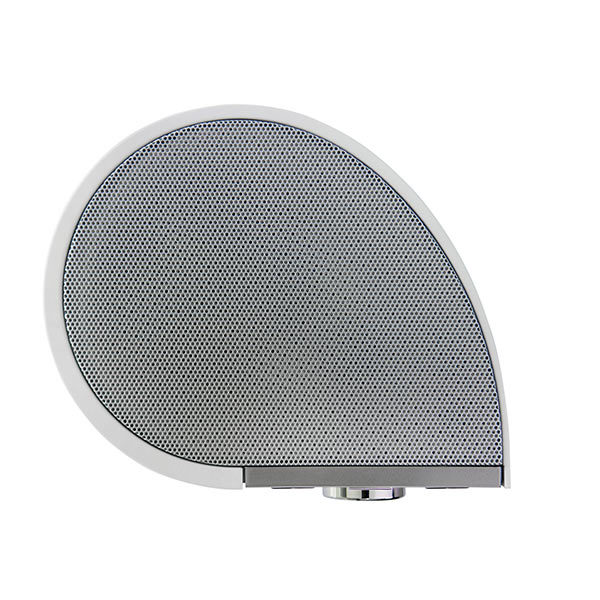 Adaptive Sound Technologies has covered all its basis with the Sound+Sleep®  SE!  The unit's speaker is located on top of the machine for optimum sound quality.  Located in the connector Panel just above the Headphone Jack is a standard 3.5 mm Audio Input Jack allowing you to connect your Smart Phone using the supplied Audio Cable for listening to music.  It makes a great space saving listening device on your nightstand and eliminates the need for extra speakers that take up space.
Sound+Sleep®  SE Features
64 high-quality natural, non-repeating sound stories
Adaptive Sound™ responds immediately to changes in the sound environment, adjusting audio levels to mask changing exterior sounds
The Sleep Timer can be set for 30, 60, 90, 120 minutes
Display lights can be turned on or off for easy nighttime operation
Small, sleek and stylish functional design
Upward facing speaker for full-room sound
Headphone jack
Input jack for connecting external devices to play audio through the speaker system
Two USB ports for charging smartphones and other devices
Additional Information
Weight 2.6 lbs
Dimensions        7.5 x 5.5 x 4.5 in
Color
White/Silver
Power
110V AC
Package Contents
Sound+Sleep SE, AC power cable, Quick Start Guide, User's Guide
Warranty One Year
My Sound+Sleep® SE Experience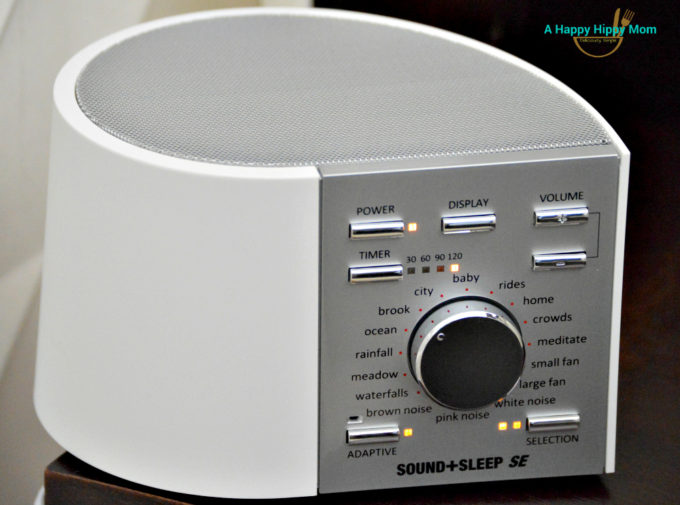 I've been using the Sound+Sleep®  SE for about a week to help me relax, sleep, and just calm down from the hectic day.  I have found the sound machine to be amazing and a great natural solution to a drug free goodnight sleep.  The unit offers a wide array of high-quality SoundStories to experiment with to see which one works the best for helping you fall in a deep sleep.  Personally, the "Ocean" Category on selection 4 is the most relaxing for me.  The sounds of waves lapping with gulls, seals, foghorns, and buoy bells is sweet heaven.  It takes me away from thinking about stressful conditions and places me in a peaceful environment.  It also does a great job masking the sound of hubby's snoring.
Sound+Sleep® SE offers all the bells and whistles you want from a sound machine, including 64 high-quality SoundStories that don't loop, smart adaptive technology,  a long setting timer, headphone jack, external audio input jack, two USB charging ports, a good quality sounding speaker located on top for optimum sound, sleek design, and an easy to use display!  What more could you ask for?
Pricing and Availability
Sound+Sleep® Special Edition is priced at $149.95 and is available at soundofsleep.com.  The unit makes a wonderful thoughtful gift for anyone on your shopping list who is seeking natural solutions to relaxing and falling asleep.
Stay Connected
Like ASTI on Facebook
Follow ASTI on Twitter
View ASTI pins at Pinterest
ASTI on Instagram
Sound+Sleep® Special Edition Sound Machine Giveaway!
Courtesy of our friends at Adaptive Sound Technologies, Inc, a lucky reader is going to receive a Sound+Sleep® Special Edition (SE) to help them get the best sleep naturally! ($ $149.95 value)
To enter the giveaway, please follow the instructions provided on the Rafflecopter form. Please also leave a relevant comment to show your support!  Thank you!
Open To US Residents Only- age 18 + Ends November 30th , at 11:59 pm (eastern time)! Enter Daily!
FEATURED ON 2016 HOLIDAY GIFT GUIDE!
The product above is featured on A Happy Hippy Mom's 2016 Holiday Gift Guide!   The gift guide includes recommended gift suggestions to make your holiday shopping a breeze!