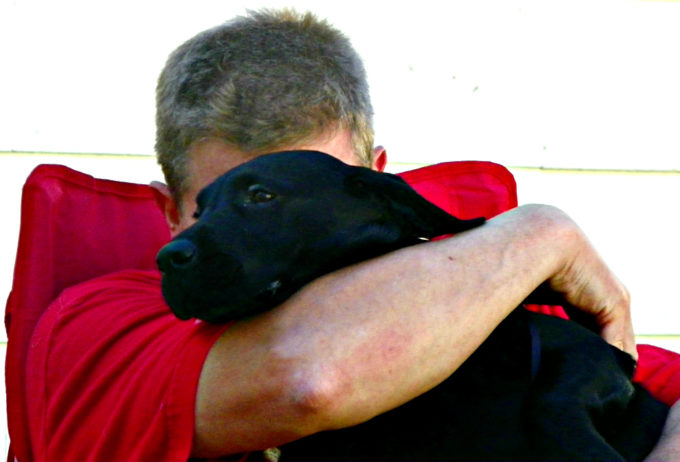 Disclosure: "The Healthy Paws® information, product, and gift card, have been provided by Healthy Paws Pet Insurance®. All opinions are my own."
Over the years, you probably have heard me mention I have a household of fur babies.  We have 4 dogs and 1 cat we consider to be members of the family.   Each day they enrich our lives with wags, cuddles, and companionship.  In return for the priceless friendship, we keep them warm, safe, and as healthy as we can.  It is our responsibility as pet parents to take care of their wellbeing and get them proper medical treatment if they need it, just like we would for any member of the family.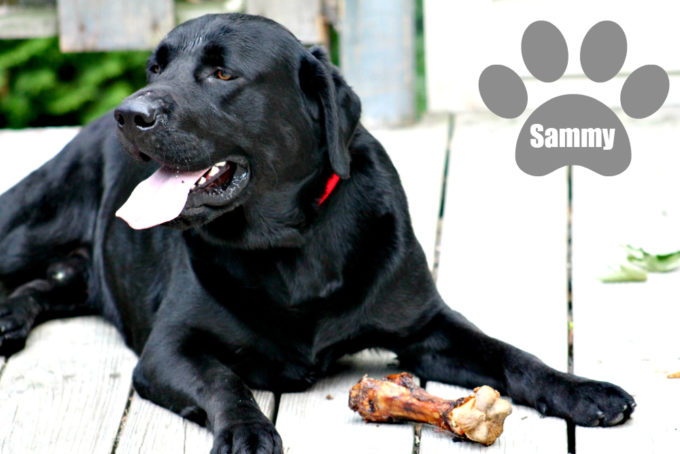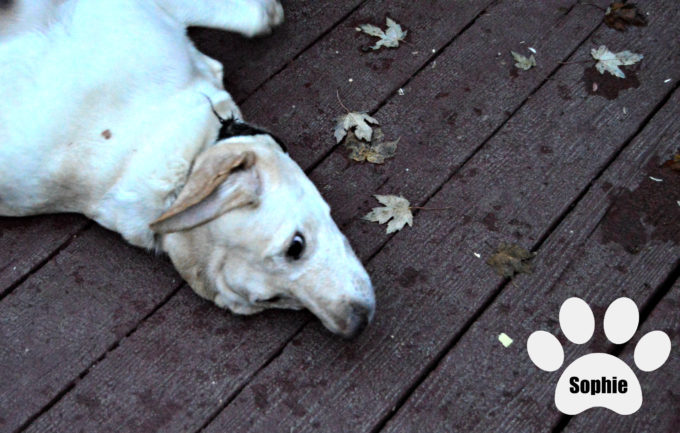 Unforeseen Accidents Happen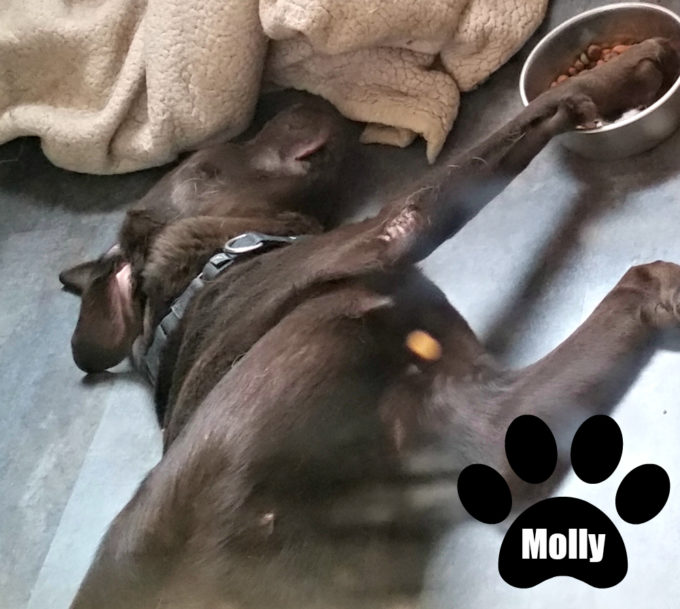 The future is unpredictable, especially when it comes to pets.  it's impossible to tell if your four-legged friend will have a serious illness or accident during its lifetime.  Even though we try and keep them safe and healthy, unfortunately accidents occur.  When they do they are not only stressing, but can be downright traumatizing once you receive the vet bill!
We had an American Chocolate Lab that was overall healthy, spunky, and full of life.  During the summer, Molly was outside playing with my two English Labs and become overheated.  The weather wasn't even that warm out (temperatures in the 70's) and she had a full bowl of water at her disposal.  Never in a million years would I have thought she would needed to be rushed to the vets!  I was scared the entire time she was going to die and didn't even consider the costs evolved in treating her.
Per the veterinarian, American Labs are extremely active and are at a higher risk of heat exhaustion and heat stroke.  She ended up having Intravenous fluid therapy and made a full recovery within a few weeks, but the entire experience was frightening.  The cost of the emergency visit, IV and follow-up was about $500.  Even though $500 isn't a lot of money and the cost could have been a lot worse if she had permanent damage, it still through us off budget!  We could have benefited from having pet insurance!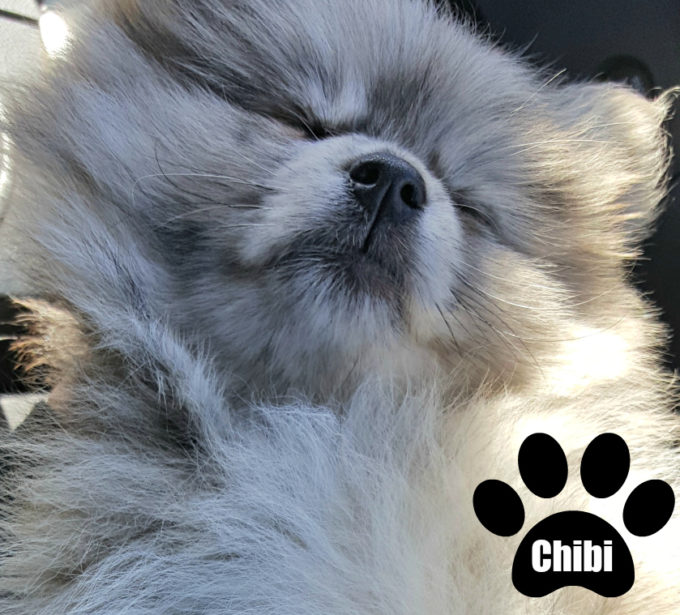 I want to ensure I can afford the best medical care for my furry friends!  My Pomeranian is tiny, but thinks she is the size of my Labs!  I worry she is an accident waiting to happen with her overzealous behavior.   Any unexpected expense could throw us off budget right now, so I am very interested in checking out Healthy Paws Pet Insurance®.
Healthy Paws Pet Insurance®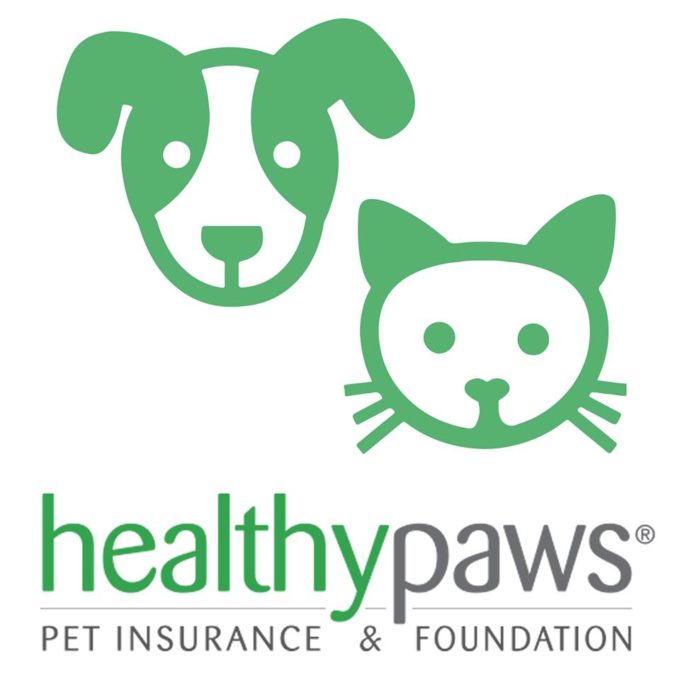 If you are like most pet parents, you might not even have known Healthy Paws Pet Insurance® existed!  I know I didn't at the time I needed it! The good news is that more pet parents are educating themselves on the importance of pet insurance- how it works, what it covers, and when they would need it.  AND even though only 1% of pet parents have health insurance for their pets, it is the fastest growing voluntary employee benefit.
Why choose Healthy Paws Pet Insurance®?  Healthy Paws Pet Insurance® is the #1 customer-rated pet insurance, and is there when you and your pet need them the most.  Pet insurance helps you focus on giving your pet the best care without worrying about the cost.  The possibilities of getting your pet the best medical treatment has increased with many of the human health-care techniques becoming available for pet family members; however, these medical advances are expensive.  You can avoid unexpected vet bills and protect your family's budget with pet insurance.
Healthy Paws® pays up to 90% of vet bills.   With that being the case, pet insurance does not cover wellness care, such as regular vaccines, checkups, flea and tick or heart worm preventative, etc. not related to an unexpected accident or illness.  Additionally, Pet insurance also does not cover pre-existing conditions, so it is important to sign your pup up early. Signing up early not only helps care for your pup with future illnesses and accidents, but lowers the cost for you too.
Free Quote
Interested in getting pet insurance?  Visit Healthy Paws Pet Insurance® to receive your free quote today! Plus, with every free quote, Healthy Paws® contributes money to the medical care of homeless pets.
Earn $35!
Through the Refer-A-Friend program, participants earn $35 for every friend who enrolls with Healthy Paws®. Visit the FAQ for more information!
Stay Connected with Healthy Paws Pet Insurance®
Visit the Healthy Paws Pet Insurance® website
Healthy Paws Pet Insurance® on Twitter
Healthy Paws Pet Insurance® on Facebook
Illuma Collar Light-up Leash Giveaway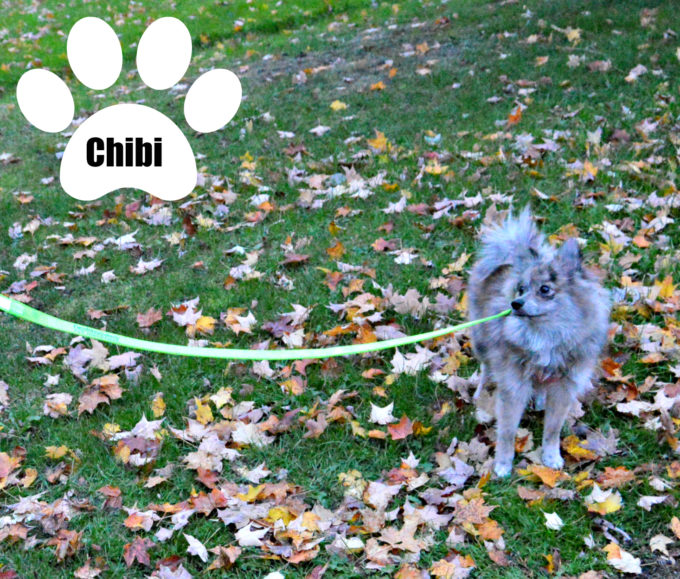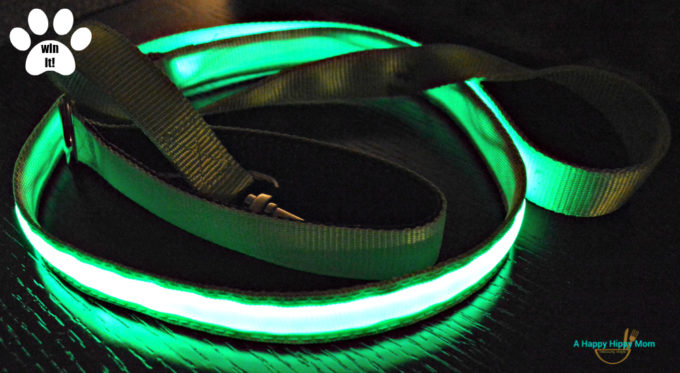 Courtesy of our friends at Healthy Paws®, a lucky reader is going to receive an Illuma Collar Light-up Leash!
USB Rechargeable (no batteries needed)
Fully charged in less than 2 hours.
One year free replacement warranty
To enter the giveaway, please follow the instructions provided on the Rafflecopter form. Please also leave a relevant comment to show your support!  Thank you!
Open To US Residents Only- age 18 + Ends November 20th , at 11:59 pm (eastern time)! Enter Daily!
FEATURED ON 2016 HOLIDAY GIFT GUIDE!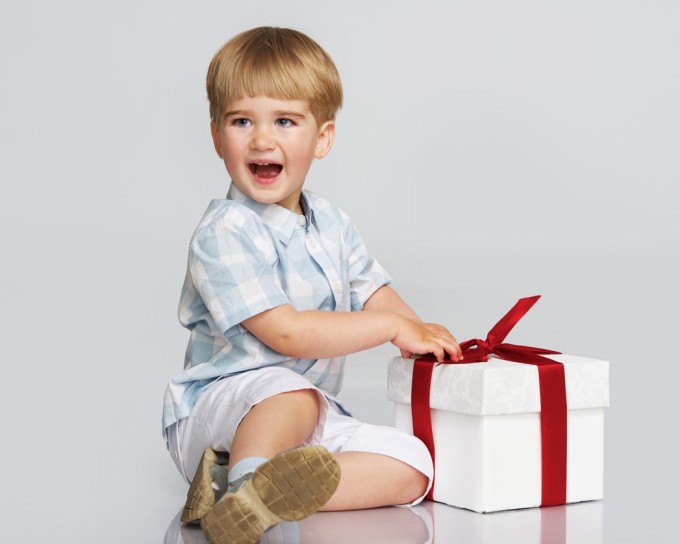 The product above is featured on A Happy Hippy Mom's 2016 Holiday Gift Guide!   The gift guide includes recommended gift suggestions to make your holiday shopping a breeze!