Ah, the family vacation. Whether you are a seasoned traveler or simply want to take a much needed break from your everyday life, there's nothing like getting away from it all with the ones you love. We need vacations for a number of reasons. The main one is what we just mentioned – taking a break from work and our hometown, however much we love it there, tends to be needed at least once a year. Humans are active creatures who can suffer from cabin fever and what they consider a stale environment if they stay somewhere for too long. Plus, spending time away from your own home can often make you appreciate it more once you come back. But visiting other countries can also be hugely beneficial for the self-development of our children. Seeing other countries and cultures from a young age is likely to make your child more open, friendly and tolerant. These are all qualities that a parent hopes their child will have, after all. Children who stay in the same place all their lives will likely grow up to become nervous adults, suspicious of anything that is not familiar to them. This could be anything from other languages to food from different countries. With that in mind, taking your child traveling is not only fun. It's also educational too – even if neither of you realize it at the time.

But just how do you survive a family vacation when you have young children? Traveling with kids can throw up a whole host of issues, such as what to pack and nervousness with flying. You also need to ensure that the destination you have chosen is suitable for children. For example, Disney World Florida may be your idea of hell. But your children aren't going to appreciate 3 weeks on a remote Croatian island either. It's all about getting the balance right between culture, relaxation, and entertainment. If you're planning a family vacation for either this year or next, check out these top tips for the dos and don'ts of family holidays.
DO bring a medical bag

However much you don't want to seem like the overprotective mom, bringing a medical bag can be useful for both kids and adults alike. You don't need to go overboard – for example if any of your family suffer a serious injury or illness, never try to treat it yourself. Instead, always take them to the local hospital – even in remote countries, most doctors and nurses will speak English or Spanish. Make sure the health insurance you secure before your trip covers any accidents so that you're not charged a fortune by a foreign hospital. But as far as your medical bag goes, there are certain things you can pack to enable you to deal with most minor bumps and scrapes. Painkillers are a must, but always be careful when dispensing these to your child. Gauzes are good to have just in the event of anyone seriously cutting themselves – pop one of these over the wound on your way to the hospital. Aside from these, include standard plasters and antiseptic wipes. If you are visiting a country where sanitation is not what it is in your home country, consider taking rehydration salts. These are generally sachets you can dissolve in water and drink, replacing lost fluids if your child has an upset tummy.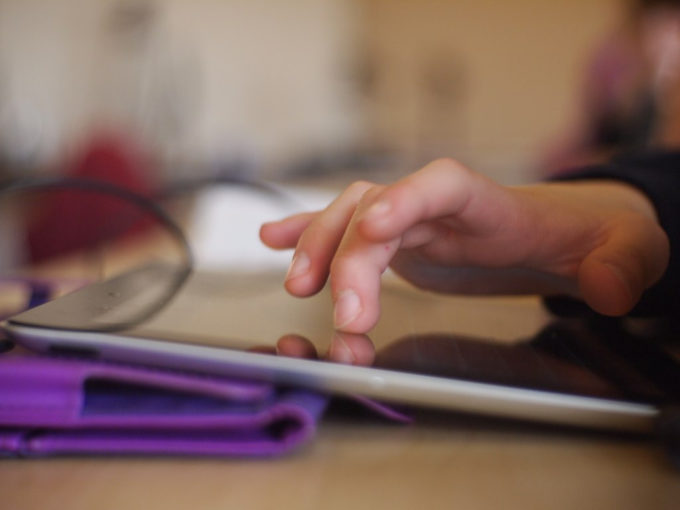 DON'T leave the technology at home

You may have an image in your mind of a beautiful tech-free family holiday. One where your kids aren't sat glued to a screen 24/7 and you all return home feeling much closer as a family. Obviously, it's not ideal if you do spend lots of money on a great vacation for your kids and they just want to stay indoors and play video games. But it might be a good idea to reconsider your idea of 'forgetting' to pack the iPads. Traveling to and in other countries is not an easy process, and it often takes a lot of time. Kids tend to get bored on even short-haul flights – causing them to act up in frustration at either lack of attention or tiredness. It has been proven that even children below reading age can successfully master computer games. So, with this in mind, sometimes interactive technology can prove fruitful. A clear example of this is being on the plane. Your children may be first-time flyers, and as you can probably imagine, this can be quite nerve-wracking for many of them. Video games on phones and iPads can be a great way to distract them from what is going on around them and keeping them quiet for other passengers too. Another example of when they can come in useful is if you've rented a car and are driving around. Car rental is great when you are abroad with kids, as it means you don't need to worry about catching public transport. But, driving overseas can bring up a whole host of issues, such as reading foreign road signs and learning to drive on the opposite side of the road. Having children screaming in the back whilst you're trying to read a map and find your way can be extremely distracting. Handing them a Nintendo DS or a tablet might not be what you would do at home. But for the sake of everyone getting there in one piece, it can be hugely worth taking these items along as a treat.

DO have an emergency bag
No, this isn't another medical bag. Traveling with small children can sometimes mean that you need to deal with tantrums, meltdowns, and many other issues. Your emergency bag is something that you can keep close by either during the flight or when you're out on the vacation itself. It should contain anything that you feel you might need easy reach to – such as mobile phones and your child's favorite comfort toy. Other important items include a large bottle of water, electrical chargers, a map and travel documents . There's nothing worse than being on the plane, or out in a new city, with children who are desperate for something that is stowed deep in the bottom of your suitcase. Plus, this way, you don't need to worry about where all your essentials are.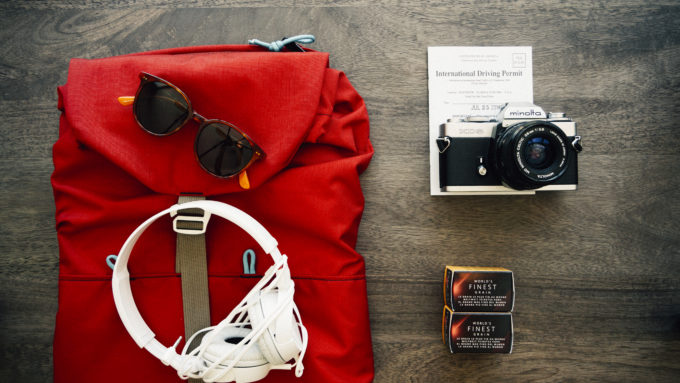 DON'T assume that your children will only want to go to museums
Even if culture is what's right up your street, don't assume that your kids will be happy wandering around museums or town centers all day. Most likely, this is going to make them irritable and prone to tantrums. Kids can generally cope with a few museums and probably enjoy them. But as the new generation has grown up with technology, they have a need to be constantly stimulated all the time. If this sounds like your child, make sure that you vet the area you want to go to prior to booking anything for child-friendly activities. Many museums now also have text for children to read or audio for them to listen to. But also consider family activities that can be suitable for everyone. Waterparks are a great option because they keep your little ones entertained whilst you can relax on a sunbed. Or maybe giant waterslides will be your thing too – who knows! But the important thing is finding somewhere to go that has a lot to offer everyone in your family. Your children may also feel intimidated by a new culture, especially if you have gone somewhere very different from home. So keeping them busy means it will keep them happy and they will associate the vacation with positive memories.
DO allow them to bring some home comforts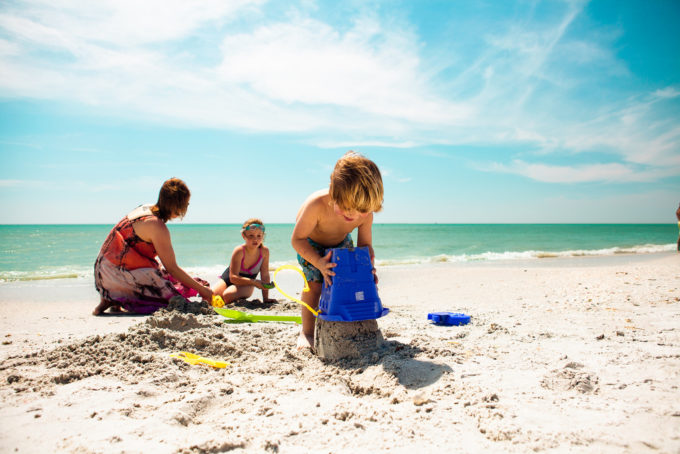 New countries can be scary places for young children, so allow them to bring a little bit of home along with them. Your child may be afraid of the dark, in which case sleeping in a new hotel room probably isn't going to be a great experience for them. Pack their nightlight and a few plush toys so they know it's not all too different from home. Plus, be prepared for your child to not enjoy the local cuisine. Kids are fussy eaters at the best of times, but they are even more likely to turn their nose up at foreign food they aren't entirely sure about. Do try to encourage them to at least give it a go – it's all part of the cultural experience and may end up being a big part of your child's vacation. But if they refuse, make sure you know somewhere nearby that will serve them food similar to what you eat at home. It may mean that your child lives on French fries whilst you are abroad, but it's better than nothing! Allow them to FaceTime family at home if they are feeling homesick, as this will add a bit of normality into their trip. Very young children may not understand that they are actually going back home, so encourage a nervous traveller as best you can to avoid any upset.