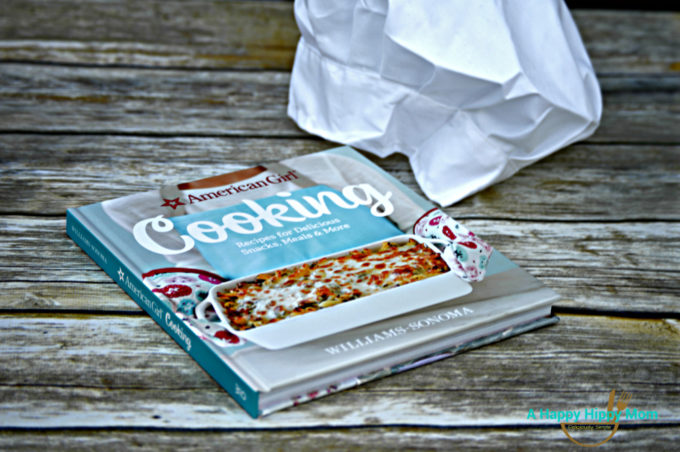 Disclosure:  I was provided with a product to facilitate this post.  The words and opinions expressed in this review are strictly of my own.
Is your kiddo inspiring to be the next Rachael Ray or Bobby Flay?  Get your budding chef started with a delicious collection of detailed recipes designed especially for kids in American Girl Cooking by Williams-Sonoma Cooking.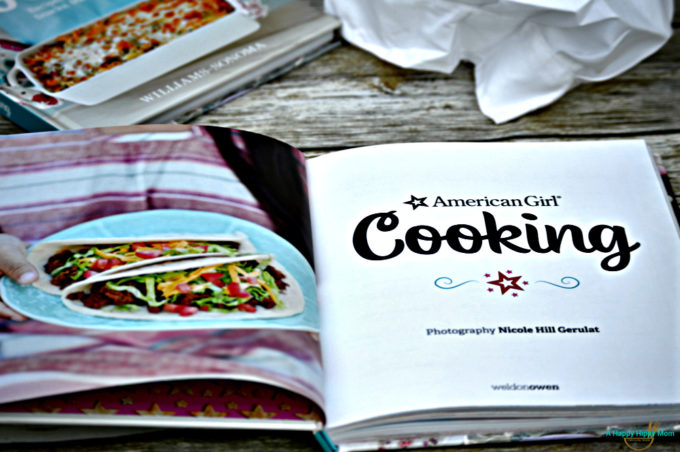 American Girl Cooking features forty recipes for mouthwatering snacks, soups, salads, main dishes, and side dishes.  The 128 paged hardcover kid friendly cookbook will get young chefs inspired to cook up some fun in the kitchen once they see colorful page after page of stunning food photography taken by Nicole Hill Gerulat.  What kid can resist the classics like Homemade Pizza, Turkey Club Sandwiches, and Spaghetti & Meatballs? The cookbook also contains more inventive recipes to challenge their culinary skills like Lemony Hummus, Hawaiian Chicken Kebabs, and Guacamole & Star Chips!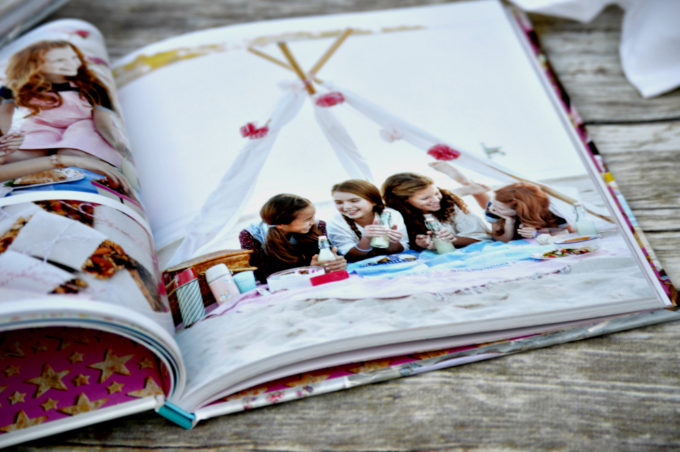 American Girl is a premium brand for girls that is an owned subsidiary of Mattel, Inc. the world's leading toy company. The brand has been devoted to celebrating girls ages 3 to 12, since its inception back in 1986 through age-appropriate, high-quality products.  Even though the American Girl Cooking is definitely geared towards girls, it doesn't mean boys can't enjoy this cookbook as well.  Young male inspiring chefs can also join in the magic of whipping up these easy-to-make, scrumptious recipes.  In fact, if you look closely on page 29 of the book, you will notice a male model (Nathaniel Floyd) helping to prepare guacamole.  When it comes to having fun in the kitchen…there is no exclusions!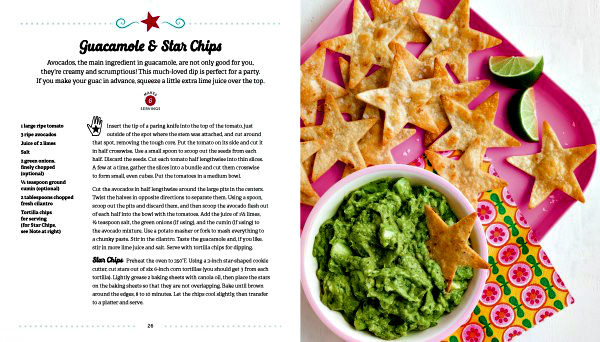 What I like about the American Girl Cooking cookbook (besides the beautiful food photography) is that the recipes encourage kids to let their own creative culinary personality shine.  The recipes are not overly simplified to where kids feel unchallenged.  Each recipe is laid out with clear ingredients needed and instructions, but leaves room for a kid to add their own pizzazz.  Additionally, the book gives cooking tips, a list of recommended tools needed, and marks any steps in the recipe with a hand symbol when an adult should be asked to help assist with all or part of the recipe.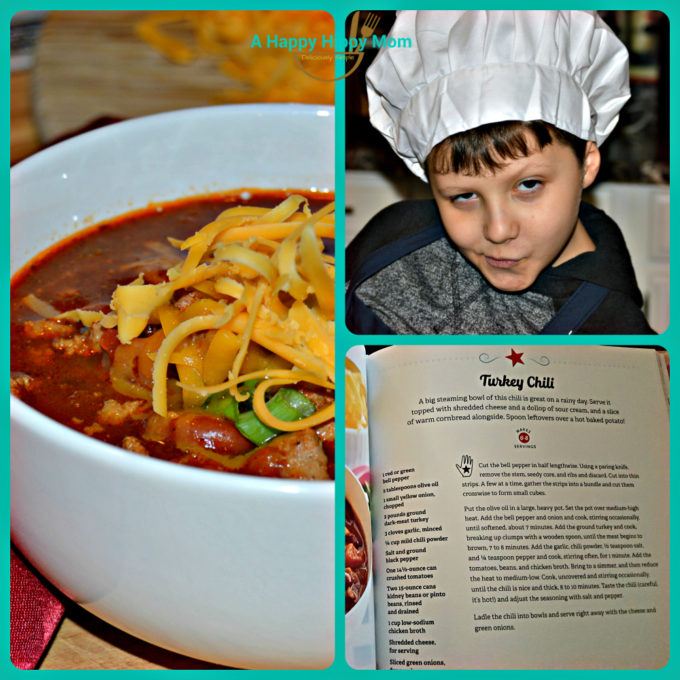 As I have mentioned before, I have an 8 (soon to be 9) year old son who is interested in learning how to cook.  I let him flip through the pages of the kid friendly cookbook to find a recipe he wanted to try and make. Of course the Tortilla Star Chips immediately caught his eye, but he wasn't too enthusiastic about the green guacamole.  So, he decided to pair the cool looking star chips with his favorite thing to eat, Turkey Chili (recipe found on page 53)! I let him mostly do everything himself, except cutting the bell pepper and taking the baking sheets out of the oven. However, I was close by in case he had any questions or felt like he needed my assistance.
The great thing is teaching a kid how to cook really builds-up their confidence and independence.  We moms get the joy of sharing the excitement of watching them prepare delicious food they are proud of and growing into fine young chefs. The kitchen is one of the best places to create memories and skills that will last a lifetime!
Buy It
American Girl Cooking by Williams-Sonoma Cookbook retails for $19.95.  The cookbook would make an excellent gift this holiday season for the budding chef on your shopping list.
American Girl Cooking Giveaway!
Courtesy of our friends at Weldon Owen, a lucky reader is going to receive a American Girl Cooking by Williams-Sonoma Cookbook!
To enter the giveaway, please follow the instructions provided on the Rafflecopter form. Please also leave a relevant comment to show your support!  Thank you!
Open To US Residents Only- age 18 + Ends November 2 , at 11:59 pm (eastern time)! Enter Daily!
Featured on 2016 Holiday Gift Guide!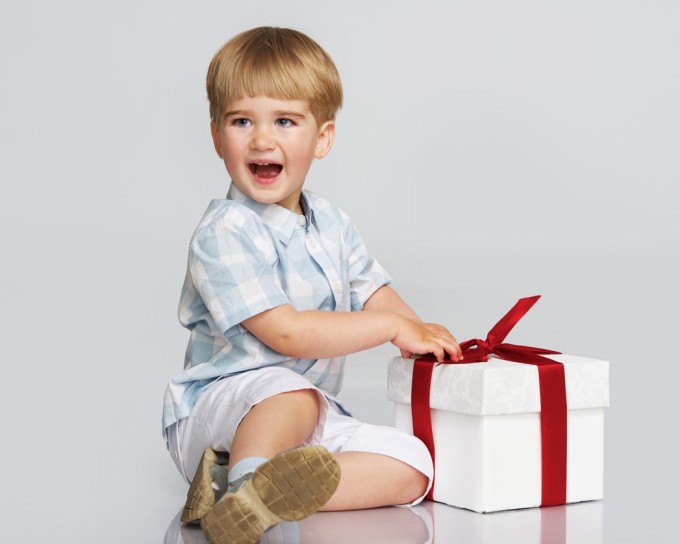 The product above is featured on A Happy Hippy Mom's 2016 Holiday Gift Guide!   The gift guide includes recommended gift suggestions to make your holiday shopping a breeze!