Disclosure:  I was provided with a product to facilitate this post.  The words and opinions expressed in this review are strictly of my own.
I love kitchen gadgets!  If you looked at my kitchen you would definitely notice my addiction to small appliances!  From toaster ovens, blenders, mixers, to more technologically advanced items like my Nuwave Air Fryer, my counter top is loaded.  Anything that makes my life in the kitchen easier, cuts down on energy, and saves money —I want to try it!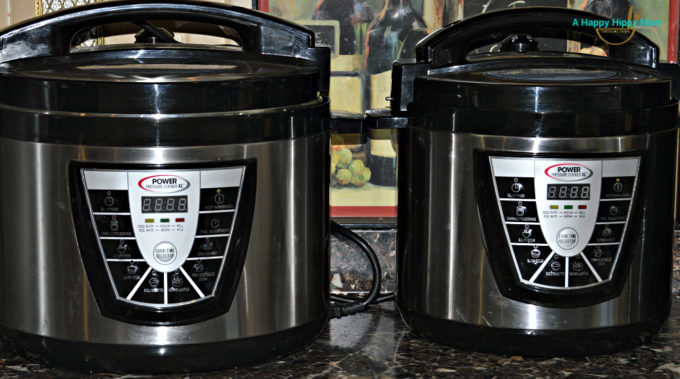 Today, I want to share with you about one of the best investments I ever made in my kitchen.  Several months ago I purchased an electric 6-quart pressure cooker after watching the infomercial on QVC.   You know, the guy comes on and whips up all these delicious meals in minutes in one pot!  It really did look too good to be true!   But once I realized it could do everything in the infomercial and more– I bought a bigger 10-quart Power Pressure Cooker XL!  Why have two?  Isn't it overkill?  Well yes and no.  The 6qrt pressure cooker is good for side dishes, desserts, and smaller meals while the 10qrt is great for the holidays and can cook up a whole turkey!
An electric pressure cooker is actually a multi-cooker able to cook meals in a fraction of the time.  The counter top appliance enables the home chef to pressure cook, slow cook, cook perfect rice, steamer, make desserts, and canning depending upon your device.  It saves you money by using up to 70% less energy consumption and allowing you to purchase cheaper cuts of meat that still come out scrumptiously tender.  Once you get how it works and understand the controls, it is going to be your go-to appliance for most your meals.
175 Best Instant Pot Recipes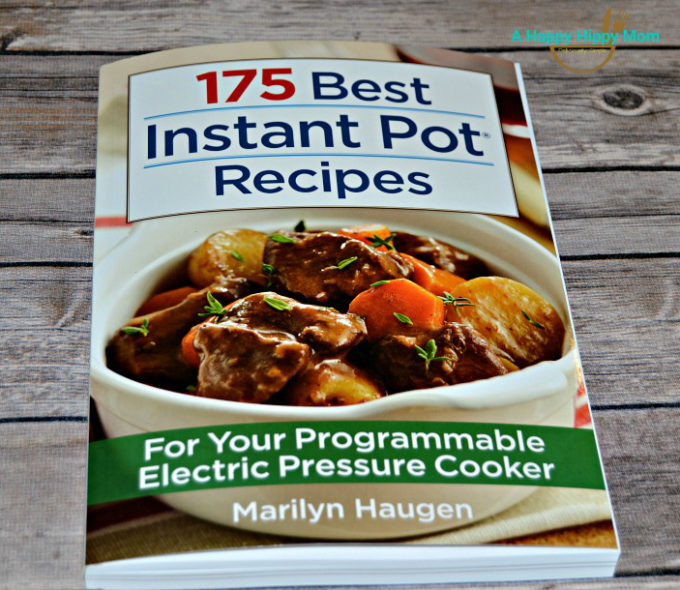 Here's the thing.  Unless you are an electric power pressure pro, you are going to need a good cookbook to get the most out of your appliance.  Marilyn Haugen took her extreme passion for cooking and entertaining and turned it into a very successful cookbook career.  She has an awesome 175 Best Instant Pot Recipes cookbook to get you making the most out of your electric pressure cooker capabilities.  The cookbook contains 240 pages and is geared toward Instant Pot owners, but the recipes can be adapted to be used with any other electric pressure cooker brand as well.
175 Best Instant Pot Recipes includes recipes for: Breakfasts, Soups, Stews, Chilies, Main Courses, Side Dishes, Entertaining and Special Occasions, Desserts, and Snacks.  Marilyn also gives key electric pressure cooker basics, a list of recommended accessories, and what ingredients you should have handy in your pantry, such as vinegar, broth, oils, condiments, herbs, seasonings, flavorings, and other staples.  Each recipe is clearly detailed to give the exact functions to use and helpful tips to make the most out of your electric pressure cooking experience.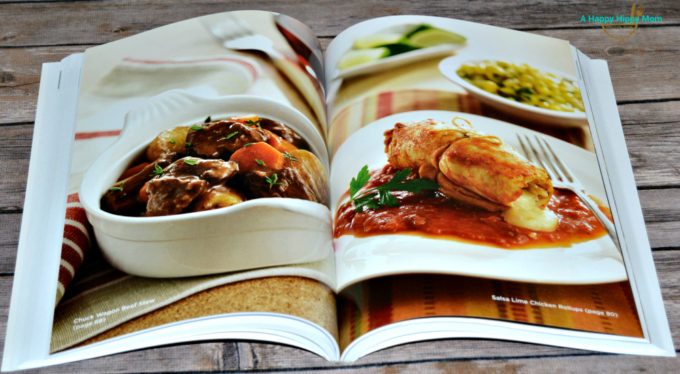 The cookbook contains beautiful photographed (16) mouthwatering dishes to get you inspired to cook!  Crustless Bacon Broccoli Quiche (page 23), Root Vegetable Ratatouille (page 121), Lemon Mousse with Mixed Berries, Melt-in-Your-Mouth BBQ Baby Back Ribs (page 87), and Pork and Shrimp Wontons (page 179) are just a few in this delightful collection!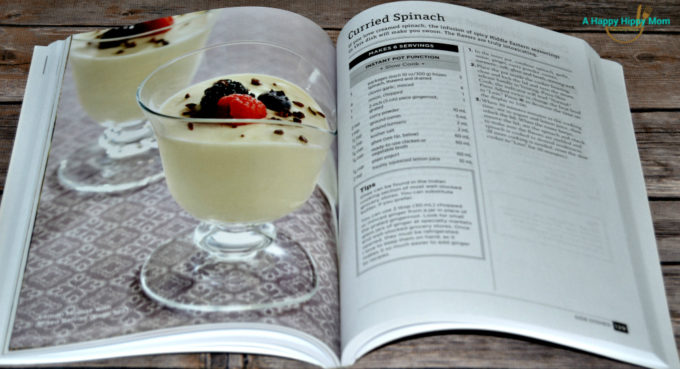 Chuck Wagon Beef Stew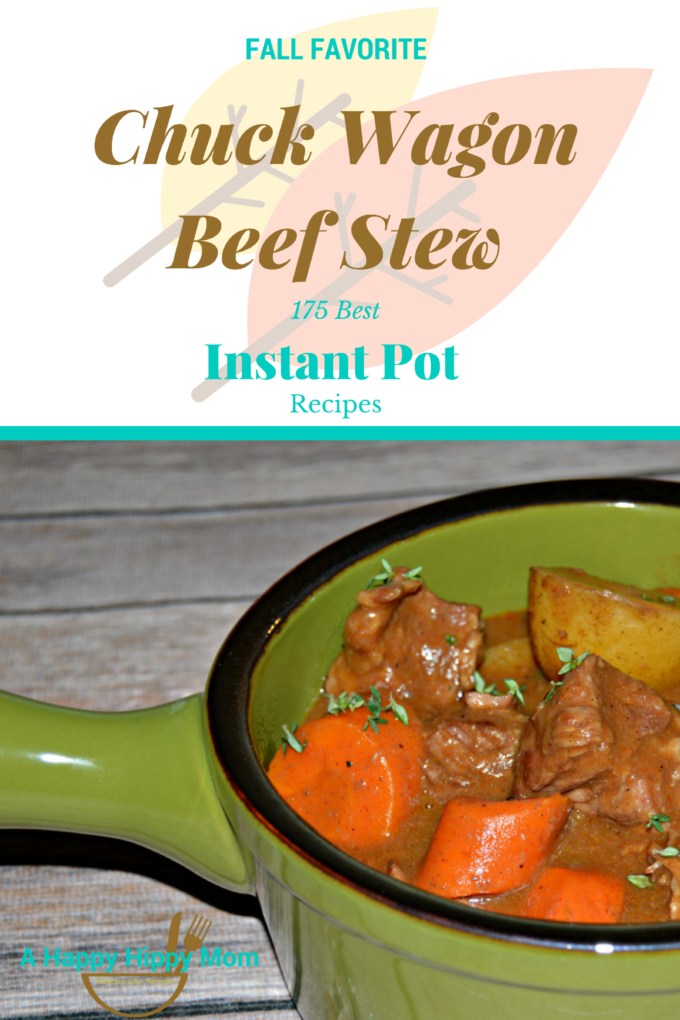 The fall is the perfect time of year to serve meals that warm from the head to the toes!  One of my favorite meals to make from 175 Best Instant Pot Recipes is Chuck Wagon Beef Stew (page 68).  This recipe comes out fabulous!  It is perfect for making to take to a potluck gathering or for those cold nights you are craving something yummy to stick to your bones.  My advice is if you are planning on trying this recipe you have all your ingredients cut and measured BEFORE you turn on your electric pressure cooker.
You are going to work fairly fast browning the sides of beef in batches.  When you begin to make the gravy you don't want to walk away to measure your ingredients!  The gravy will become a lumpy mess if you aren't continuously whisking the tomato paste flour mixture with the liquid.  Have the broth and red wine ready to pour in!
Another tip to remember is not to keep opening the top to check the stew.  Unlike the pressure cooker setting where the lid is locked until the steam is released, the slow cooker function allows the lid to be removed during cooking.  If you keep opening the lid, the contents inside might not reach the desired temperature which will alter the overall outcome.  The electric pressure cooker knows its job and if you let it do it to its full potential—the results will be incredibly delicious!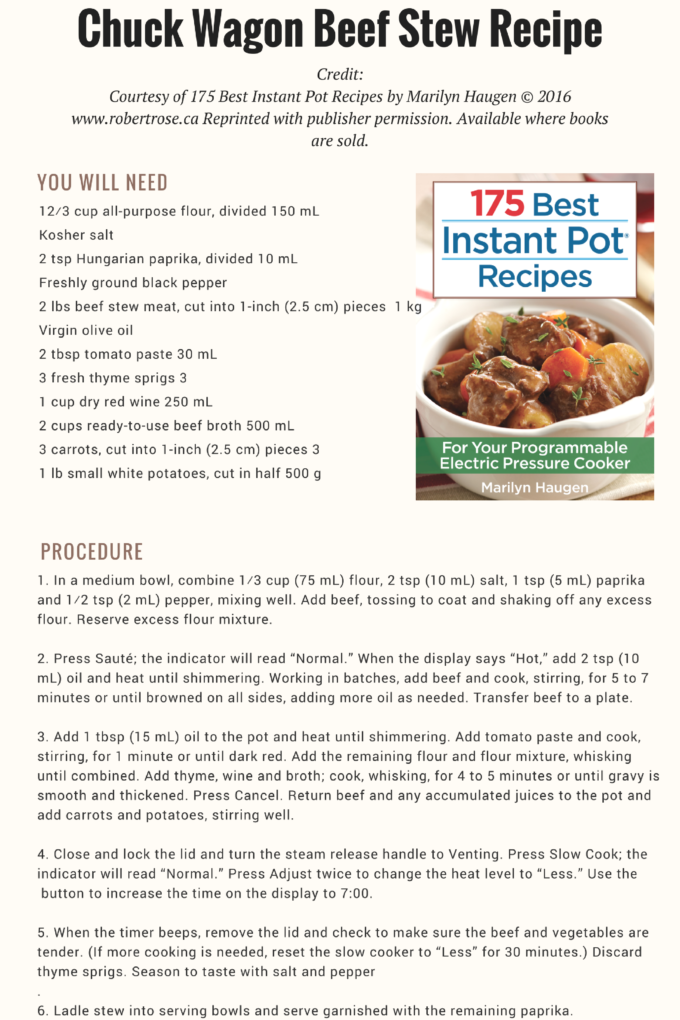 Marilyn is also the author of 150 Best Breakfast Sandwich Maker Recipes, designed to help busy moms, college students and people on-the-go make a quick, easy and nutritious breakfast sandwich, light meal or snack; 150 Best Spiralizer Recipes, a fun and creative way to introduce more fruits and vegetables into your diet; as well as Cooking in Foil, a book that offers home cooks, BBQ'ers, campers and tailgate partiers, incredibly delicious and easy-to-make grilling and oven recipes that require minimal cleanup.
Buy it
175 Best Instant Pot Recipes: For Your Programmable Electric Pressure Cooker would make a very thoughtful gift for the holidays!  The cookbook is available for purchase  at Amazon for $19.95!
240 pages • 7″ x 10″ • Index
16 color photographs
ISBN 978-0-7788-0542-7
$19.95 / £12.95
Publication date: September 2016
175 Best Instant Pot Recipes Cookbook Giveaway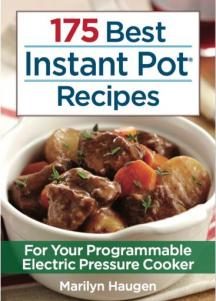 Courtesy of our friends at Robert Rose, a lucky reader is going to receive a 175 Best Instant Pot Recipes: For Your Programmable Electric Pressure Cooker  Cookbook!
To enter the giveaway, please follow the instructions provided on the Rafflecopter form. Please leave a relevant comment to show your support!  Thank you!
Open To US Residents Only- age 18 + Ends November 8th , at 11:59 pm (eastern time)! Enter Daily!
FEATURED ON 2016 HOLIDAY GIFT GUIDE!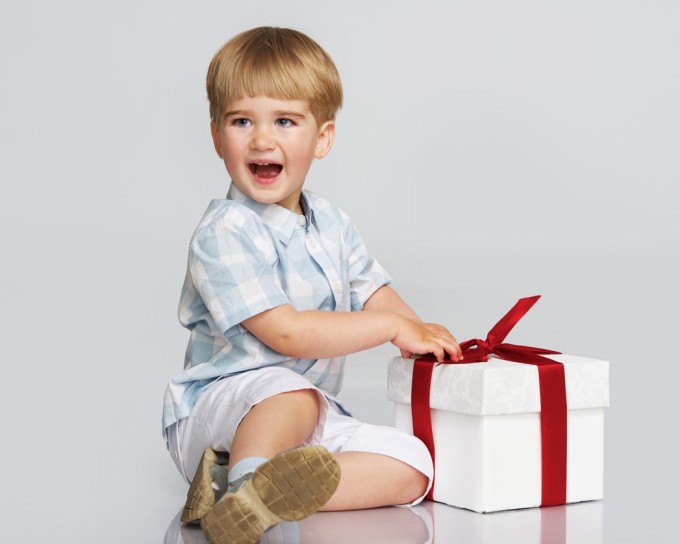 The product above is featured on A Happy Hippy Mom's 2016 Holiday Gift Guide!   The gift guide includes recommended gift suggestions to make your holiday shopping a breeze!