Vacation is one of the most important time of the year. It's your chance to get away from the everyday and have some fun with the family. But for those of us that are health and eco-conscious vacations can also become a time of stress, when our principle are tested. But there are some small ways in which you can stick to your guns without ruining the fun for everyone else. Read on to find out more.
Eat Vegetarian
One of the most problematic issues when in vacation for us 'hippies' is where to eat. There are always loads of place to get a delicious meal. But they may be chocked full of things that you are not too keen on putting into your own and your families bodies. Roadside diners often offer mostly deep fried fare. Unfortunately,  whole food places, while gaining popularity can still be pretty thin on the ground in some areas of the country.
So, the solution is, that if you are eating out, why not go for the vegetarian option? I say vegetarian because a lot of places don't do a vegan option, and if they do, it will probably be some sort of salad with raw veg. Which of course if fine if you want a salad, but can pretty boring if you eat out a lot.
Going for the vegetarian option is a good idea, as you don't have to concern yourself where the meat comes from or how it is raised. Most non-organic meat is stuffed full of chemical and unnecessary antibiotics. It also allows you to have a bit of a wider selection of the food you can eat. There are quite a few vegetarian products on the market that you can find is diners like hot dogs and burgers.
Cook For Yourself
Another option is to choose a vacation in which you can cook for yourself. Ok, it's a bit more work, but you can totally control what you and your family are consuming. You are limited to campaigning, RVing, and rentals, though.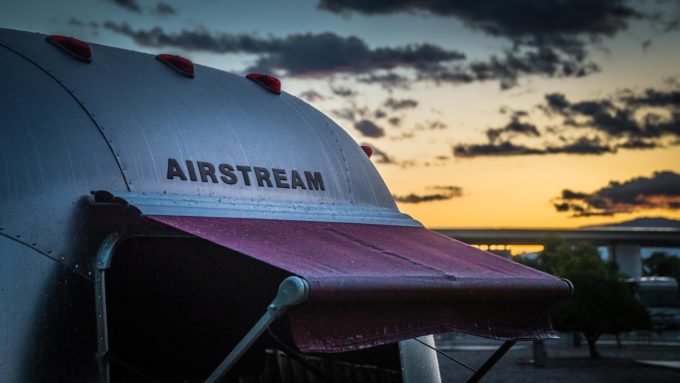 In fact, if eating hippie is an issue that you come across regularly when vacationing then buying an RV might solve this problem. This is because you can use it year in year and travel anywhere you like.  Just, remember, don't buy an RV without checking the deals first, as you can get a great bargain if you shop around.
Look at eco-friendly options
It is also worth looking at eco-friendly option for the smaller things on vacation. Perhaps you could spend an afternoon on nature reserve learning about ecology? Or choose only eco-friendly cleaning and hygiene products for your trip? You can even make the effort to offset your carbon footprint. This is when you sponsor some trees to plant, so the Carbon Dioxide your trip produces is absorbed into the ecosystem.
In this way even small things can make a difference to our environment. It is a worthwhile way of keeping to our principles, even when we are our of our daily routine, on vacation.