Disclosure:  Airfree provided me with a product to facilitate this post.  The words and opinions expressed in this review are strictly of my own.
Allergies! If you don't have any consider yourself fortunate.  If you are an allergy suffer I sympathize with your pain.  Pollen, dust, animal dander, mold, and other allergens can make you feel less than human.  Although, the ultimate worst is being a parent of a child who has allergies.  It makes you crazy trying to find ways to stop their suffering, so they can go on and do what they are supposed to do—play and be a child.
Years ago, a father tried to find an effective and natural way to ease his son's allergy attacks.  He scoured the marketplace trying to find an air purifier that would help his son's respiratory issues, but found nothing that suited their needs.  The Portuguese businessman's efforts to ease the discomfort of his child lead him to develop an air purifier using the technology of heat to destroy airborne allergens.  Of course there were some adjustments to the first prototype to improve electronics and capacity and in 2004 Airfree was born, marked by the launch of its P air purifier. Now the company offers several modern looking Airfree air purifiers available in over 50 countries, and rated among the best air purifiers in the United States.
How Airfree air purifiers work

*All tests performed on the Airfree air purifiers are available on their website at www.airfree.com.
AIRFREE ONIX 3000 Filterless Air Purifier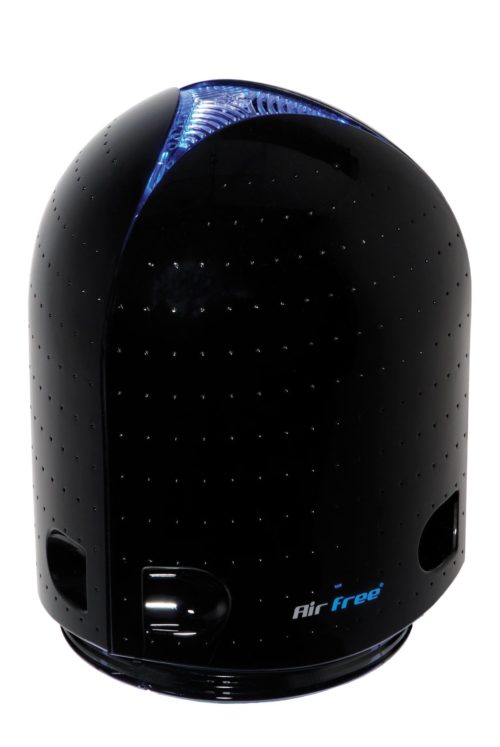 Spring to winter, my family suffers from year-round allergies.   Some of the problem comes from the fact we live in a home over 100 years old.  Mold spores, dust, and other household pollutants causes stuffiness, throat pinching, itchy eyes, and overall miserableness.   Not to mention, having pets who love to share their dander is part of the problem as well.
We started using an air purifier a few years ago, but the unit was big, bulky and the filters were difficult to find locally.  Plus, they were costly!  Eventually, we stopped using it and abandoned the idea.  I just try and keep the house as clean as possible with constant vacuuming and dusting.  However, it helps a bit, yet not entirely.
Airfree contacted me and asked if I would be interested in reviewing their Airfree Onix 3000 air purifier.  What initially attracted me to this product is the air purifier doesn't require a filter or maintenance, meaning no extra cost for replacement parts.  Additionally, it weighs only 3.3 lbs, doesn't take up much space (10.4in X 8.4in), is completely silent, uses less energy than a 60w (52W) light bulb, and purifies a room up to 650 square feet.   It uses heat over 390ºF to purify the air and doesn't give off emissions, IONS, nor new particles.  Also, it has a very attractive modern design and cool night light.  Overall, it is everything I am looking for in an indoor air sanitizer.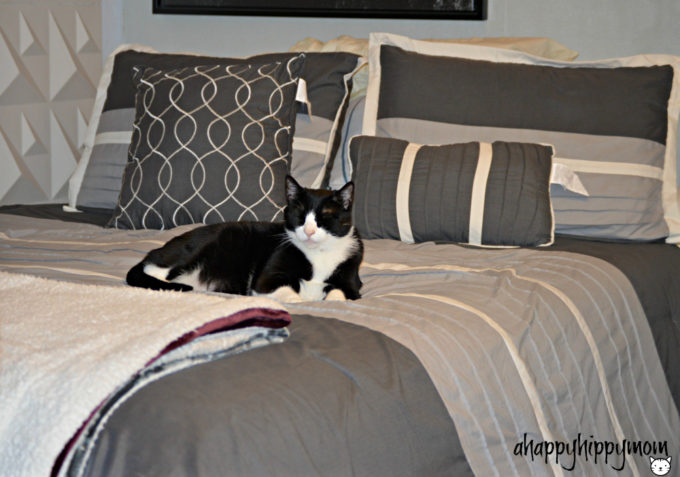 We placed the Airfree Onix 3000 on the nightstand next to our bed.  Being that our cozy kitty loves to snuggle on our bed, we thought this would be the ideal place for the air purifier.   I can tell you that it is most certainly COMPLETELY SILENT and we have been using it for a week.  Have I noticed a difference in air quality?  Yes, I believe it has made an improvement in our room!  I am actually very excited about the product and can't wait to see if it cuts down on the respiratory attacks and colds we normally catch in the winter season.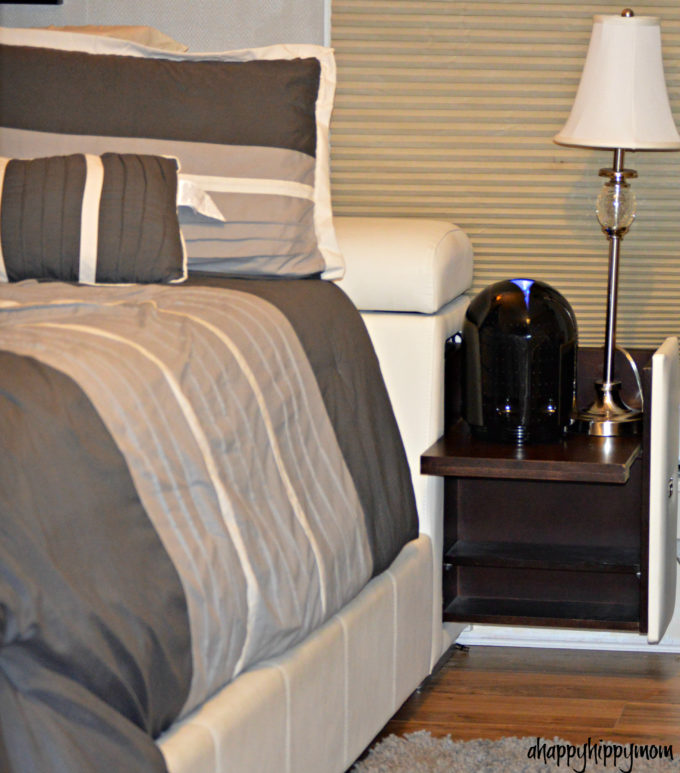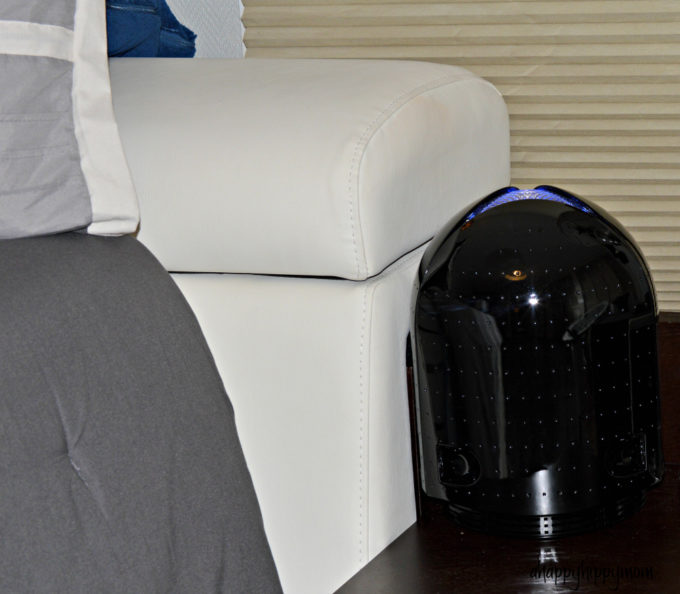 Airfree Onix 3000 Features
Destroys mold, allergens, dust mites, bacteria, viruses, pollens, pet dander, tobacco, ozone and other organic pollutants.
Completely silent and does not require any filters or maintenance.
Adjustable Night Light
Natural Solution to allergies
Consumption 52W
Weighs 3 lb
Height: 10.4 in X diameter: 8.4 in
Capacity 650 ft²
2 Year Warranty
Buy It
Airfree Onix 3000 Filterless Air Purifier would make an excellent gift idea for the holidays!  The product is available for purchase online at Amazon.com for $299.00.