A holiday to England is something that any keen voyager will have to have penciled on to their bucket list. That is, of course, unless they live in England, but even then there's a lot to see just from getting in the car. One thing that is for sure is that people going to the UK from all over the world make a bee-line for London. In actual fact, there is a lot to see besides the (admittedly enthralling) capital.
Although smaller than a lot of other nations, England manages to pack a lot into its landmass. There is more history there than you will find in some countries many times its size. If you like stunning scenery, there is so much to catch your eye, from valleys to stunning beaches. Enchanting forests and castles and more locations than you can squeeze into one trip. And what's really cool is that most of it can be reached in a day from any other part of England.
So, although you may be keen to see London, you should be sure to see more of England any time you are there. The North West of England may be seen as secondary to the capital by some, but it would be a mistake to ignore it. Some of the most beguiling attractions England has to offer are found there. When you take a trip to the UK, you should make sure to get there.
If You're A Sports Buff
By far and away the most popular sport in England is soccer. Calling it "soccer" in England, though, is tantamount to high treason. It's football there, and they won't let you forget it. It's also home to some of the biggest teams in Europe. Manchester is home to two global giants, United and City. Liverpool, although not flushed with recent success, is one of the most followed teams in the country too.
The season runs from August to May, and although games are usually played on Saturday or Sunday, there are midweek night games too. Taking in a game in person is well worth it. Whatever you may have heard about violence in soccer in Europe, English club games are safe and welcoming. And they have a great atmosphere, particularly under the midweek floodlights.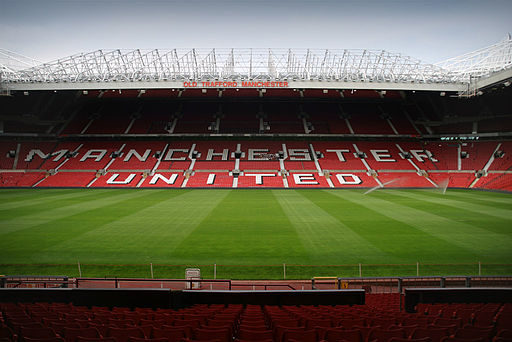 If your interests are more diverse, then the North West of England has plenty of other options too. Rugby League, a fast, frenetic game played by two sides of thirteen, is a bruising and dramatic eighty minutes of fun. Or if you make a trip over in April, you can pop to Aintree near Liverpool to watch the iconic Grand National. It's Europe's most famous horse race, and seen in England as a national treasure.
If You Love History
There is a great deal for the history buff all across England, but the North West has plenty to see all on its own. More recent history is catered for in Liverpool – the story of the Beatles gives their native city a unique rhythm. Liverpool Cathedral is a vast and beautiful Gothic building and worth the trip alone. Manchester, for its part, has beautiful cathedrals and museums to see too.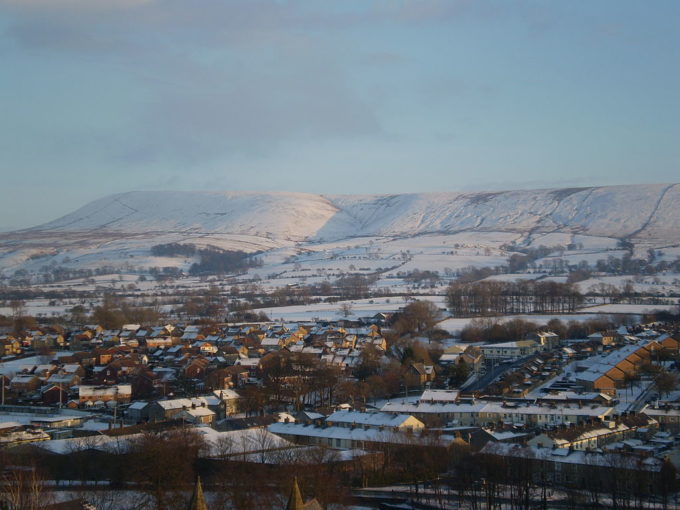 If you like your history a little more eerie, then the town of Pendle in Lancashire will grab your interest. Pendle was the setting for the most famous witch trials in English history. The town is a setting off point for walks and drives that take you through the footsteps of this period in history. As it turns out, the show trials that took place were based entirely on hearsay and supposition. For this reason, Pendle is seen as the Salem of England.
If You Like To Be By The Seaside
As Great Britain is a relatively small island, most parts of it are either on the coast or a quite short trip away. However, when people in the North West and beyond talk about the seaside, they talk about Blackpool more than anywhere else. It is one of the most cherished holiday destinations in the UK, attracting visitors from far and wide. It is in so many ways the classic British seaside town, but with bells on.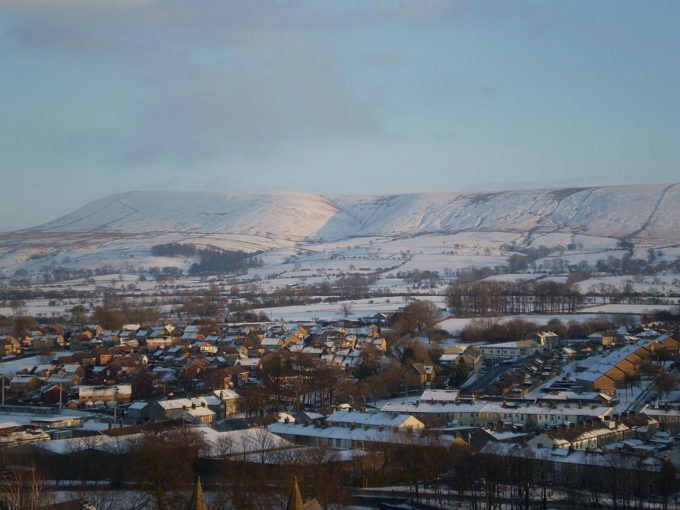 To make a long story short, you will not run out of things to do in Blackpool. Its Pleasure Beach is fun for kids and adults alike and features the tallest roller coaster in Europe. Blackpool Tower is an imposing structure on the skyline, which has a world-famous ballroom at the bottom. A walk up and down the promenade will take up most of a day, with gift shops and food stalls that set the senses abuzz.
For someone from the US, some of the attractions and the iconic aspects of the town may initially sound a little odd. It is, for example, the home of the famous "Kiss Me Quick" hat. For the uninitiated, Blackpool rock is hard to explain. A long, tubular lollipop with the name of the town printed through it, no trip to Blackpool would be complete without it. And donkey rides on the beach are a treat no child will forget.
Perhaps most famously, Blackpool is home to the Illuminations. A display of lights that stretches for over six miles and features over a million lightbulbs, they are an attraction that all of Britain knows. Switched on in September and off in November, you need to make your journey in the Autumn to see them. It's well worth the journey, though, as they really make the town come alive.
Of course, there is a lot to see all over England. A country that has been at the forefront of world history over millennia, there's something for everyone. But a visit to the North West will really allow you to see how the ancient sits alongside the modern in a way which few countries can match. Although every tourist board will say "there is something here for all the family", in the North West they really mean it. It's well worth making this a point in any holiday you take to England.