Don't you wish children would come with a handbook?  Every parent should be handed a complete "how to" parenting guidebook for 18 years of a child's life before they leave the hospital.  It would definitely make things easier!
Well, being that children don't come with instruction manuals, it is up to parents to be eventful on ways of addressing important topics like peer pressure, teamwork,  responsibility, body image, and the most uncomfortable humdinger of them all—sex.   Tackling these types of life issues can be challenging for most parents and downright ear popping painful for kids.  Seriously, no kid wants to willingly hear about the birds and the bees from their parents…it is just awkward at its best!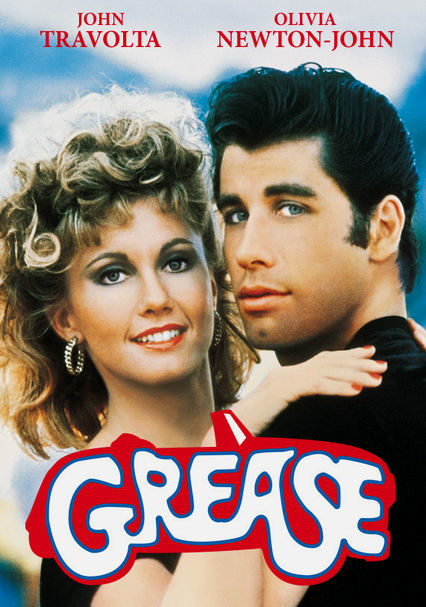 In the past, I have used unconventional methods to handle certain difficult topics such as sex and drugs with my teen.  I feel it is my responsibility as a parent to help guide my teen to good decisions by being honest and upfront.  For example, Netflix has the 1978 movie Grease for streaming which touches on certain tricky subjects of dating, sex, smoking, and drinking.  The movie might be an oldie, but it is entertaining and still relevant.  It helps set the platform to opening a discussion that normally would be weird to do straight out of the box.
Netflix hosts a variety of family-friendly shows for all ages that help get the dialogue started of real-life issues with a twist of wit and sentiment.  No matter your situation, chances are Netflix has a show and episode that can kickstart a conversation around the topic just by watching it together.  Here is a list of suggested titles to get you started!

Let's Talk About…
For the little kids:
Sibling Rivalry
Watch Ep. S1E1: Babee's Room
Buzzbee and Rubee compete over who Babee (their new sibling) gets to room with. Mom and Dad must explain to Buzzbee and Rubee that Babee needs to grow up before she can share a room.
Responsibility
Watch Ep. S1E1: Puppies & Guppies/ Sorry We're Closed Today
Larry and Laura Carrot want to adopt puppies but quickly learn it takes responsibility in order to watch over and care for a pet of their own.
Following the Rules
Watch Ep. S1E6: Stormy Weather/ Baba's Adventure/ Rock Music
Mama tells Oona and Baba to stay close with a storm approaching. After ignoring her advice, Oona and Baba get stuck in a seagull nest during the heavy thunderstorms.
For the big kids:
Self-Love
Watch Ep. 113: Star
After Dulcinea feels like no one in the group needs her help, she tries to use a newly-discovered wishing star to show her worth — but fails — showing her that presence alone has lit up her friends' lives all along.
Teamwork
Watch Ep. 103: Smart is the New Cool
After McKeyla insists she works better alone, she learns that four is better than one when her friends jump in to help her rescue the Prince from a botched space mission.
Peer Pressure
Watch Ep. 106: The Legend of El Explosivo
After getting grounded for sneaking off to Bobby Popko's house, Jackson realizes he needs to stand up for what he knows is right and not give in to please his friends.
For the teens:
Social Media FOMO
Watch Ep. 102: Girl Meets Boy
Cory challenges his class to unplug from their phones for a week. When Riley and her crush Lucas sit down to talk face-to-face, personal stories bring them closer.
Self Improvement
Watch Ep. 104: Kimmy Goes to the Doctor!
Kimmy quickly realizes that she can't fix her problems by simply "Buhbreezing" them away – real change comes from the inside.
Body Image
Watch Ep. 101: #BootyCall
According to the kids of Degrassi Community School, butts are the new boobs. But Shay's realization that "brains are the new butts" can speak to a number of body image insecurities.
New on Netflix for Kids, Tweens, Teens and Families:
All Hail King Julien: Season 3 (5/13)
Teenage Mutant Ninja Turtles III – Now on Netflix
Mako Mermaids: An H2O Adventure: Season 4 (5/21)
FernGully 2: The Magical Rescue – Now on Netflix
What are some of the best conversations you've had with your kids sparked by watching shows together?