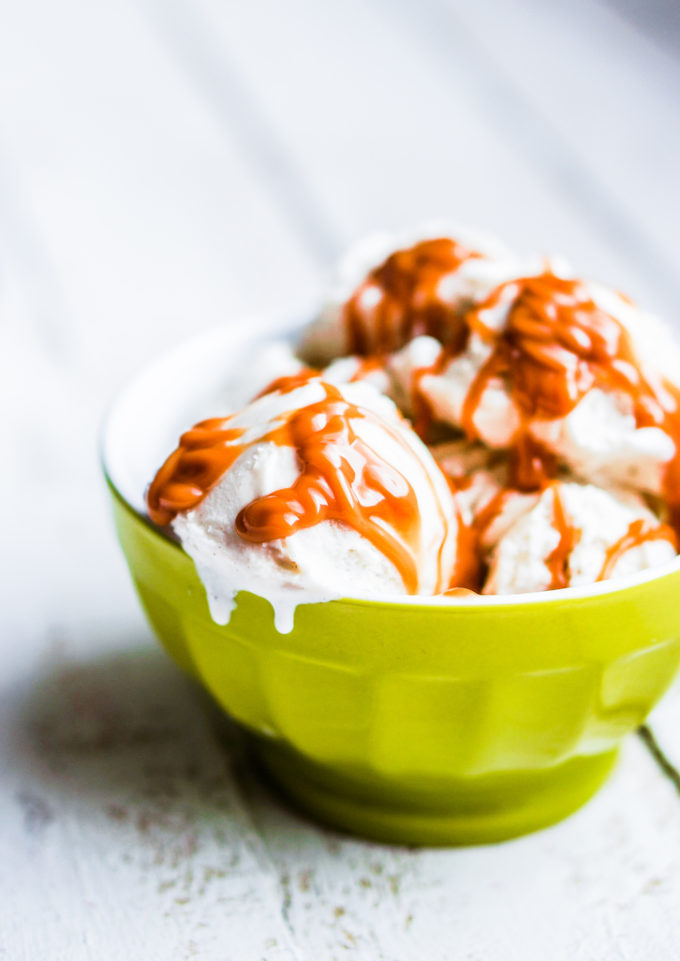 Disclosure:  Crazy Cups provided me with a product to facilitate this post.  The words and opinions expressed in this review are strictly of my own.
Swimsuit season is upon us and the focus is on looking the best at the beach.  If you are like most individuals who are trying to cut calories this month– the last thing you want is a dessert that will add the extra pounds!  Sure ice cream dripping with caramel and nuts sounds amazing, but 304+ calories for a two minute indulge is definitely not the way to a slimmer look.  So it's best to beat the guilt by finding less fattening ways to satisfy the sweet tooth!
Caramel Truffle Sundae Flavored Coffee Single Serve Cups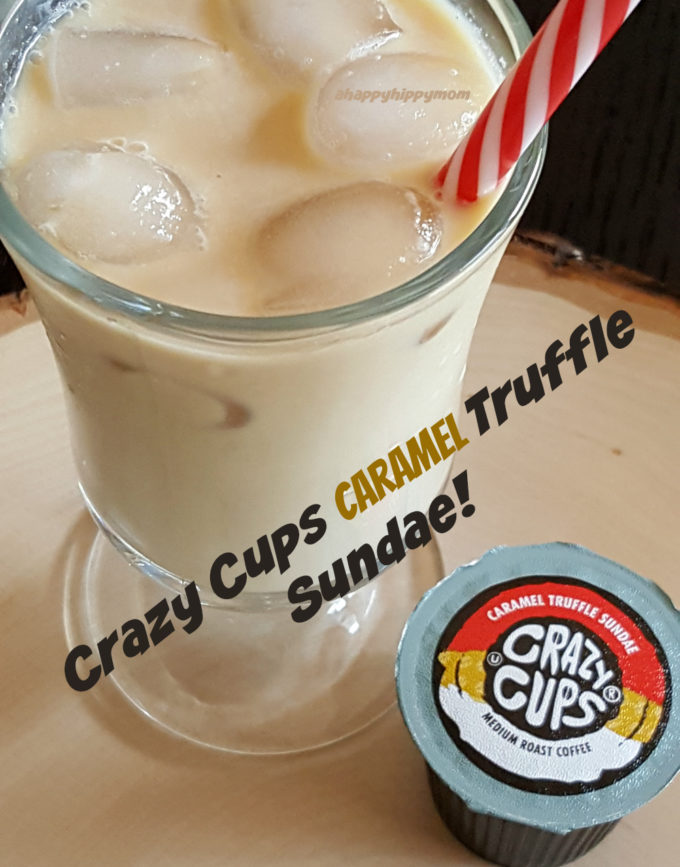 If you are a coffee enthusiast, Crazy Cups has this wonderful Caramel Truffle Sundae Flavored Coffee Single Serve Cups available that can be brewed in an instant.   The medium roast coffee has hints of sweet caramel, chocolate and nuts served on a scoop of delicious ice cream to help curb the sweet cravings of a sundae.  The great thing is it can also be fantastic brewed over ice for a cool treat to beat the summer heat.  Add a splash of milk for an amazing summer ice coffee beverage!  Plus, the coffee is calorie free, gluten free, and nut free.  It is absolutely delicious!
Over the past few months I have tried several different Crazy Cups Flavored Coffee Single Serve Cups and I haven't been disappointed not once!  Each Single Serve Cups are packed with 13 grams of coffee in each cup, can easily be brewed in my Keurig, and are simple to recycle.  I love waking up to a fresh, delicious cup of coffee every morning that breaks the traditional mundane coffee flavors!  Every time I think I have found my favorite, the company sends me another flavor which blows my socks off!
Crazy Cups Caramel Truffle Sundae Flavored Coffee Giveaway!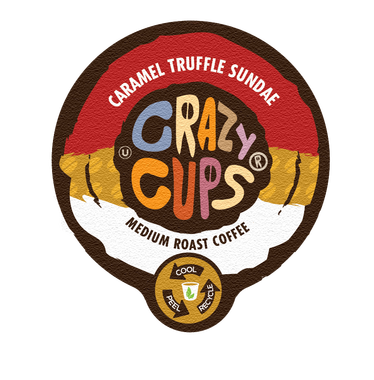 Courtesy of our friends at Crazy Cups, a lucky reader is going to receive a delicious box of Crazy Cups Caramel Truffle Sundae Flavored Coffee Single Serve Cups!
To enter the giveaway, please follow the instructions provided on the Rafflecopter form. Any comments are welcomed below, but won't count towards the giveaway. Only entries using the Rafflecopter form will be eligible for prize. Thank you!
Open To US Residents Only- age 18 + Ends June 5th , at 11:59 pm (eastern time)! Enter Daily!
[field name= iframe]