Summer will soon be here, which is why now is the perfect time to focus on getting in better shape. With the warm weather comes lots of pressure to look beach body ready, which can leave us feeling down if our bodies aren't as perfect as we want them to be. If you're unhappy with your body, the good news is that there's still time to change it before summer arrives.
The good news is that there's no need for fad diets, you can shed those extra pounds easily simply by making a few simple changes. When it comes to weight loss, many of us think that it has to be stressful. However, the truth is, it doesn't. Losing weight can be easy and enjoyable; it doesn't have to be hard work.
Successful weight loss isn't about starving yourself; it's about making a few small changes. It's amazing how simple swaps, like opting to drink water over soda, can have a big impact on your weight. To help you get in shape ready for summer without any of the stress, here are a few tips to take note of. Take the below changes on board and you can ensure that by the time summer arrives, your body will be in tip, top shape.
Have bread or cereal, not both
If you want to slim down in time for summer, consider cutting down your carbohydrate intake. Don't cut carbs altogether but reduce your daily intake of them. For instance, instead of having bread and cereal each day, opt to have only one of these. Make sure that if you opt for cereal that it's high in fiber and low in sugar – avoid sugar coated cereals. For a healthier alternative to traditional bread, opt to eat rye bread or wholemeal.
Always opt for whole foods
To help give your weight loss a boost, it's a good idea to choose to eat whole foods over processed ones. This means choosing whole wheat alternatives wherever possible. For example, instead of buying white pasta, opt for whole wheat. Processed foods not only cause weight gain but can also lead to bloating and a range of digestive disorders. That's why it's always best to opt for whole foods over processed ones as not only will they help you slim down but will also improve your overall health.
Snack smart
One of the most important things you can do when it comes to losing weight is snack smart. No matter how healthy you are at mealtimes, if your snacks aren't healthy, the weight will stick. That's why it's so important to make sure that your break time treats are both filling and healthy. Fresh fruit and vegetables can make great break time snacks, as can nuts, and seeds. Low-fat hummus, fruity yogurt, and homemade baked vegetable crisps can also be ideal snacks. If you need a snack that's filling a nutritious, two rice cakes with natural peanut butter and sliced banana on are ideal.
Drink lots of water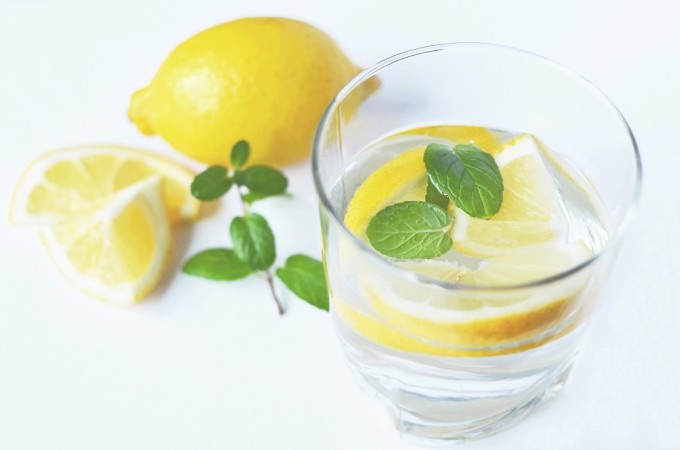 Have you ever heard the term 'water weight'? This is a form of weight that's caused by bloating a trapped water in our bodies and can be a nightmare to get rid of. One of the best remedies for getting rid of excess water is to drink more. This might sound strange but drinking a glass of warm lemon water can quickly help to de-bloat your stomach. There's something about the combination of lemon and warm water that helps to aid digestion, reducing bloating. You can learn more with The Alternative Daily website by having a browse about how lemon water can help with digestion.
Make your meals from scratch
One of the main reasons that you can't shed those extra pounds is because the foods you're eating aren't as healthy as you think. Did you know that most shop bought sauces are packed full of hidden calories? From curry sauces to ones for pasta, they're all full of sugar, making them unhealthy. If you want to get rid of those extra pounds, making your food from scratch is a good idea. The good news is that making your own food is much easier than you would think, and best of all, it's affordable to do. There are plenty of recipes online for homemade meals, including easy-to-make sauces.
Keep healthy crackers in the cupboard
For times when you're starving, having crackers with nut butter, cream cheese or fresh fruit on can be a lifesaver. They may not be the healthiest option, but they're better than binging on a bar of chocolate. Stock your cupboard with a range of whole wheat crackers that you can munch whenever you're feeling a little peckish. Sometimes an apple just won't do it, which is why it's worth having crackers on hand. The great thing about crackers is that they can be topped with almost anything, making them the perfect go-to snack.
Swap to nut milk
A great way to reduce your daily calorie and fat intake is by swapping from dairy milk to nut milk. There are so many nut milks to choose from that there's sure to be one that you like. If you're not a fan of almond or hazelnut milk, then perhaps you could try rice or soy milk? There's nothing wrong with dairy milk; it's just that it's higher in fat and calories. By swapping to nut milk, you can drink a higher amount of milk for a lot fewer calories.
Quit soda
If you're a big soda drinker, swapping to water can help you to quickly shed those extra pounds. Most sodas are packed full of sugars, even diet ones. This means that if you're drinking large amount of them each day, you're bound to struggle when it comes to losing weight. Switch to drinking water and within a few days, the weight should start dropping off you.
Want to look your best for summer? Take these tips on board and implement them, and you can do. Weight loss doesn't have to be a struggle; it's just a case of making a few small changes and leading a healthier life.