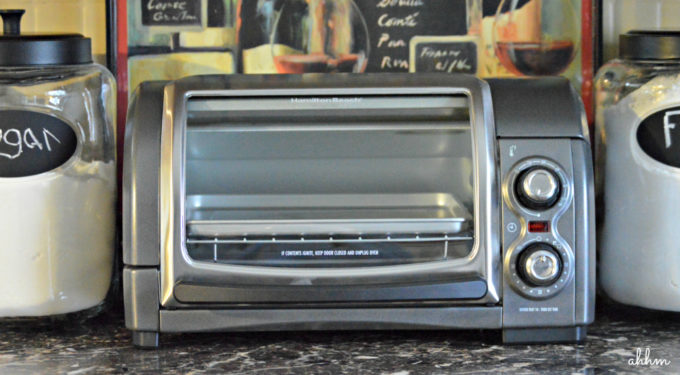 Disclosure:  Hamilton Beach provided me with product to facilitate this post.  The words and opinions expressed in this review are strictly of my own.
Toaster ovens are not just for toast!  Yes, they can definitely toast sliced bread to perfection, bake a personal pizza with ease and make heating other small snacks a breeze!  However, toaster ovens can do so much more and help create meals that don't necessarily need an entire traditional oven to do it.  Not to mention, counter toaster ovens take a lot less energy than using a big gas or electric oven!  The nifty little appliance can make life in the kitchen simpler, cost efficient, and once you learn a few tricks how to use the tool—you won't ever want to be without one!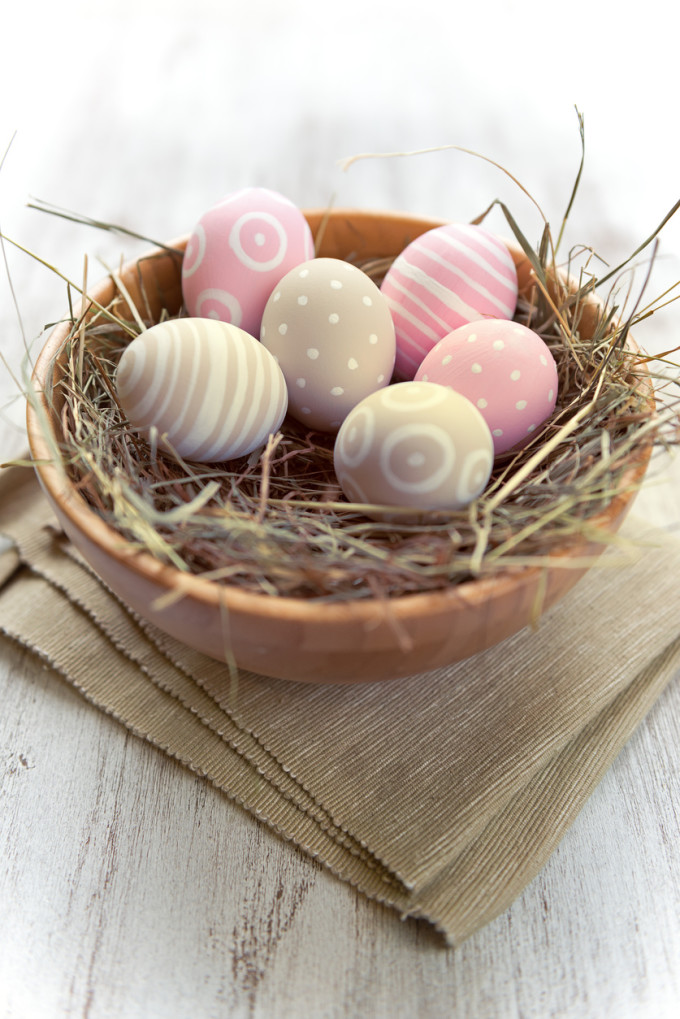 The Hard Boiled Eggs Trick
With Easter right around the corner, I thought I would share a very useful egg trick most people didn't know could be done in a toaster oven.  During this time of year lots of eggs are being hard boiled in a large pan of hot scalding water on the stove top for decorating Easter eggs.  Well with kids being excited and moms trying their best to oblige them—accidents are bound to happen!  Seriously, nothing makes me extra nervous than a big pot of boiling water and my kiddo being around it.  So, the easy and sensible alternative is pop those whole eggs (yes shell and all) in the toaster oven for 30 minutes on 325 degrees.  Once the time is up, place the eggs in a bowl of ice water to shock them until they are cool.  The results are perfectly cooked, explosion free hard boiled eggs.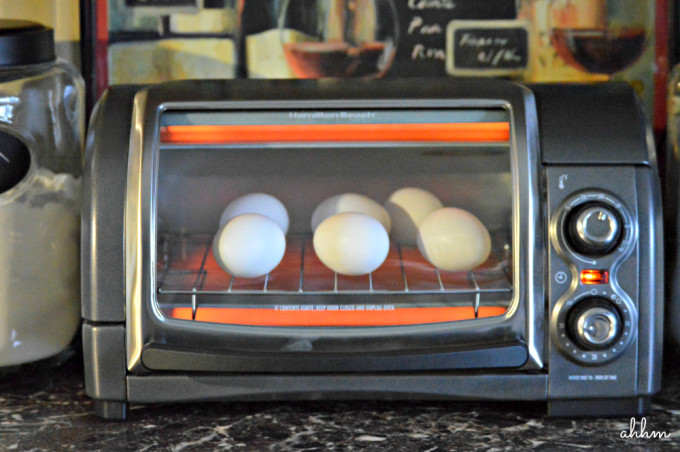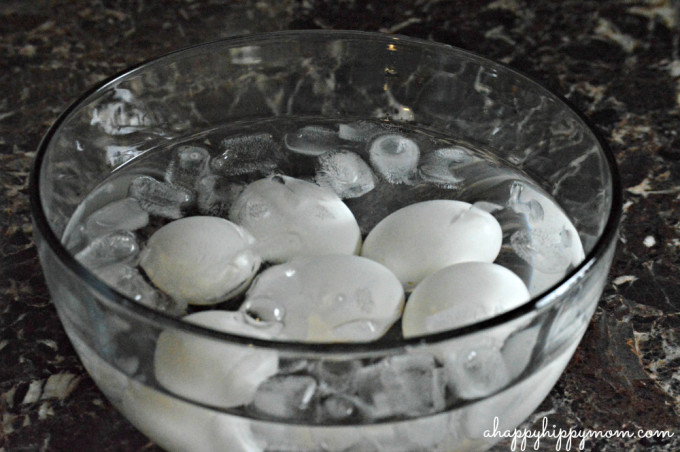 Easy Hard Boiled Egg Peeling Magic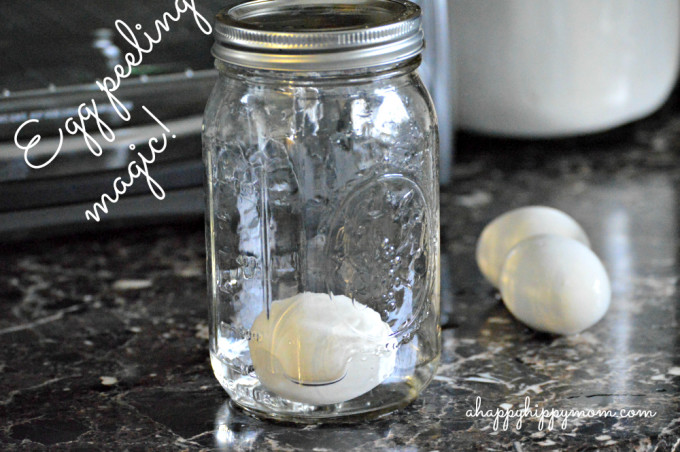 I wish I could remember as to where I saw this cool egg peeling trick to give tribute, but unfortunately it has been copied too many times to give proper credit to the original creator.  If you are sick of the time it takes to peel a bunch of hard boiled eggs for deviled eggs or potato salad give this a try.  Place the hard boiled egg in a mason jar with a bit of water and put the top on it.  Shake the egg in the jar and the shell easily slips off.   What I love about this method (besides it taking less time) is the hard boiled eggs are not all pocked marked up from trying to peel them.  They come out picture perfect every time!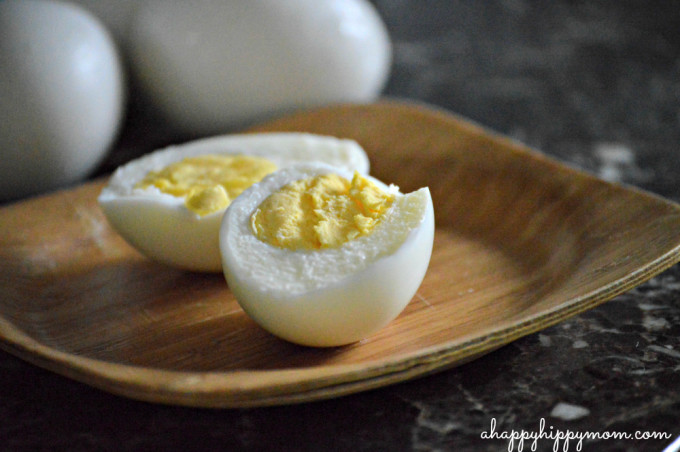 Less Steps and Mess
 You can actually fit a dozen eggs in the Hamilton Beach Easy Reach Toaster Oven (31334Z), which makes it super convenient around the holidays!  The toaster oven frees up my stove top for boiling potatoes and other large batch items.  My goal in the kitchen is fewer steps to getting things accomplished with less mess.  Having the toaster oven on my counter top makes it super expedient for quick snacks, pizza (up to 9 inches), toast (4 slices), small batches of cookies, and more!
Space Saving Roll-top
For years I have avoided having a toaster oven on my counter top, because they took up too much space.   However, the Hamilton Beach Easy Reach Toaster Oven features a unique roll-top door.   The innovative design frees up counter top working space, since the door rolls up, not outward, and is approximately only 16 inches wide.  Additionally, the roll-up door allows for easy access to reach inside removing the hot food, so you are less likely to get burned.  Plus, it is completely removable for easy cleanup inside the oven or on the door!
Hamilton Beach Easy Reach Toaster Oven Features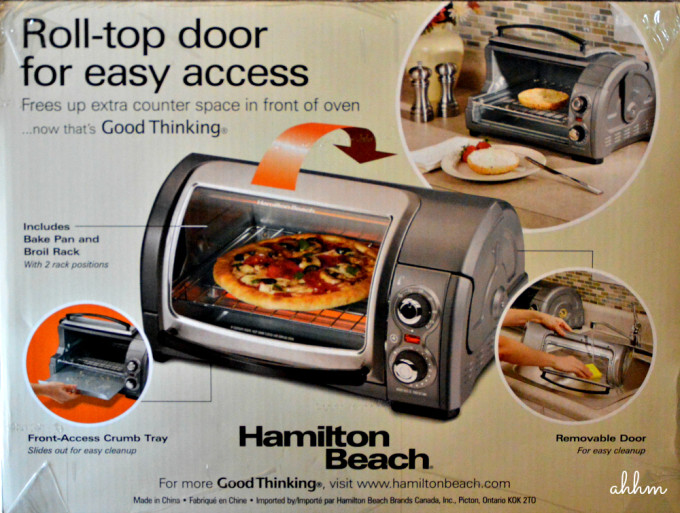 Easy access to food
Easy access to countertop
Easy to keep clean: food can't spill on door
4-slice capacity
30-minute timer
Dishwasher-safe Parts, Wipe Clean
Includes bake pan and broil rack with 2 rack positions
Bake broil and toast settings
Front access crumb tray slides out for easy clean up
1-year limited warranty
Dimensions: 15.60″L x 12″W x 9″H
The Hamilton Beach Easy Reach Toaster Oven model #31334Z has a suggested retail price of $44.99 and is available for purchase at retailers such as Target.  It is also listed at Amazon.com for ONLY $34.00!
[field name= iframe]
Celebrate Earth Day
Earth Day is coming up on April 22nd!  It doesn't take a huge expensive change to help make a difference.  For instance, using a smaller appliance that uses less energy in the kitchen like a toaster oven is baby steps to a healthier earth!  It helps save the planet and your money!  Really…it's the collective efforts that make enormous environmental changes.  You can do it!
Stay Connected
Visit the Hamilton Beach website
Like the Hamilton Beach Facebook page
Follow Hamilton Beach on Twitter
Discover Hamilton Beach on Pinterest
Hamilton Beach Easy Reach Toaster Oven Giveaway
Courtesy of our friends at Hamilton Beach, one lucky reader is going to receive the Hamilton Beach Easy Reach Toaster Oven model #31334Z mentioned above!
To enter the giveaway, please follow the instructions provided on the Rafflecopter form. Any comments are welcomed below, but won't count towards the giveaway. Only entries using the Rafflecopter form will be eligible for prize. Thank you!
Open To US Residents Only- age 18 + Ends April 8th, at 11:59 pm (eastern time)! Enter Daily!
[field name= iframe1]