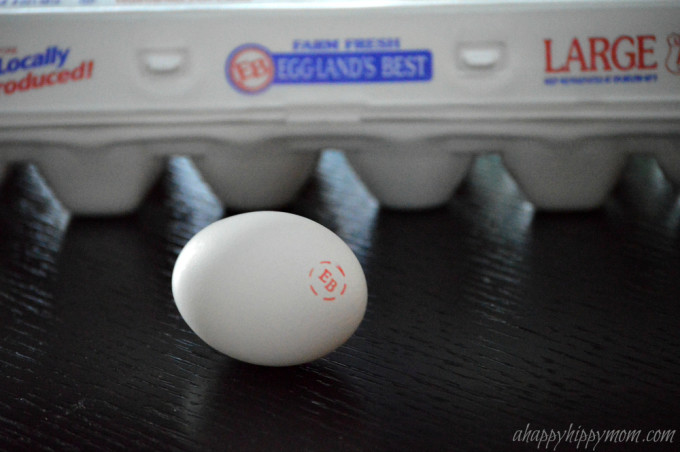 Disclosure: The Eggland's Best information, coupons, gift card, and additional gift pack have been provided by Eggland's Best.
Eggland's Best eggs are a delicious way of adding nutrition to your everyday meals! From breakfast, lunch, snacks, to dinner, EB eggs can be easily incorporated into your day for a boost of vitamins and nutrients. Not to mention, eggs are a good inexpensive protein source to elevate an ordinary dish into an extraordinary tasty delight.
Last year around this time I shared my Egg-strodinary Crabby Mac and Cheese recipe to show how easy it is to make an everyday dish look and taste like a gourmet meal and to inspire you to enter the EB "Chief Egg Officer" (CEO) contest. Well this year I am back to let you know EB is on the hunt again for the best original egg recipe in America!   The company is encouraging fans to create recipes using Eggland's Best eggs, while also showing their state pride by integrating a locally-sourced ingredient. The Grand Prize is a whopping $10,000 and a year supply of Eggland's Best eggs! Here is more information about the contest.
2016 Eggland's Best "America's Best Recipe" Contest
By choosing Eggland's Best eggs over ordinary eggs, you are getting an egg that is fresher, tastes better, and contains more vitamins and nutrients. Compared to ordinary eggs, each Eggland's Best egg offers four times more vitamin D, more than double the omega-3s, and contains 25% less saturated fat.

Recipe entries must have a minimum of two (2) whole Eggland's Best eggs, and at least one (1) locally sourced ingredient that is either grown or manufactured in their home state/district/territory.

Eggland's Best will be accepting entries for the 2016 Eggland's Best "America's Best Recipe" Contest from February 8 to April 29. All recipes will be judged based on creativity, inspiration behind the local ingredient used, and the integration of that ingredient into the recipe. Winners will be announced December 13.

Grand Prize winner will receive $10,000 and a year supply of Eggland's Best eggs

(4) Regional winners will receive $1,000 and a year supply of Eggland's Best eggs

(53) Best in State winners will receive a year supply of Eggland's Best eggs

You can visit the Eggland's Best website to find more information about the 2016 Eggland's Best "America's Best Recipe" Contest: http://www.egglandsbest.com/americasbestrecipe.
New York!
I have lived my entire life (all 45 years of it) in New York.   The state is well known for lots of things—some great-some good- and the not so good. For example, New Yorkers are resourceful and take great pride in our state. When we are knocked down we know how to join together, stand strong, and pull ourselves up by our bootstraps!   New York is also the home to famous individuals like Donald Trump (Queens, NY) and Tom Cruise (Syracuse, NY)! Plus, we have the BEST pizza and bagels in the country! With that being said, central New York weather isn't the greatest and we normally get buried in snow every winter. Not to mention, NY is the target for narrow minded individuals such as Senator Ted Cruz who believes New Yorkers don't have any values! Not true and I take great offense to that comment Teddy!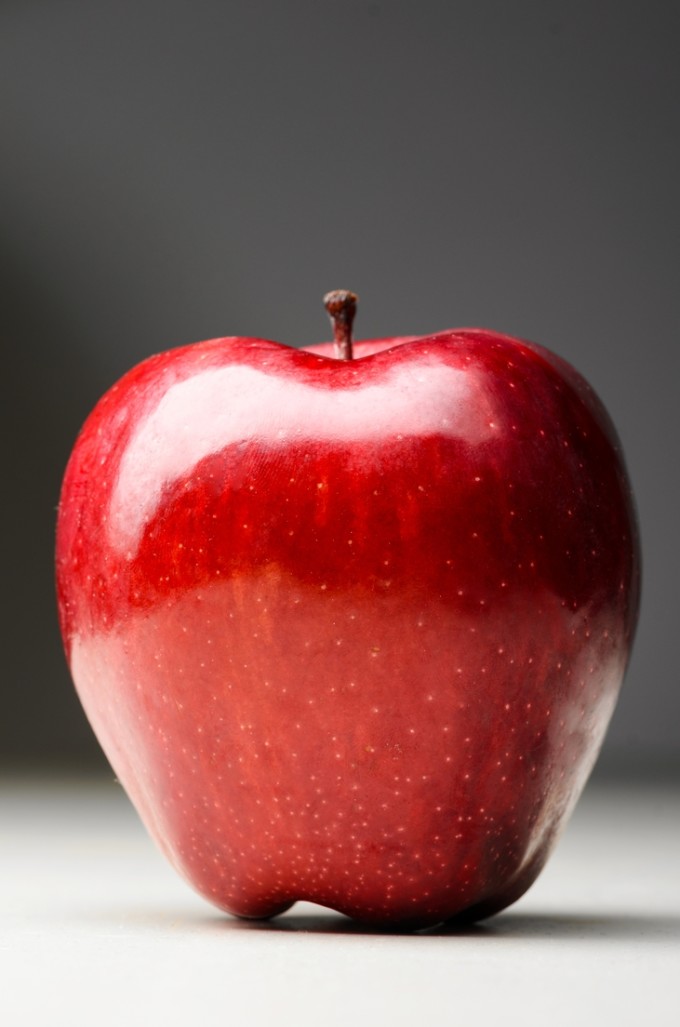 Anyhow, New York is the second-largest apple producing state in the country with Washington being the first. The state averages about 29.5 million bushels of production annually. Most of the apples locally grown (53 percent) are sold as fresh-market fruit. The remainder of the crop is utilized in the making of cider, juice, pies, sauces, and other apple products. Top 10 apple varieties in NY include McIntosh, Empire, Red Delicious, Cortland, Golden Delicious, Rome, Idared, Crispin, Paula Red, and Gala. Personally my favorite is the Red Delicious, so I decided to feature it in my Eggland's Best "America's Best Recipe" breakfast muffins! Additionally, we are also known for our delicious gourmet maple syrup, thus I included it in my recipe as well.
What locally sourced ingredient is your state known for?
New Yorker Breakfast Muffins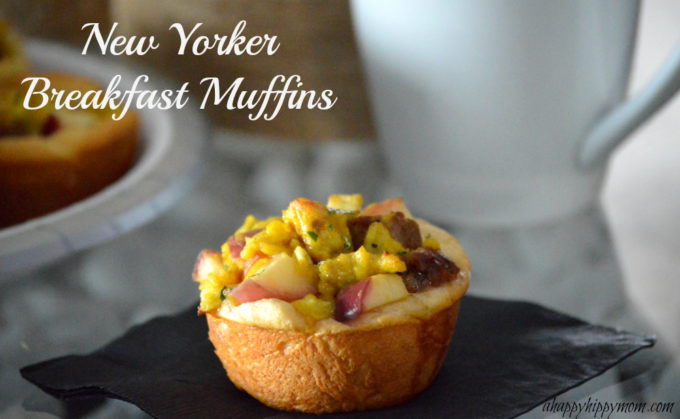 New Yorkers always seem to be on the go. Life is fast paced and if you don't get on the wave~~~ you are going to miss the boat. So, breakfast is normally eaten on the way out the door or it doesn't happen! The New Yorker Breakfast Muffins are perfect to grab and eat on the go! They combine everything in a neat little bite you want in a full breakfast, including the rich flavor of a crescent, sausage, eggs, cheddar cheese, and a delicious apple with a drizzle of maple syrup for sweetness! Kids (anyways mine) love them! Plus, they contain two locally sourced ingredients from New York—apples and maple syrup! Give them a try! The muffins are simple to make and incredibly scrumptious! Just don't forget to use Eggland's Best eggs!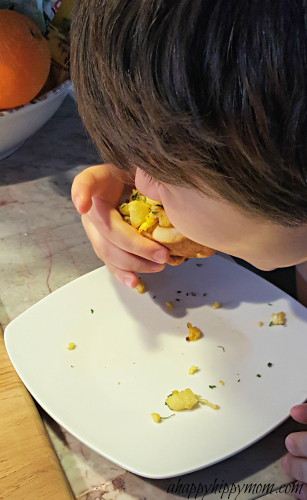 EB "America's Best Recipe" Contest, Breakfast Muffins Recipe & Visa Giveaway!
Simple breakfast muffins perfect for grabbing on the go!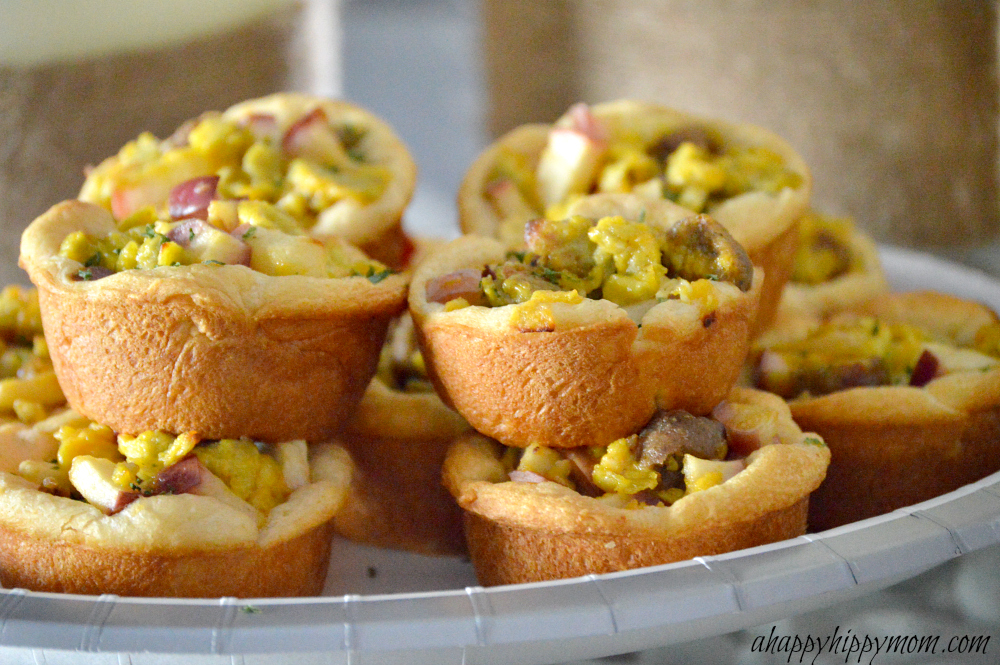 Author:
Michelle Jacklett
Ingredients
2 cans Crescent Dough
5 breakfast sausage links, sliced
1 tbsp. unsalted butter
1 medium apple, diced (I leave the peel on for extra color and taste)
6 Eggland's Best eggs
1 tbsp. Light cream
1 cup shredded cheddar cheese
Salt and pepper to taste
Maple Syrup
Directions
Preheat oven to 375 degrees F. In a large nonstick skillet, cook sausage over medium heat until no longer pink. Remove from pan and slice. Set aside. Wipe skillet clean.
Melt butter in same skillet on medium heat. Add diced apples to the skillet; cook and stir until apples are tender (approximately 8 minutes).

Meanwhile, in small bowl whisk 6 eggs and the light cream.
Pour into the same skillet once the apples are tender. Cook and stir over medium heat until thickened and no liquid egg remains. Fold in sausage and cheese until fully incorporated. Add salt and pepper to taste. Remove skillet from heat and set aside.

On large cutting board, unroll dough sheet; cut into 8 squares with sharp knife or pizza cutter. Line each muffin cup by pressing 1dough square in bottom and up side of cup. Repeat with the second can; refrigerate extra dough for later use.
Spoon in egg mixture, dividing mixture evenly into each cup.

Bake 12 minutes or until dough is deep golden brown. Cool in pan 5 minutes; using metal spatula or butter knife, run around edge of each muffin cup to remove from pan.
Serve warm with a drizzle of maple syrup on top. Promptly refrigerate any leftovers.
Eggland's Best Gift Pack Giveaway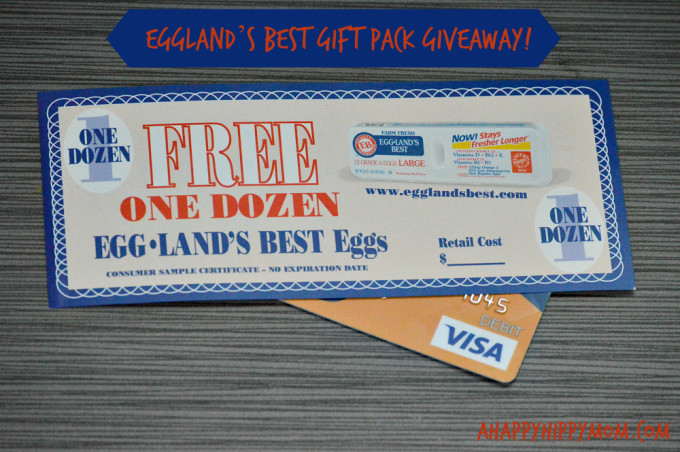 Courtesy of Eggland's Best, one lucky reader is going to receive a gift pack including a $25 Visa gift card and (1) one Eggland's Best coupon, valid for a free carton of EB eggs.
To enter the giveaway, please follow the instructions provided on the Rafflecopter form. Please remember to support this site by following on social networks such as Facebook!  Only entries using the Rafflecopter form will be eligible for prize. Thank you!
Open To US Residents Only- age 18 + Ends March 25, at 11:59 pm (eastern time)! Enter Daily!
[field name= iframe]
Stay Connected With Eggland's Best