No Valentine should be left behind! Right? Easier said than done!  Some people are just difficult to buy for.  The oddly eccentric (that's me), the person who has everything, or the hard to please lover on your list— can be a heart bleeding challenge to come up with a unique gift to woo them on Valentine's Day.  Not to mention, most people are still recovering from the Christmas wallet drain making it even more painstaking!  Well I am a firm believer in passing the love around!  No one should feel lonely and forgotten on Valentine's Day!
With the special day around the corner,  I have a few unique gift suggestions put together from our friends at ChicExecs to help you find that last minute affordable gift for the spouse, sibling and even pet who has a grip on your heart!
Unique Gifts!
Pamper your significant other with a month's worth of love letters. KindNotes are beautiful and unique glass jars filled with 31 thoughtful, personal messages that are sure to put a smile on anyone's face. Each message is individually enclosed in a decorative linen envelope with messages that cover a wide range of sentiments: inspirational, love, friendship and many more. Choose from messages already available or customize your own.
Green Goo by Sierra Sage uses pure organic herbs and essential oils to create nourishing, top-quality skincare. Formulated without chemicals or other harmful ingredients, each product is designed to soothe and treat your skin. They proudly manufacture in the USA, using post-consumer recycled containers. Get a little closer with Green Goo's Southern Butter intimacy line. Products include massage oil, enhancing serum, lubricant & body butter. The line was designed with one sole intention, to connect our minds and bodies with a safe, health conscious, organic product. All of these products are nourishing, moisturizing and make you feel good all over!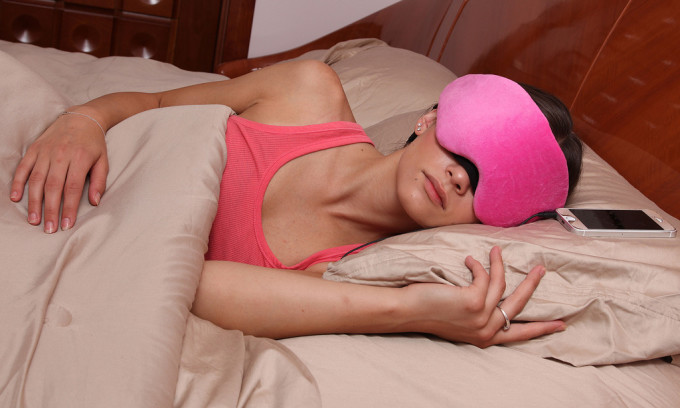 If the best gift to your Valentine is relaxation, then the 1 Voice Bluetooth Sleep Headphones is just what you need! Block out bright lights and distracting sounds so she can get the deep sleep she deserves. The cozy velvet eye mask is made of memory foam for optimal comfort. With built-in headphones, soft soothing music from any smartphone or MP3 player can ease you off to a gentle slumber. The sound disks even have an extra layer of memory foam built in so you'll never feel them, even if you're sleeping on your side. 1 Voice Sleep Headphones are compatible with any phone or MP3 player and they don't need a battery. The eye mask comes in grey, blue, pink and black. It has an adjustable Velcro clasp so one size fits all and it's machine-washable.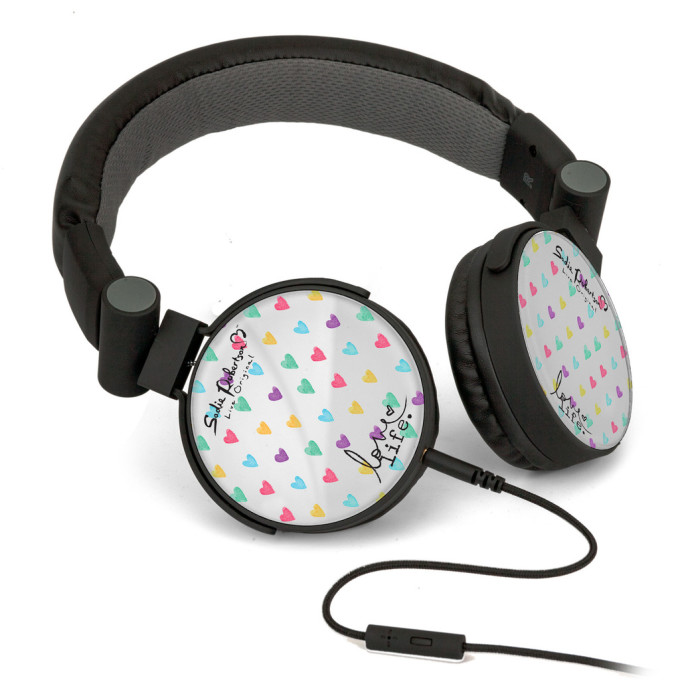 Valentine's Day is also a perfect opportunity to show your teen how much they mean to you. Teen star Sadie Robertson of A&E's Duck Dynasty and ABC's Dancing with the Stars teamed up with BelieveTek to spread messages of positivity, faith and inspiration through cool patented technology accessories. Sadie's line, "LOVE LIFE", features a colorful print covered in hearts- perfect for spreading the love!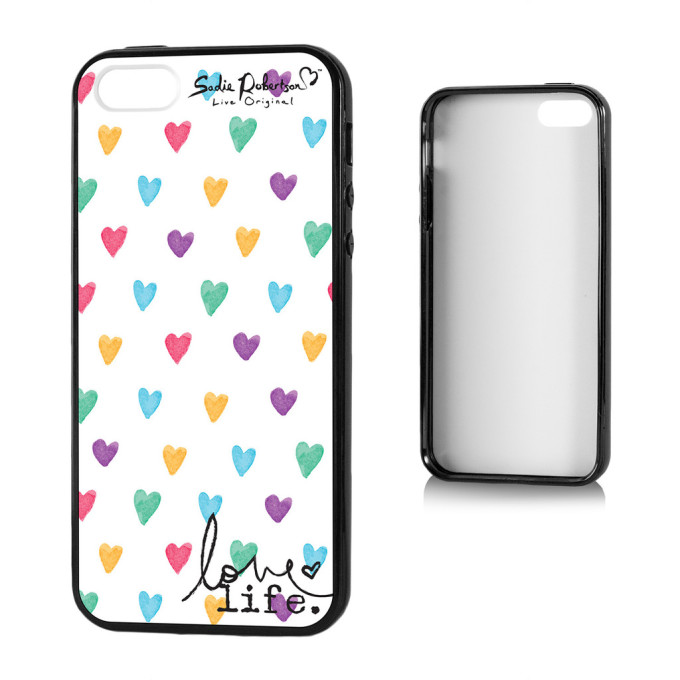 Each theme features:
Phone cases $19.99

Wireless USB Mouse $29.99

Wireless USB Keyboard $49.99

DJ Style Headphones $49.99

Bluetooth Speaker $59.99

2200ah Power Bank $29.99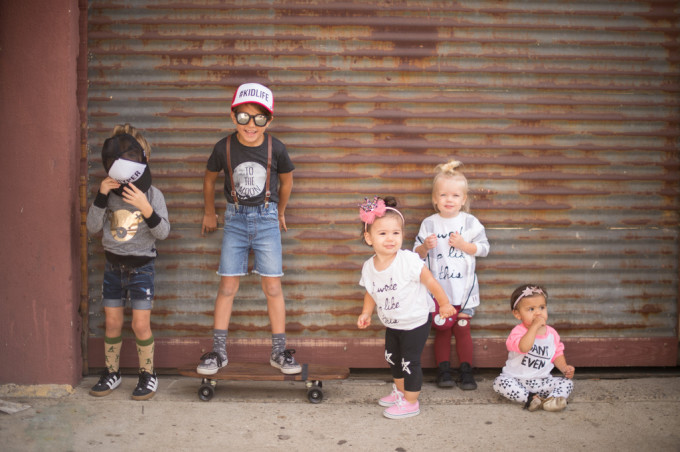 From your teens to your tots, kids keep our hearts full! Nicky + Stella keeps your kids always in style with their hip, fresh, cool clothes. Nicky + Stella is a one-stop shop for parents who don't have time going from store to store. Plus they have a cool "Shop the Look" feature that takes all the mixing, matching and trial/error out of the shopping (and often stressful) experience. You can simply purchase the full outfit displayed or buy parts parts of the outfit. This eliminates any guess work.
For some, the one we love the most walks on four legs. Keep your pet safe and pet parents sane with Gibi, a GPS tracking system that keeps track of your dog with a click of a button on your smartphone. No worries.  No waiting.  No posting of lost dog signs.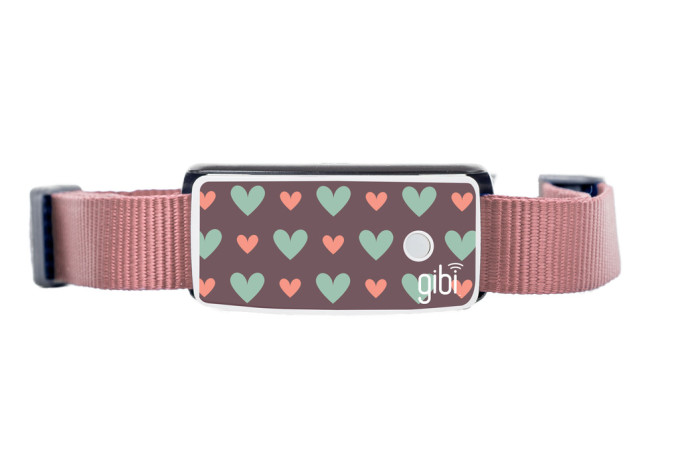 Simply attach the lightweight, waterproof Gibi device onto your dog's collar or harness and log in to the Gibi app on your smartphone, tablet or computer. Set up virtual fences (safe zones) around where your dog is allowed to roam. When he leaves his designated area you will be notified by text message or email. You can then follow your pet to his or her exact location, thanks to Gibi and Google Maps. It's simple, amazingly accurate and stylish!
Each Gibi device comes standard in white with black accessories, but you can customize your pooches Gibi with designer decals that come in a range of colors and styles, so you can pick the perfect look for your pet. There's even a love-covered decal! This Valentine's Day, shower your pooch in love, and accessorize their necks in adorable hearts.