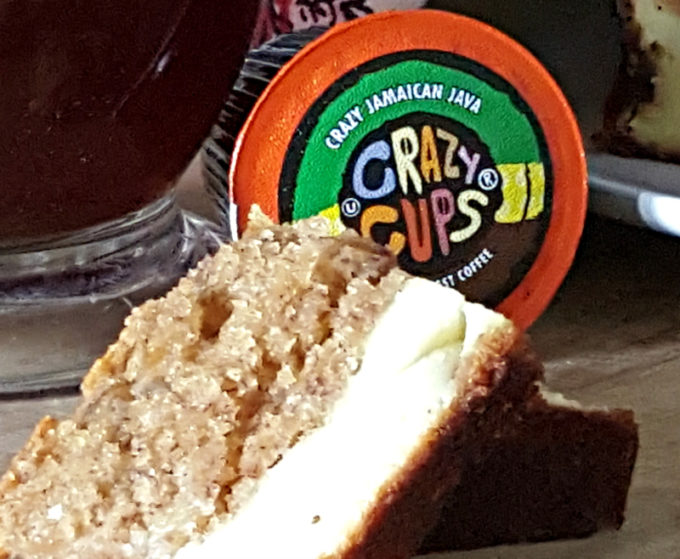 Disclosure:  Crazy Cups provided me with a product to facilitate this post.  The words and opinions expressed in this review are strictly of my own.
When is a good time for Crazy Cups? In my opinion, anytime is a perfect time for Crazy Cups! This month I was sent Crazy Cups Crazy Jamaican Java Flavored coffee Single Serve Cups to sample and share my thoughts on the product. The Crazy Jamaican Java Flavored medium roast coffee has notes of Vanilla, Sweet Caramel, and a touch of Rum. It is on the sweeter side and even though it isn't my favorite thus far, it is very delicious! The coffee would be perfect as an after dinner calorie free treat to satisfy dessert cravings. Or for an extra yummy snack, pair it with a slice of Banana Bread with Cream Cheese filling! However you decide to sip it –you will love how it evokes warm thoughts of the beautiful Islands of Jamaica!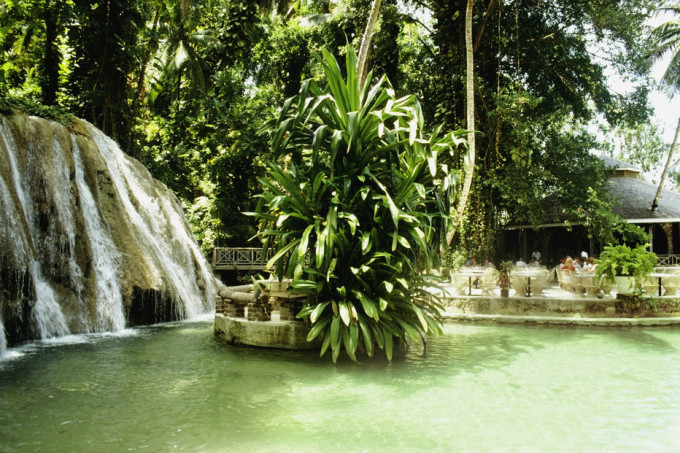 As I am sure you are probably already aware of, Crazy Cups offers a large array of unique flavored coffees which are out of this world CRAZY good! Their single-serve coffee capsules contain 35% more coffee, gluten free, nut free, no calories, kosher, and cups are completely recyclable. Crazy Cups is a great choice for eco-conscious coffee lovers who seek a twist of bold flavors in each and every sip.
Banana Bread with Cream Cheese filling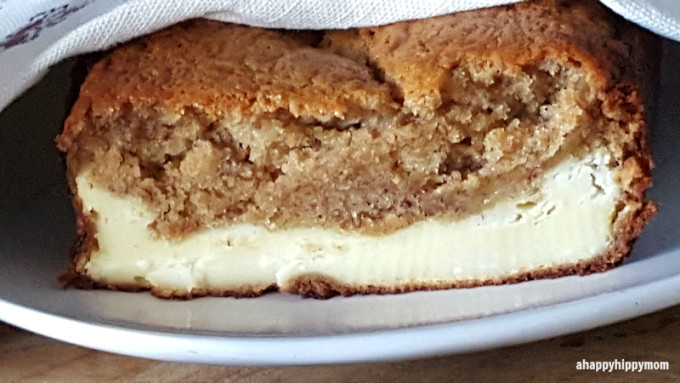 Have you ever tried any of those recipes you have seen on Facebook? Some of them look too good to be true and way too easy to make. I wonder how many people are satisfied with the end results. I mean the last thing I want to do is waste money, time, and my pantry ingredients making something that looks like a foodie masterpiece, but tastes like a cardboard box.
A few weeks ago I tried the Tasty Banana Bread with Cream Cheese filling recipe featured in the video below. The first time I made it I thought it came out good, but lacking something…like flavor. Don't get me wrong, because the recipe is good just the way it is. However, I thought the cream cheese did not have the punch I was hoping for and it needed some extra zing. So, I tried the recipe again and doubled the cream cheese (which made the filling somewhat more difficult to spread) and added 1 tsp. of Cinnamon. The results…FANTASTIC! Don't be afraid to turn a normal recipe into your very own delicious chef-d'oeuvre. Throw in some pecans if that's your thing or chocolate chips. Perhaps you like strawberry cream cheese…change it up to meet your expectations! The main thing is to have fun in the kitchen! Happy baking and peace out!
[field name= iframe]
Crazy Cups Crazy Jamaican Java Giveaway
Courtesy of our friends at Crazy Cups, a lucky reader is going to receive a box of delicious box of Crazy Cups Crazy Jamaican Java Flavored coffee Single Serve Cups!
To enter the giveaway, please follow the instructions provided on the Rafflecopter form. Any comments are welcomed below, but won't count towards the giveaway. Only entries using the Rafflecopter form will be eligible for prize. Thank you!
Open To US Residents Only- age 18 + Ends March 10th, at 11:59 pm (eastern time)! Enter Daily!
[field name= iframe1]