Disclosure: I am a member of the Netflix Stream Team, and this post is sponsored by Netflix. However, the opinions and ideas expressed here are my own.
How many of you love Netflix? I can't even begin to tell you how much our family loves Netflix. It is our prime entertainment source and we use it daily! So, in the spirit of the holidays, I cannot think of a more fitting gift to give one of my readers than a six-month Netflix subscription to show my appreciation for you supporting ahappyhippymom.com. It is the gift that keeps on giving! In fact, I have been inspired by Netflix to give 12 reasons why I believe Netflix makes the perfect gift for everyone (including yourself) on your holiday shopping list. Check it out!
12 Reasons Why Netflix Makes the Perfect Gift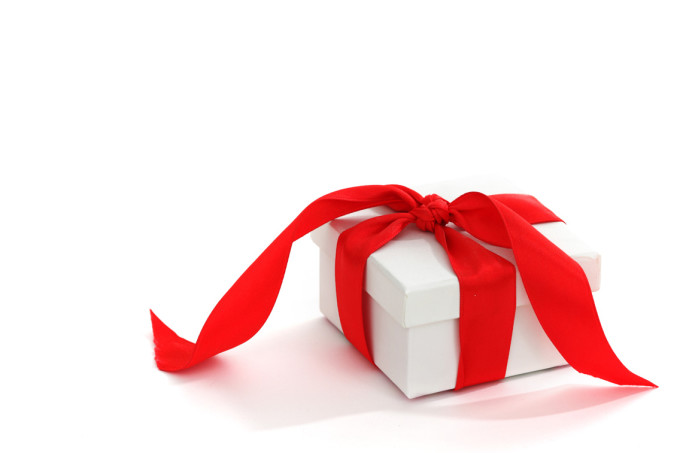 12. There is no standing in line for hours to purchase Netflix! No hair pulling, pushing, screaming or getting out of   your pajamas to purchase the most awesomeness gift on the market!
11. It is the one gift your pain in the a$$ mother in-law won't ask for the register receipt so she can return it.
10. Netflix keeps you company any day of the week when you are in need of a laugh, good cry, or escape from reality.
9. The streaming service contains documentaries for people of all walks of life. Animal lovers, history buffs, and those very special individuals thinking we are being taken over by highly intelligent beings invading the planet to harvest our brains will be inspired.
8. Netflix contains original films you won't find anywhere else! For instance, the Ridiculous 6 premieres on Netflix December 11! The upcoming American Western comedy stars Adam Sandler, Rob Schneider, Luke Wilson, and Taylor Lautner.
7. Netflix has holiday classics like White Christmas to keep mom distracted while you are hitting the spiced egg nog. Dad will also be happy with endless legs in the Radio City Christmas Spectacular featuring the Rockettes.
6. It is the solution to Saturday morning cartoons! Garfield, Johnny Test, The Clone Wars (121 episodes!), Pokemon, and Turbo are just a few that are ready to be streamed while your kiddo enjoys their morning flakes.
5. You can watch Netflix anywhere, including the kitchen and bathroom. Do I need to say more?
4. Netflix keeps the kids busy while in the car or traveling to places hours away. Additionally, it is a good bonding tool to sit down and connect with tweens and teens on family movie night!
3. Android, Apple, Amazon Fire, gaming consoles, DVD, Blu-ray Players, and Smart TVS—Netflix is compatible with most streaming devices. It is also easy to setup! Grandma can do it!
2. You can binge watch your favorite shows like Supernatural, Walking Dead, Kitchen Nightmares, and Jessica Jones. There are even seasons of older classics like MASH, The Munsters, and The Twilight Zone!
1. Netflix offers the best content that can be found with huge box office hits like Home!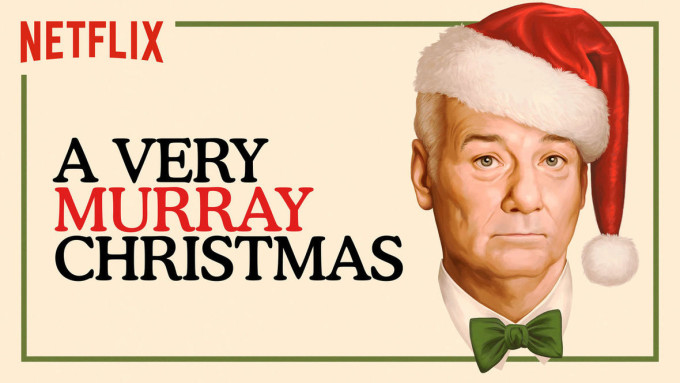 I could probably come up with at least 50 more reasons why Netflix is the perfect gift to give, but I have Christmas Cookies to make. I'm going to watch A Very Murray Christmas on Netflix for a second time while whipping up my cookies. Gotta go cuz Santa Claus Wants Some Lovin!
I'm Dreaming of A… Family Night In
Fire's on, hot cocoa is poured and cozy socks are propped and ready for a night on the couch. These holiday favorites will have you feeling merry and bright, all season long.
The Cat in the Hat Knows A Lot About Christmas
Radio City Christmas Spectacular
And for mom and dad… A Very Murray Christmas
New on Netflix for Kids and Families
The Adventures of Puss in Boots: Season 2 (12/11)
Glitter Force: Season 1 (12/18)
Netflix 6 Month Gift Subscription Giveaway!
Courtesy of Netflix, I will be gifting one of my readers a Netflix 6 Month Gift Subscription for the holidays!
To enter the giveaway, please follow the instructions provided on the Rafflecopter form.  Thank you!
Open To US Residents Only- age 18 + Ends December 15th , at 11:59 pm (eastern time)! Enter Daily!
[field name= iframe]
Product featured on my Holiday Gift Guide!