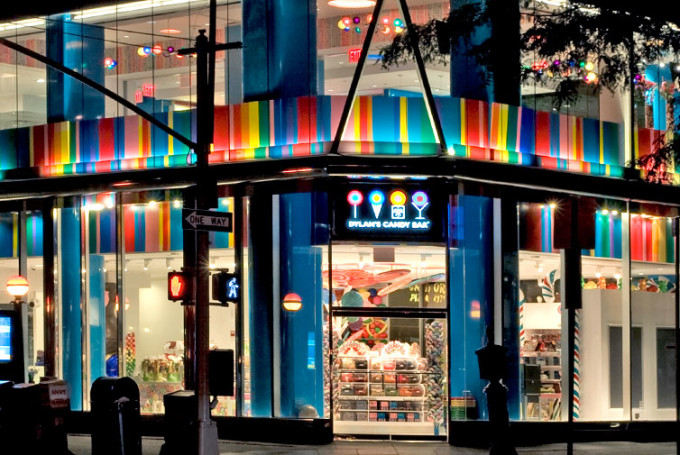 The holidays are finally upon us! Let the sugar rush begin! It is the time of year when indulging and giving the gift of sweets is the proper season etiquette! Seriously, it wouldn't seem much like the holidays without a bite of a confection or two. It 'tis the season to be sweet! With that being said, not all sweets are Santa treat worthy and if you are going to give candy gifts it should be from the world's largest confectionery emporium—Dylan's Candy Bar!
Founded in 2001 by the very beautiful and talented Dylan Lauren (daughter of famous fashion designer Ralph Lauren), Dylan's Candy Bar is the home of over 7,000 candies and candy-related gifts making it the largest iconic candy store in the word. Dylan's aspirations to "merge the worlds of art, fashion and pop culture with candy" has made the modern-day Willy Wonka version candy shop in N.Y.C on the top 10 list of attractions tourists flock to since its door's opened, welcoming over 2.5 million sugar seeking guests per year. What makes it so special? Well just ask one of the 200 celebrities who are Dylan's Candy Bar enthusiast, such as Tom Cruise, David Beckham, or Oprah Winfrey why Dylan's Candy Bar is the euphoria of everlasting sweetness. Perhaps it is the whimsical atmosphere of an oversize lollipop tree, the eye-popping large assortment of rare American nostalgic favorites, or the decadent smells of perfectly crafted confections— there is no place like Dylan's Candy Bar!
Top 5 Favorite Dylan's Candy Bar Christmas Gifts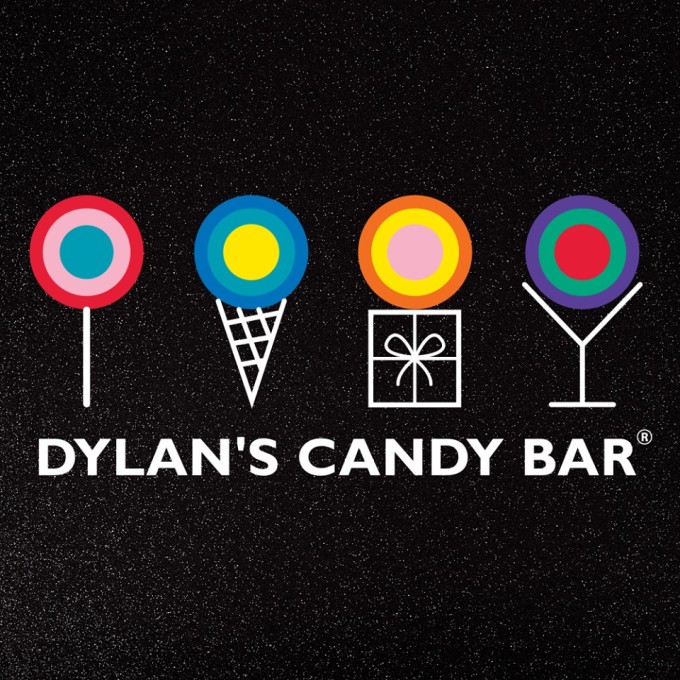 I picked five of my favorite Dylan's Candy Bar offerings to share with you that I believe would WOW the special person on your holiday shopping list. The sweet gifts are unique and just suggestions I think standout from the other enormous yummy selection of goodies. Priced from just $9.50, the gift recommendations will fit into the $75 and below budgets. Check it out!
2015 Holiday Tackle Box ($28)
This tackle box is filled with everything needed to hook the special man you love with sweetness!
Our 2015 Holiday Tackle Box celebrates Christmas to the fullest this year! Red and Green yummies star in this candy assortment featuring Gummy and Chocolate Peanut Butter Santas, Gummy Snowmen, Nonpareil Christmas Pretzels, Sugar Trees and Snowmen & Tree Holiday Corn!
Christmas 10 Piece Petite Sugar Cookies ($12.00)
How cute are these! Decorated to perfection, I just love the look of these 10 adorable holiday themed sugar cookies! They would make the perfect gift for the "Clark Griswold" Christmas fanatic on your list.
'Twas the night before Christmas and all through the house… this 10 piece pack has everything to make your evening complete! Sit these out for Santa and they are sure to be all gone in the morning.
Dylan's Candy Bar "Christmas Morning" Signature Gift Set ($60.00)
A little of this and that to start the morning off with a bit of Dylan's Candy Bar holiday magic! Plus, once the treats are all gone, the Dylan's Candy Bar Warm & Cozy Mug can be enjoyed year after year.
A taste of the Holidays has never been so delicious! This collection features all the Holiday cheer & tastes they crave! Spread cheer this year with our Christmas Morning gift set
Our "Christmas Morning" gift set includes the following treats:
1 – Dylan's Candy Bar Hot Chocolate & Marshmallows Christmas Bar – 2 Oz
1 – Dylan's Candy Bar Milk Chocolate & Cinnamon Bun Christmas Bar – 2 Oz
1 – Dylan's Candy Bar Milk & Cookies Christmas Bar – 2 Oz
1 – Christmas 10 Piece Petite Sugar Cookies
1 – Dylan's Candy Bar Milk Chocolate Christmas S'mores
1 – Dylan's Candy Bar Santa Face Cookie
1 – Dylan's Candy Bar Peppermint Christmas Hot Chocolate Packet
2 – Dylan's Candy Bar Cherry Pinwheel Christmas Pop
2 – Dylan's Candy Bar Cherry Round Up Christmas Pop
1 – Dylan's Candy Bar Warm & Cozy Mug – Turquoise
Dylan's Candy Bar Signature Christmas Kiddie Cup $9.50
This 7oz cup of sugary goodness is great for popping open and sharing with a friend on a winter wonderland of lights walk or for buttering up the Grinch at the office party. There is lots to go around and filled to the brim with chocolate Santa's, gingerbread taffy, and more!
Our 2015 Christmas Kiddie Cup is filled with Holiday-inspired candy a-plenty—pop it open open for Milk Crisp Santas, Gingerbread Taffy, Holiday Dum Dums, and Holiday Haribo Gummy Bears! A gift sure to wow a more than cup-ple of friends… and taste buds, too!
Dylan's Candy Bar Christmas Santa Gift Basket $75.00
Okay, I totally want this! Who wouldn't want a drum basket filled with delicious goodies, including a 3D Christmas Tree Cookie and a light-up lollipop?
"Santa Baby," slip this basket under the tree! How sweet is this assortment of Sour Patch®, Bubble Tape® and even a light-up lollipop along with our signature Kiddie Cup, 3D Christmas Tree Cookie and more fun? Yum!
Dylan's Candy Bar Candy Themed Gifts & Locations
Dylan's Candy Bar offers a large selection of unique candy themed products, including cosmetics, apparel, pet products, stationary, pillows, toys, personalized gifts, and more! Currently, you can visit the iconic candy shop at their flagship New York City location on the Upper East Side. Other locations include East Hampton, Los Angeles, and Miami Beach.
Stay Connected
Visit the Dylan's Candy Bar Online Shop
Like Dylan's Candy Bar on Facebook
Follow Dylan's Candy Bar on Twitter
*Photos credited to Dylan's Candy Bar.