Which shows are on your Netflix shelfie list? What's a shelfie? It's a show that has sat on your digital shelf unwatched, because you haven't had time to watch it or you are just waiting for the picture-perfect time to grab it. Well pop some corn, grab your blankie, and hug your plushy! I am going to share which top 3 Netflix shelfies are on my list and getting ready to binge watch!
In my opinion, October is the best month ever! It is full of eye-popping color, has the best weather temperature (not too hot or cold) packed with yummy pumpkin treats, and is the time for spooky spine chilling stories to entertain during the darkest hours.   Not to mention, it is the time when all the greatest shows return!   Taking all that into consideration, I think these are the HOTTEST shows to watch on Netflix and catch up on before the season premieres these next few weeks! From an apocalyptic world overrun by zombies, to hunting down nasty demons, to the uprising of Batman—these shows are ready to be plucked off my Netflix shelfie list.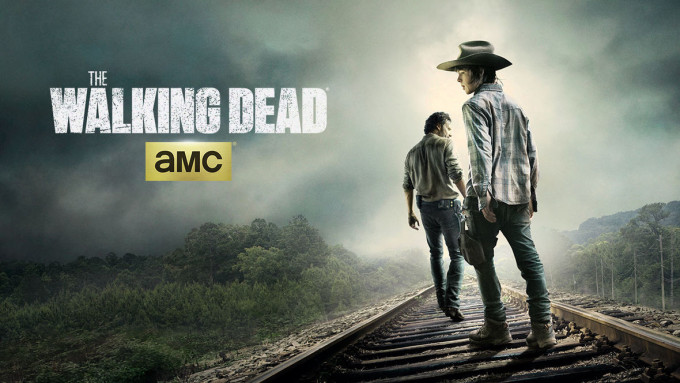 "Waking up in an empty hospital after weeks in a coma, County Sheriff Rick Grimes (Andrew Lincoln) finds himself utterly alone. The world as he knows it is gone, ravaged by a zombie epidemic. The Walking Dead tells the story of the weeks and months that follow after the apocalypse. Based on Robert Kirkman's hugely successful and popular comic book series, AMC's The Walking Dead is an epic, edge-of-your-seat drama where personal struggles are magnified against a backdrop of moment-to-moment survival. A survivalist story at its core, the series explores how the living are changed by the overwhelming realization that those who survive can be far more dangerous than the mindless walkers roaming the earth. They themselves have become the walking dead."
Netflix has 4 complete seasons of the Walking Dead to stream. Season 5 has not been added as of yet, thus you will have to find another source for the latest season before Season 6 of The Walking Dead premieres on AMC October 11th.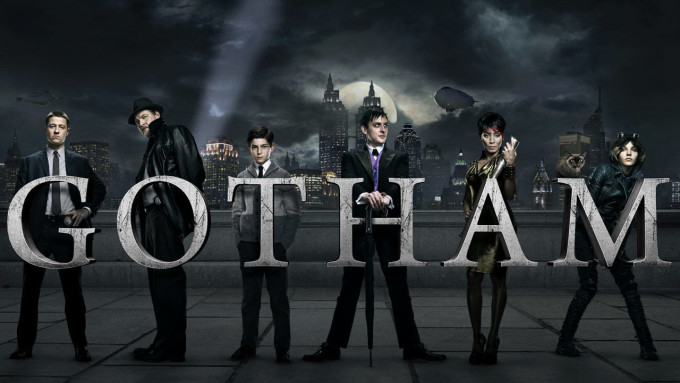 "Long before he was commissioner, rookie cop James Gordon takes on Gotham City crime and corruption to avenge the murder of Bruce Wayne's parents."
Netflix has complete season 1 for your viewing. Season 2 premieres on Fox September 21st.
"Siblings Dean and Sam crisscross the country, investigating paranormal activity and picking fights with demons, ghosts and monsters."
Ladies this show is filled with spookie tales mixed with some serious eye-candy! Supernatural stars Jared Padalecki (Sam), Jensen Ackles (Dean) and Jeffery Dean Morgan (John). Netflix has 9 complete seasons ready to binge watch! I just got through season 1 and LOVE this show. It is not for the squeamish, since there is some blood, violence, and other heart pounding content!
Season 11 of Supernatural premieres Wednesday, October 7 at 9/8c on The CW!
Pizza Popcorn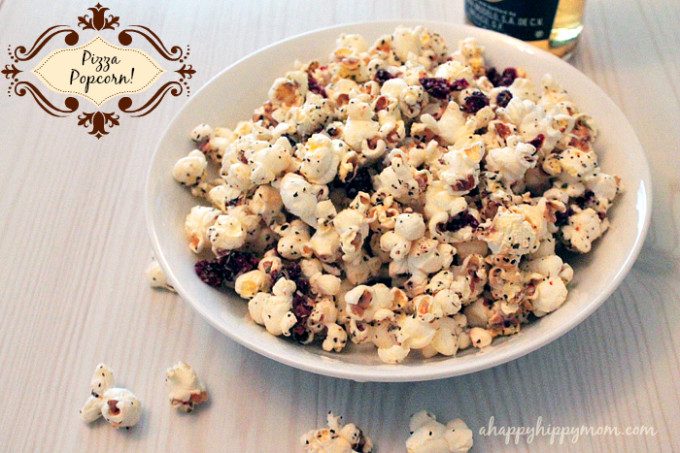 Andrea Lynn shared her recipe for Pizza Popcorn back in May 2014 and ever since I made a batch…I have been hooked! It's a mix of chopped sundried tomatoes, grated Parmesan cheese, melted butter, oregano, basil and garlic powder over freshly popped corn. It's absolutely delicious! Make a bowl and curl up with your favorite Netflix shelfie!
What are your top 3 Netflix shelfies?