Cuba is one of the Caribbean's number one beach destinations, as it offers a stunning mixture of pristine surf and sand along with some of the region's most authentic cultural sites and quaint colonial towns. Whether you're headed to Cuba to simply relax on a beach with your favorite cocktail in hand or are after a mix of serene tranquility and thrilling adventure, there is no doubt that you will be spending some time along some of the country's epic beaches. To choose the beach that fits you, here are a few of Cuba's best.
1. Playa Ancon
Playa Ancon has often been named the most pristine beach on the south coast of Cuba, and while this smaller and more remote beach may not have all the luxuries and amenities of some of the giants on the northern coast, its large sense of seclusion and its proximity to the colonial town of Trinidad, one of the Caribbean's greatest towns, make it a must-visit.
2. Varadero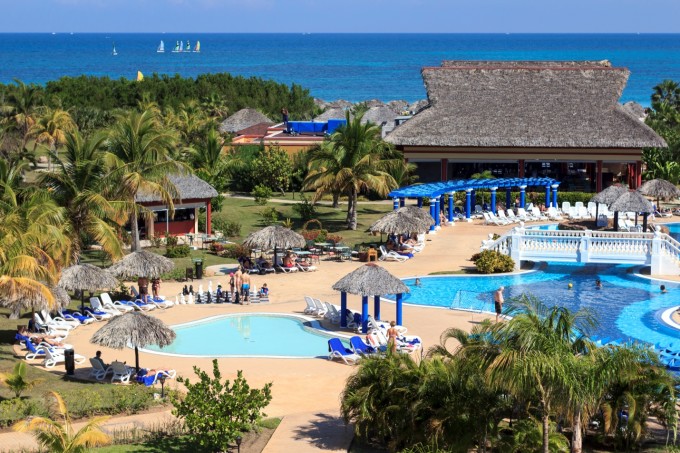 The 20km long Hicacos Peninsula is one long blonde stretch of sand backed by Cuba's best resorts. For anyone in need of the ultimate form of relaxation, then there is nowhere better. The amenities are the absolute best and the sand and surf exquisite. If you're not inclined to do the all-inclusive style holiday and happen to be traveling through the region, consider stopping into Varadero town for a brief rejuvenating stay at one of the local casas.
3. Playa Sirena
Playa Sirena is the largest of the beaches on Cayo Largo, and his home to 2km worth of soft white sand. Most visitors will arrive by boat from Varadero or Havana, and will quickly fall for this more secluded and tranquil spot just off the main island's northern coast. There are plenty of fun water activities, from boating to snorkeling, along with a great beach-bar and restaurant.
4. Playa Jibacoa
For those who are after something a little more local, Playa Jibacoa is one of the main holiday spots for Cubans, and features a mix of hotels as well as cheaper accommodation like bungalows. There are a number of small and beautiful beaches that dot this coastline, which is also home to a limestone bluff that is a perfect place to hike for a picnic.
5. Playa Caletones
Head to the quaint and picturesque Playa Caletones, 17km west of Gibara, by bike, taxi, or hired car, but however you get here you're in for a treat. This out-of-the-way gem is home to a beautiful white sand beach and azure waters, and the local area also features a number of fresh water pools and caves for exploring. Be sure to make a stop at Restaurante La Esparanza for some of Cuba's best seafood.
Whatever your vacation style or preference, a trip to Cuba is bound to provide you with a plethora of great memories.
Images by JavierPsilocybin and Dylon87 used under Creative Commons License.