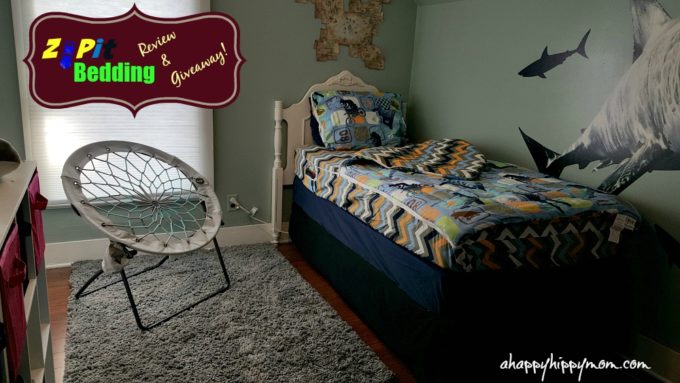 Disclosure: "The Zipit Bedding®, information, and giveaway have been provided by Ontel."
What child do you know who likes to make their bed? I do not know a one! In fact, I do not know many adults who like to! It is just something we know we should do from an early age and gives the bedroom a taken care of –overall neat appearance. In my opinion, if the bed is not made it doesn't matter how clean the rest of the room is, because the messy bed makes the entire area look untidy. Some parents don't find the significance of making their children fix the bed, but I believe it gives a child a sense of accomplishment and a form of discipline on taking good care of their items. What do you think?
With the hectic back-to-school mornings sometimes (most times in my home) making the bed takes a second place to other getting ready for the day activities. Personally, I just don't have the time or energy to argue with my kids on the reasons they need to make the bed. I have more pressing events at hand like getting my son up and going to be able to get prepared for the educational day ahead. The beds are normally made by me during the latter part of the morning once everyone is prepared for the day. However, I recently was introduced to a product known as Zipit Bedding that lets kids easily and quickly make their own beds and takes the hassle out of the hectic back-to-school bed making routine! No more arguing or pleading about why to make the bed, because Zipit Bedding is the all-in-one bedding solution to the rescue!
[field name= iframe]
Zipit Bedding Features:
The sleeping bag-like bedding fits perfectly over the mattress , leaving beds tidy and made in the blink of an eye

It folds down like a sleeping bag and zips up to keep kids warm, tucked in and comfy all night long with no kicked-off covers

It has a built-in zippered side pockets for storing items like a cell phone, flashlight, or diary

Zipit Bedding comes with reversible patterns that make it a snap to change up the look!

Is machine washable

My son received the Zipit Bedding Extreme Sports (twin $59.99) for his room. The comforter is super soft and comes with an attached fitted sheet for easy making and washing. No more separate bulky comforter and sheets to wash! It is just one simple bedding piece to throw in the washer and place on the bed. No tucking or time consuming folding corners needed! Zipit Bedding acts like a cozy sleeping bag that fits on a bed in seconds and zips up to snuggle your kid in. Additionally, the fitted sheet contains zippered pockets on each side for storing favorite items like a flashlight, stuffed animal or in my son's case—his Nintendo DS. He can make his bed all on his own in a flash and be on his way for the day! Of course he loves it since it's incredibly snugly, fun, holds his favorite stuff, and avoids the mom nagging of having to make his bed! The product really is ingenious!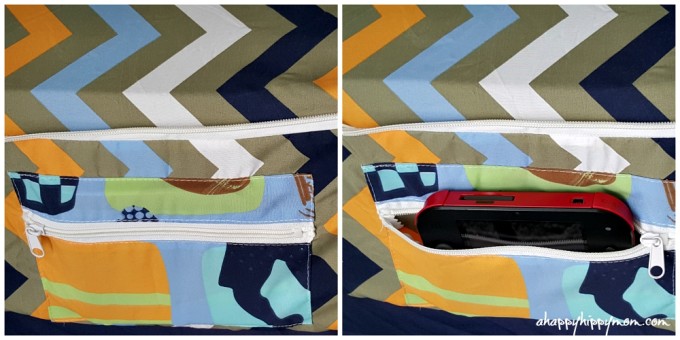 Zipit Bedding is also ideal for teens and college students. In addition to fitting standard beds, Zipit Bedding is perfect for traveling and sleepaway camps. The product is great for hard-to-make bunk beds, trundle beds, air mattresses and more! It comes in several different fun patterns, is reversible, and comes with a FREE BONUS matching Zippered Pillowcase! Full/Queen size Zipit Bedding sets ($79.99) include a Comforter, Fitted Sheet and TWO FREE BONUS Zippered Pillowcases. There are even very cool Deluxe Sets that glow in the dark available!
Buy It
Zipit Bedding is the perfect gift for kids ages 3+ and teens who dislike making their bed. It is available for purchase online at zipitbedding.com and Amazon.com.
Stay Connected
Zipit Bedding Comforter Giveaway (Twin)
Courtesy of our friends at Zipit Bedding, a lucky reader is going to receive a Zipit Bedding Twin Comforter for a boy or girl in the patterns of the Extreme Sports Set or Rock Princess Set!
To enter the giveaway, please follow the instructions provided on the Rafflecopter form. Any comments are welcomed below, but won't count towards the giveaway. Only entries using the Rafflecopter form will be eligible for prize. Thank you!
Open To US Residents Only- age 18 + Ends September 30th , at 11:59 pm (eastern time)! Enter Daily!
[field name= iframe1]