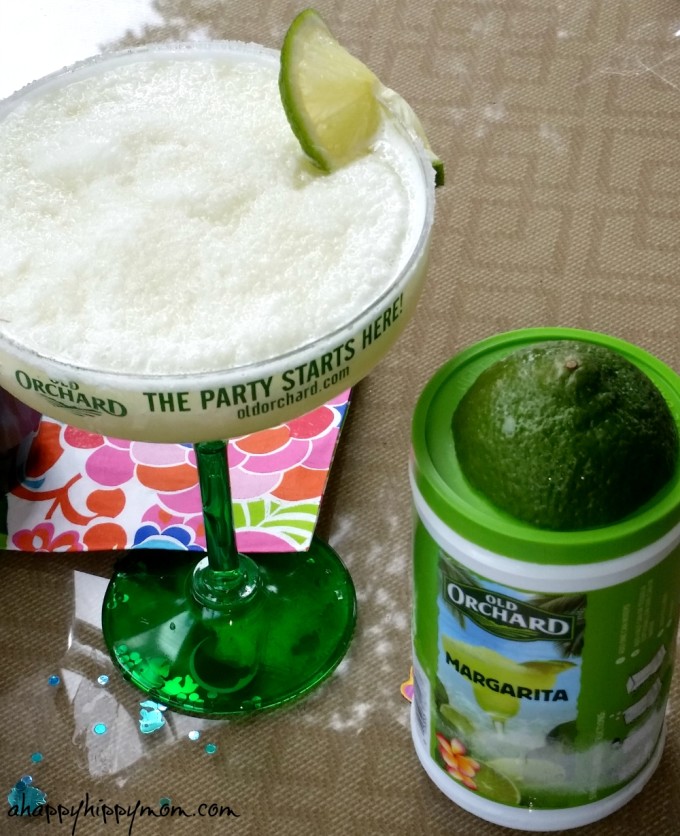 Disclosure:  Hamilton Beach and Old Orchard provided me with product to facilitate this post.  The words and opinions expressed in this review are strictly of my own.
When summer turns up the blistering heat an icy drink is a wonderful cool-me-down treat!   Nothing is more refreshing and satisfying than sipping a frozen beverage on a hot summery day. On the other hand, I am all about keeping things simple– yet delicious—and most importantly INEXPENSIVE in the kitchen! Frozen drinks can be a multi-step time consuming task when made from scratch and a messy ordeal if you don't have the correct summer kitchen essentials. But with the Old Orchard Frozen Mixers and Hamilton Beach WaveAction Blender preparing a refreshing drink is convenient, affordable, and a breeze!   You can spend more time outside enjoying summer's beauty and less time in the kitchen!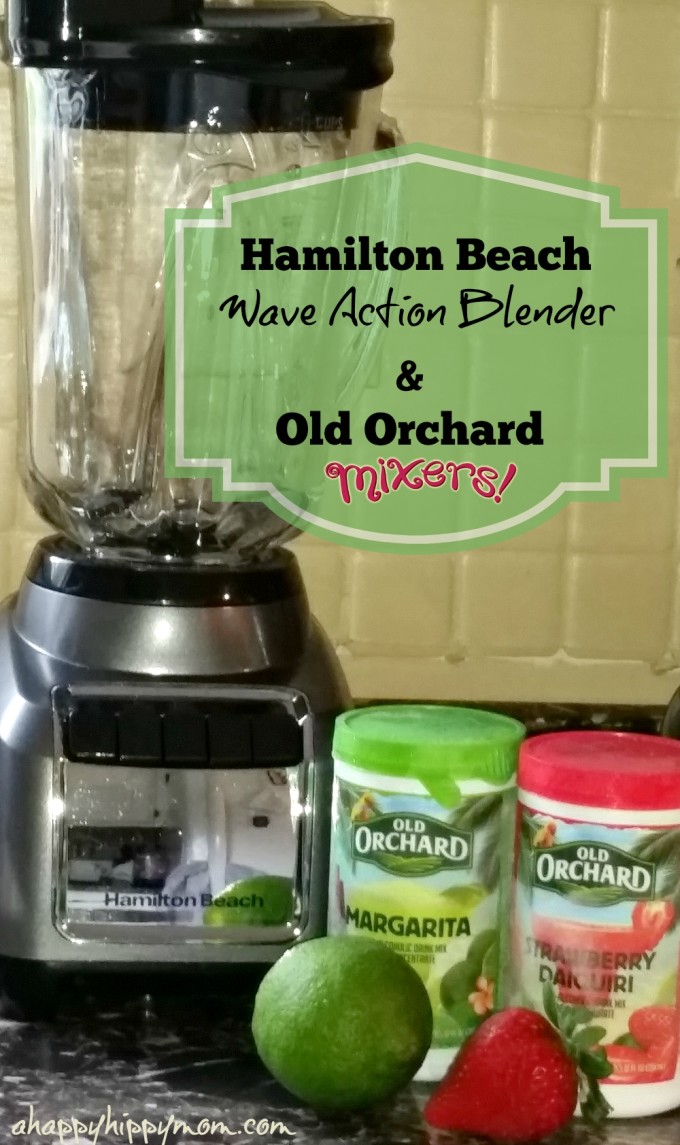 Hamilton Beach WaveAction Blender (Model 53514)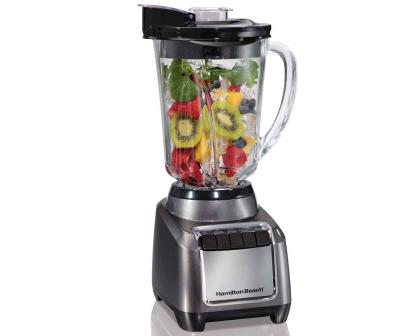 I was sent the Hamilton Beach WaveAction Blender for review and I have to say I am very happy with its performance. For an affordable blender under the price of $40, the powerful small appliance is durable and works like a charm.
Nothing is more disappointing than trying to drink a beverage that has large chunks of food and ice floating in it! Don't you agree? Average blenders spin contents around the walls of the jar, leaving chunks behind. The Hamilton Beach WaveAction Blender 700W peak power motor and wave action system forces the food down into the blades for smoother results. It easily makes icy drinks, smoothies or shakes, and it's also great for preparing soups, sauces, or salsa. The blender helps cuts the time down in the kitchen when used correctly.
4 Function Buttons
The blender comes with four function buttons to easily decide which one should be used for your blending task including:
Mix-Milkshake,EasyClean
Puree-Smoothie, Icy Drink
Pulse-Dice,Chop-Salsa
Pulse-Grind, Crush Ice
Features
Other features include a 48 oz dishwasher safe glass jar, lid with an easy to pour spout and filler cap, stir spoon for thicker mixtures and a very generous 3 year warranty. Plastic parts are said to be BPA free for food zones too! All for the suggested price of $34.99!
Cleaning
Cleaning the blender takes a bit more time even though the parts are dishwasher safe. You still have to unscrew the blade and remove it for thorough cleaning. The lid and collar hold food remnants in the crevices and really need to be washed by hand. Actually, I recommend skipping the dishwasher completely and just wash the jar, blade, collar, lid, and spoon the old fashion way in hot, soapy water. The manufacturer states the SANI dishwasher setting could damage the product do to the extreme temperature. Washing the product by hand might take a few minutes more, but it probably will extend the life of the parts in the long run.
Performance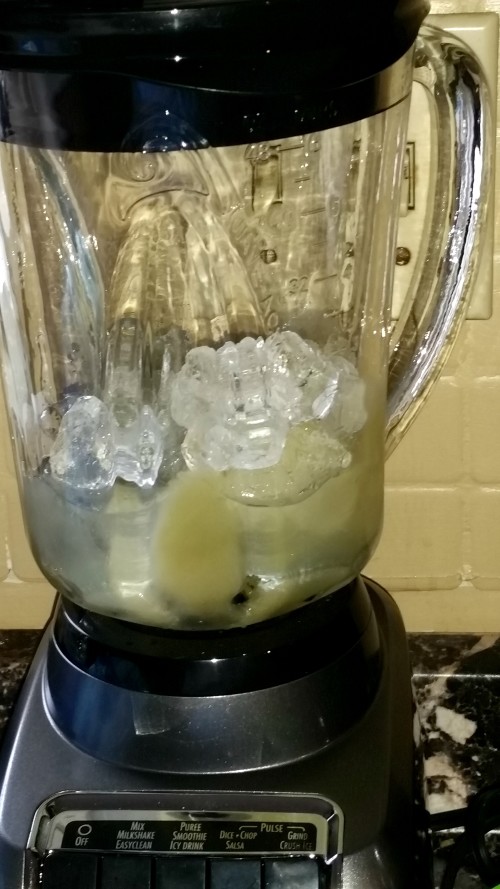 Most failed attempts are the result of not having the correct liquid to solid ratio or using/over using the wrong function button for the task. For instance, for preparing the salsa and getting chunks instead of a spicy tomato smoothie—don't over blend! Just pulse the ingredients together a few times and use the spoon to scrape the sides down between each press of the button.   As for icy drinks, pulse about five times initially and then blend on the PUREE/ICY DRINK setting for a little under a minute. For the price, performance, and 3 year guarantee warranty—the blender is a great buy and does the trick!
Attractive!
The Hamilton Beach WaveAction Blender looks great on the counter! The glass jar, gray base, and stainless steel looking control panel with black accents make the blender look like an expensive addition to the kitchen. It looks much better than the plastic jar blenders at a fraction of the cost.
Stay Connected
Visit the Hamilton Beach website
Like the Hamilton Beach Facebook page
Follow Hamilton Beach on Twitter
Discover Hamilton Beach on Pinterest
Buy It
[field name= iframe1]
Old Orchard Frozen Mixers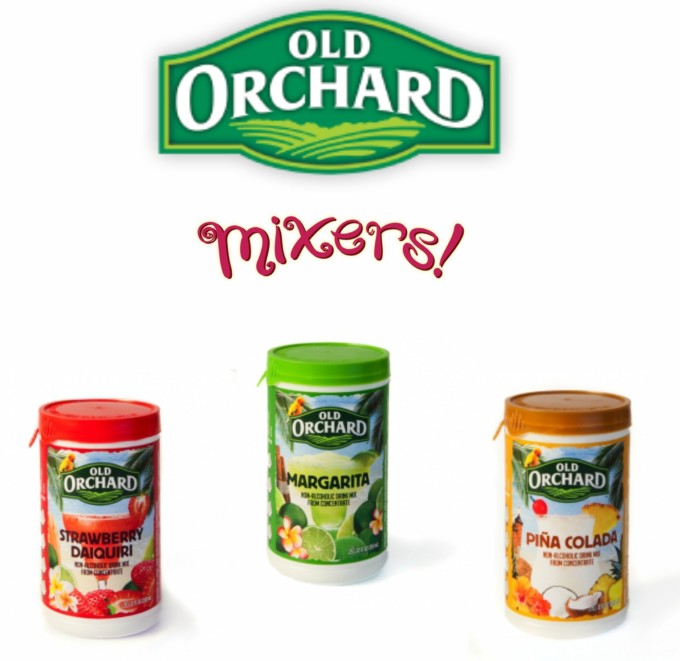 Old Orchard recently introduced delicious frozen drink mixers to its existing line of frozen beverages.   The new blend-and-serve products come in three yummy varieties including, Margarita, Piña Colada and Strawberry Daiquiri. What I LOVE about these mixers are the can be made with or without alcohol making them extremely versatile and a summer party staple everyone is able to enjoy! Each 12-ounce plastic container makes up to six, eight-ounce servings. The microwavable plastic container (I don't microwave any plastic, but…) cuts the thaw time normally needed for other varieties on the market and makes the product a tasty, convenient addition to your summer gathering beverage menu.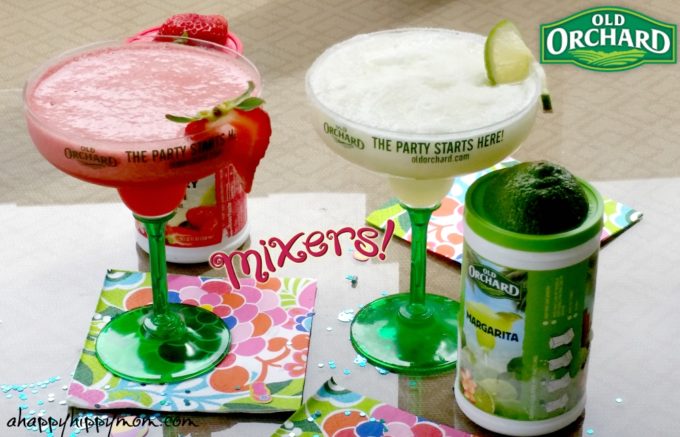 Old Orchard Frozen Mixers debut at Walmart and other fine retailers nationwide this month, and are available in the frozen juice aisle. However, my local Walmart was completely out of the Piña Colada, so I have not been able to try that flavor. The Margarita and Strawberry Daiquiri are fantastic though and I'm looking forward to trying the Piña Colada mixer as soon as I am able to find it! My whole family really liked them and the cold, fruity beverages are definitely a crowd pleaser!  I made them without the alcohol, but plan on throwing in half a can of rum or tequila the next time I make them for an extra special treat. Each serving is 120 calories using water, thus unless you want to blow your daily calorie budget—sticking to one drink is a good idea. All three flavors are made with real fruit juice and I found the two I tried extremely refreshing! Give them a try for a stress free icy beverage! PLUS, the only have a suggested retail price of $1.98 each making them very affordable!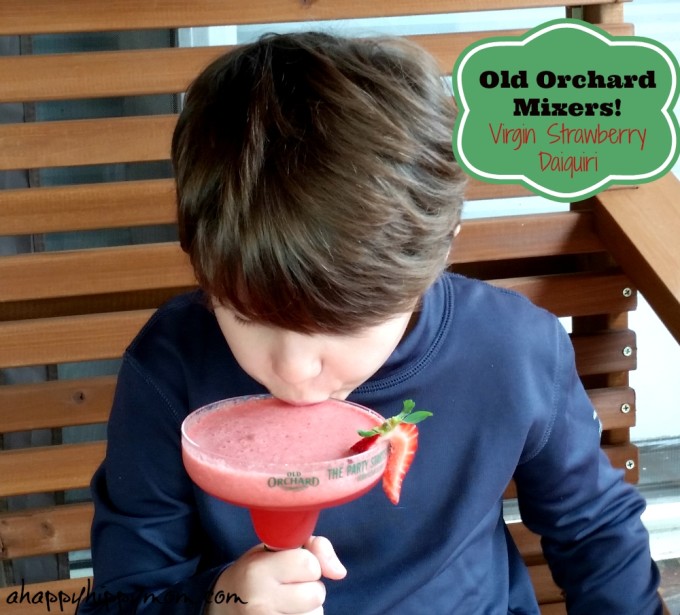 *The frozen drink mixers are the latest addition to Old Orchard's existing line of frozen beverages that includes fruit juices, iced coffee, frozen lemonade and sweet tea varieties.
*To learn more about how to spice up your next summer party with the new frozen drinks mixers and other DIY party tips from Amy Bragagnini, MS, RD, SCO visit: http://bit.ly/1Vr4yfz
For more information on Old Orchard Brands frozen drink mixers and where they are sold, please visit www.oldorchard.com. To receive the latest news and coupon offers, visit Old Orchard on Facebook and Twitter.
About Old Orchard Brands
Established in 1985, Sparta, Michigan-based Old Orchard Brands is one of the fastest-growing fruit juice brands in the United States. The company offers consumers 40 frozen concentrate flavors and 60 bottled varieties in a range of 100 percent fruit juices and blends, premium and organic juices, fruit juice cocktails and low-sugar fruit juice cocktails. In addition, Old Orchard offers a number of non-juice items including iced coffee and tea beverages from concentrate. The company is known for its innovative and value-added products that target the needs of today's health conscious consumers. For more about Old Orchard, visit www.oldorchard.com.
Hamilton Beach WaveAction Blender and Old Orchard Mixers Giveaway!
Courtesy of Hamilton Beach and Old Orchard, one lucky reader is going to receive a Hamilton Beach WaveAction Blender and 3 free product coupons redeemable for any Old Orchard frozen concentrate including and Mixer flavor!
To enter the giveaway, please follow the instructions provided on the Rafflecopter form. Any comments are welcomed below, but won't count towards the giveaway. Only entries using the Rafflecopter form will be eligible for prize. Thank you!
Open To US Residents Only- age 18 + Ends August 15th , at 11:59 pm (eastern time)! Enter Daily!
[field name= iframe]