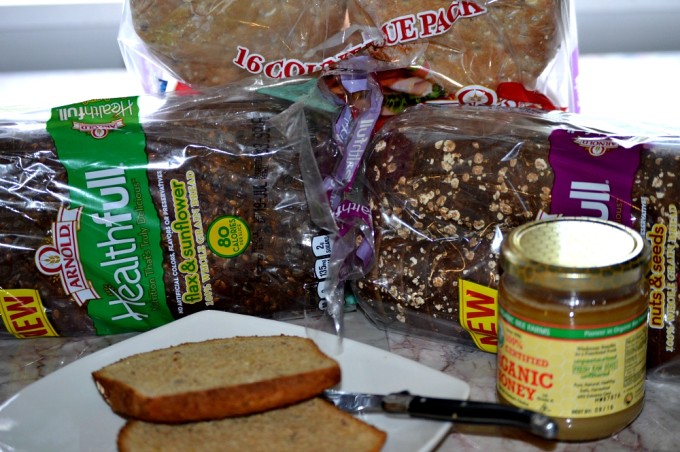 "The coupons for product redemption, information, and gift card have been provided by Arnold® Bread so that I could try the product and share my thoughts and information about Arnold. The opinions expressed in this post are my own and do not reflect the opinions of Arnold Bread."
The key to any delicious sandwich begins with choosing the perfect bread. If the bread is too soggy, hard, or flimsy it won't matter what you layer between it. Building a good sandwich starts at the foundation and in our home that means Arnold's Bread. From a simple peanut butter sandwich to a triple decker delight garnished with mouth-watering ingredients, Arnold's whole grain bread makes it just taste better and hearty!
Last year, Arnold fans put their aprons on and showed no boundaries when it came to dreaming up delicious sandwich combinations in the "American's Better Sandwich Contest." The contest was such a huge success that Arnold Bread decided to do it again this year! The sandwich master who submits the winning recipe will walk away with a massive $25,000 prize! Here is more about the contest and how to enter.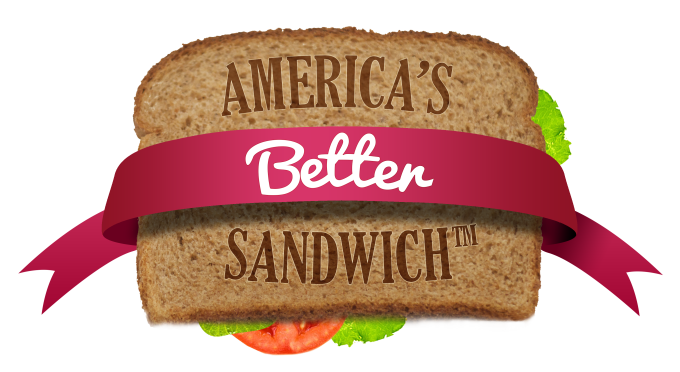 About the "America's Better Sandwich" Contest:
Arnold® Bread is excited to launch the second annual "America's Better Sandwich" Contest! The sandwich architect whose filling matches the goodness of Arnold® Bread will win a grand prize of $25,000.

Before entering an original better sandwich, entrants should make sure their recipes include any of the Arnold® Whole Grain Sliced Breads, including the new Healthfull® bread varieties, or any of the Arnold® Sandwich Thins® Rolls varieties.

This year's contest includes five (5) exciting sandwich categories including:
"Creative Classics" (nutritious spins on sandwich creations that have stood the test of time, such as grandma's club sandwich, BLT or other old-time favorites)
"Fueling Good" (these sandwiches should incorporate ingredients that help boost your energy such as healthful fats, protein, fiber and iron)
"Open-Face Artistry" (sandwiches are works of art for the world to see, and these snacks and meals announce their ingredients—like sharp cheddar or tasty tuna— sans second slice, highlighting bold colors and textures)
"Breakfast in Bread" (these sandwiches, featuring nutritious breakfast favorites like eggs and yogurt, invoke images of cozy mornings in bed or boisterous brunches with friends)
"Love, Healthfully" (celebrate our new Healthfull® Breads with innovative recipes that play off nuanced, foodie-approved ingredients like honey, flax and sunflower seeds)
The recipe in each sandwich category with the highest score will receive a $5,000 category prize.

Entries will be accepted June 15th – August 23rd, online consumer voting will take place September 21st – October 18th, and the winners will be announced on National Sandwich Day- November 3rd.

Arnold® bread will donate one loaf of bread (up to 100,000 loaves) to Feeding America for each valid entry submission during the entry period and vote received during the online voting phase of the 2015 "America's Better Sandwich" Contest.
Breakfast in Bread Creation!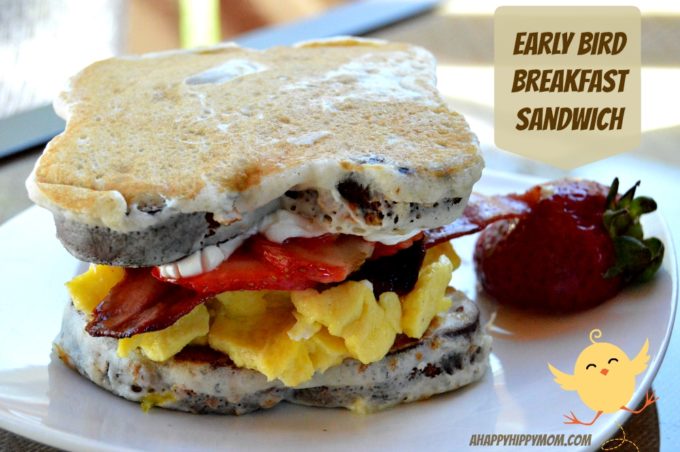 Last year I entered the contest with my killer "Creamy Chicken Salad with Grilled Apples Sandwich Recipe" and did not win. Sigh…I thought it was a winner! I was close with the idea of switching out the mayo for yogurt, but someone else took the prize. However, I am not giving up and trying my luck again to win the $25,000!
This year I am taking a whole new approach and dreaming up a breakfast sandwich loaded with an explosion of flavor. Breakfast is all about starting your day with something yummy that gives you a quick kick of energy and sends you off feeling satisfied until lunch. Personally, my favorite Arnold Bread is the newly launched Arnold Healthfull Nuts & Seeds bread which is loaded with whole grain goodness! With that in mind, I came up with a "Breakfast in Bread" combo using Arnold Healthful bread to satisfy the hungry bear in our home.  I want to send him out the door being able to concentrate better and easily perform his demanding job.  Hubby works 10 hour shifts and needs a hearty to go breakfast to get him through the day.
If you decide to try and make the Early Bird Breakfast Sandwich, the trick is to toast the bread first before dipping it so it is able to standup to the pancake batter without becoming too soft.  The results are scrumptious! My husband actually said the breakfast sandwich creation was the best sandwich I have ever made. Coming from him…that was a HUGE compliment! I almost passed out from the shock!
This is my sandwich creation…
Early Bird Breakfast Sandwich Recipe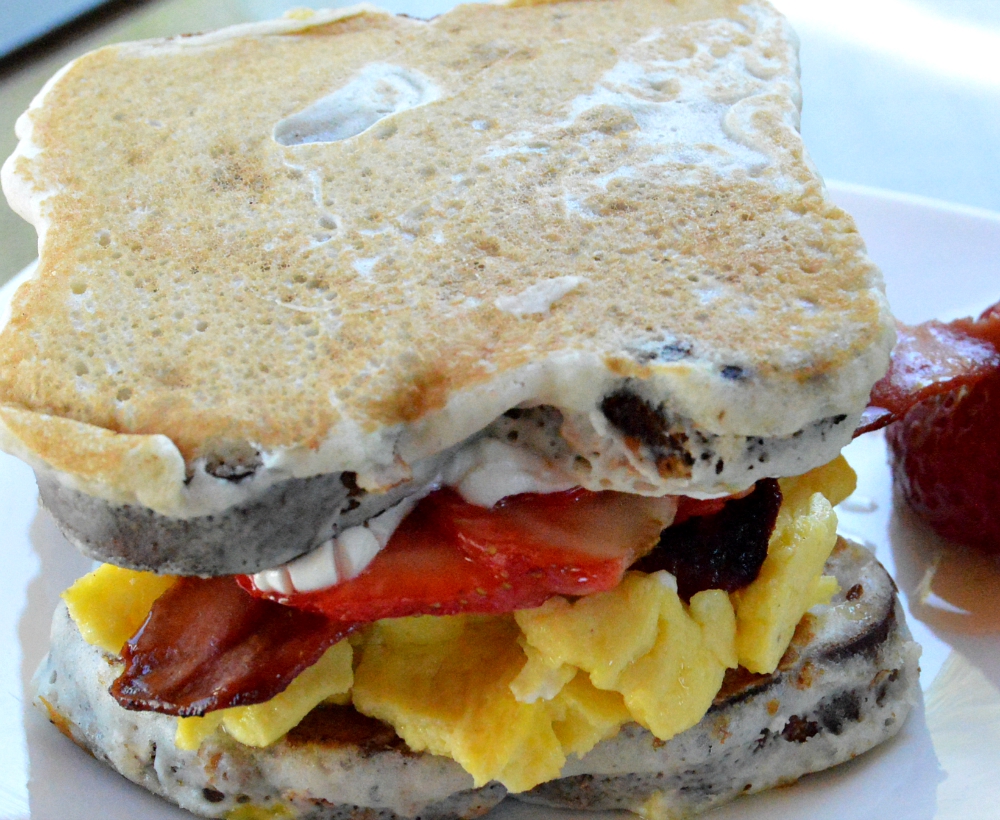 Recipe type:
Breakfast Sandwich
Ingredients
2 slices of Arnold Healthfull Nuts & Seeds bread, toasted
1 cup pancake mix, prepared
2 eggs ( I use E.B. eggs)
1 tablespoons whole milk
1 pinch salt
1 dash of freshly ground pepper
1 tablespoon unsalted butter
1 tablespoon reduced-fat cream cheese
2 strawberries, thinly sliced
Drizzle of organic honey
2 slices turkey bacon, cooked
Directions
Whisk the eggs, salt, black pepper and 2 tablespoons whole milk together until light and foamy. Add 1 tablespoon unsalted butter to large skillet and put it over high heat. Once butter is melted and begins to bubble, pour in the eggs. Scramble until fully cooked. Remove from pan and set aside.
Dip one slice of toasted bread at a time in the batter until it is completely covered. In non-stick skillet, cook dipped bread until brown on one side. Then, flip and brown the other side. Bread will be done when the edges look dry much like pancakes do.


Spread one-slice of pancake bread with cream cheese. On the other slice, top with scrambled eggs, turkey bacon, and strawberry slices. Drizzle with honey. Cover with the cream cheese slice of bread ENJOY!
 Information about Arnold products:

All of Arnold® Whole Grain Sliced Breads and Arnold® Sandwich Thins® Rolls contain/are:

o   3 to 4 grams of fiber per slice or thin

o   Zero grams of Trans Fat

o   No High Fructose Corn Syrup

o   Cholesterol free

The newly launched Arnold® Healthfull® bread varieties contain/are:

o   Made with 100% whole grains

o   Good source of fiber

o   80 calories per serving

o   No High Fructose Corn Syrup

o   Heart healthy

o   Zero grams of Trans Fat

Health authorities recommend munching on 25-38 grams of fiber and 48 grams of whole grains per day, much of which may come from whole grain products like Arnold® Whole Grain Sliced Breads or Arnold® Sandwich Thins® Rolls varieties.

If you're not sure of how many grams of whole grains you are getting, look for the Whole Grain Stamp found on all of Arnold® Whole Grain Sliced Breads and Arnold® Sandwich Thins® Rolls.

*Availability: Arnold® bread is available across the Eastern U.S. and can be found in the Midwestern U.S. as Brownberry® bread and in the Western U.S. as Oroweat® bread
Stay Connected With Arnold Bread
Arnold® Bread website: http://bit.ly/1xF3skw
Arnold® Bread Facebook page: http://on.fb.me/1hMBezz
Arnold® Bread "America's Better Sandwich Contest: http://www.americasbettersandwich.com
Arnold Bread Prize Pack Giveaway!
Courtesy of Arnold Bread, a lucky reader will receive a prize pack including:
$25 Visa gift card
One coupon, valid for $5.00 off the purchase of any Arnold® Whole Grain Sliced Bread of choice
One coupon, valid for $5.00 off the purchase of any Arnold® Sandwich Thins® Rolls of choice
One coupon, valid for $5.00 off the purchase of any Arnold® Healthfull® Bread of choice
To enter the giveaway, please follow the instructions provided on the Rafflecopter form. Any comments are welcomed below, but won't count towards the giveaway. Only entries using the Rafflecopter form will be eligible for prize. Thank you!
Open To US Residents Only- age 18 + Ends August 1st, at 11:59 pm (eastern time)! Enter Daily!
[field name= iframe]