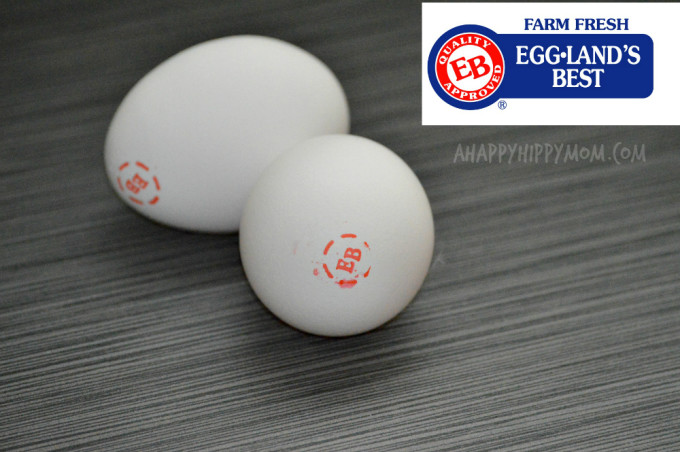 Disclosure: The Eggland's Best information, coupons, gift card, and additional gift pack have been provided by Eggland's Best.
I am super egg-static to help spread the news that Eggland's Best has just launched their next "Chief Egg Officer" (CEO) contest! The company is in search for someone passionate about EB eggs and the nutritional benefits they bring to the table! So, if you are an egg fanatic and think you have what it takes to shine as an egg master this is your opportunity to enter for the chance to be crowned this year's "Chief Egg Officer!" As the acting CEO you will receive $5,000 cash, a year supply of Eggland's Best eggs, and a nutrition consultation with Tammy Lakatos Shames and Lyssie Lakatos (The Nutrition Twins)! Two runners-up will receive $500 cash and a year supply of Eggland's Best eggs. Visit the Eggland's Best website from March 3rd to May 24th, to fill out a submission on why you think you would make a great "Chief Egg Officer."  Voting will take place between July 7th and August 2nd, and the winner will be announced on August 4th!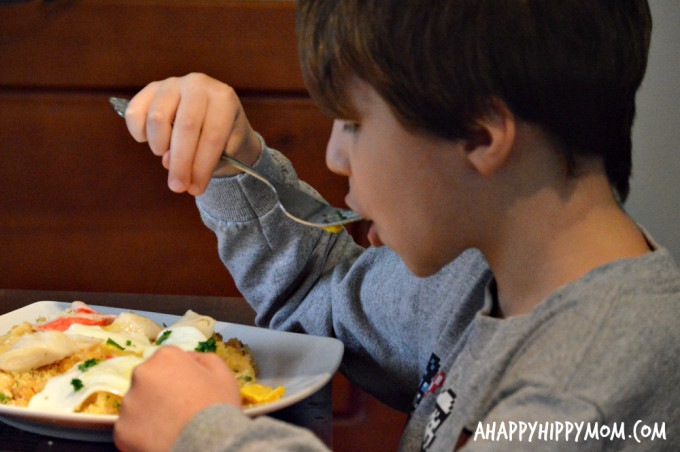 I want to be the next Eggland's Best "Chief Egg Officer!" I ALWAYS have EB Eggs stocked in my refrigerator and not afraid to use them! Scramble, poach, boil, fry, bake, or whip them, EB eggs are my go-to for a deliciously simple meal or dessert! Not only do they taste incredibly fresh and are the glue to most recipes, but Eggland's Best Eggs contain four times more vitamin D, double the omega-3s, and ten times more vitamin E than ordinary eggs. No matter how I serve them, EB eggs are my quick way of adding a bit of heart healthy and bone strengthening nutrition to my family's diet. Plus, just about any meal can be vamped up with protein by topping it with an EB egg. For instance, homemade mac and cheese goes from ordinary to egg-stordinary by serving it with a tasty sunny-side up egg that when cut spills its scrumptiously rich yolk throughout. It intensifies the taste of the cheese and gives a warm comfort feel to the dish. I know how to go from a simple to gourmet meal in minutes with Eggland's Best Eggs. Check out my Egg-strodinary Crabby Mac and Cheese recipe below for a delectable spin on the family favorite!
Egg-strodinary Crabby Mac and Cheese Recipe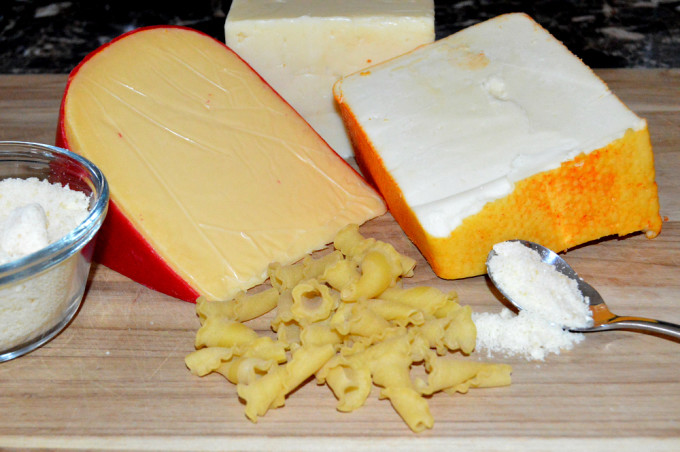 Egg-strodinary Crabby Mac and Cheese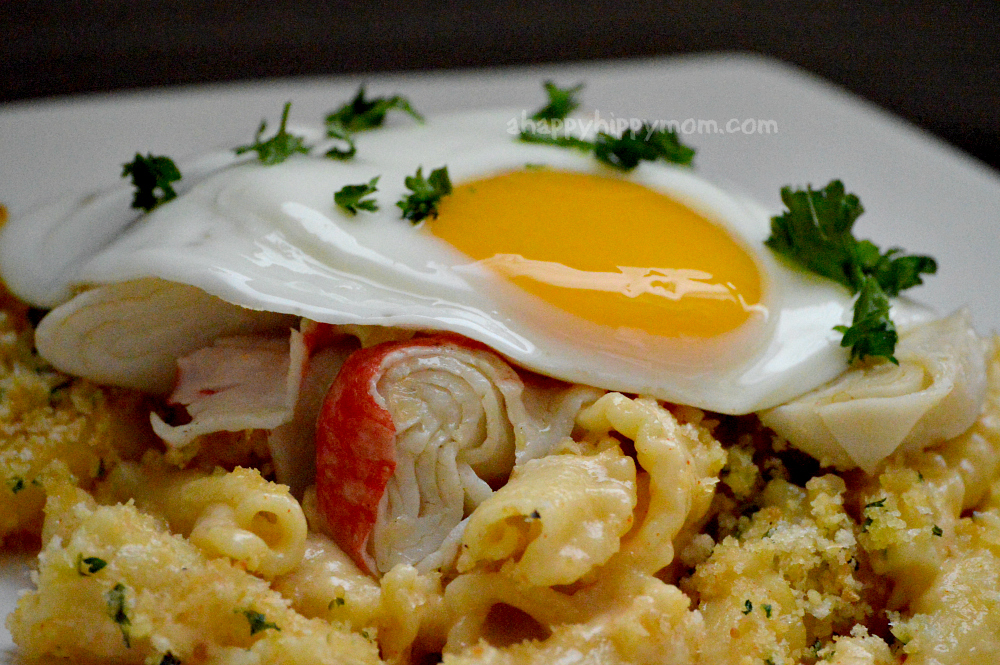 Author:
Michelle Jacklett
Ingredients
Equipment: 9- by 13-inch baking dish, flat-edged wooden spoon
1 pound Campanelle Pasta
6 tablespoons melted butter, plus more to grease the baking dish
3 tablespoons flour
2 cups milk
1 cup heavy cream
1 teaspoon onion powder
½ teaspoon paprika
8 ounces Gouda Cheese, shredded (2cups)
8 ounces Muenster Cheese, shredded (2cups)
4 ounces Cheddar Cheese, shredded (1 cup)
Salt
Fresh black pepper
1 cup Panko bread crumbs
½ cup Parmesan Cheese
¼ cup chopped fresh parsley, plus extra for garnish

Crab and Egg Topping
1 tablespoon melted butter
1 shallot, diced
1 pound cooked crab (I used imitation do to allergy), chunked
¼ cup white wine
6 Eggland's Best eggs
Salt
Fresh black pepper
Directions
Preheat oven to 350 degrees F. Lightly butter a 9- by 13-inch baking dish.

In a large pot of boiling salted water, cook the Campanelle Pasta until al dente; approximately 10 minutes. Drain the noodles and return them to the pot they were cooked in.
While the pasta is cooking, in a separate medium pot over moderate heat, melt 3 tablespoons of the butter. Whisk in the flour making sure it is fully incorporated and lump free. Gradually stir in the milk, heavy cream, onion powder and paprika. Stir constantly until the sauce thickens, scraping the bottom of the pan with the flat-edged wooden spoon to prevent burning.
Add the shredded cheese to the sauce mixture and stir until it's completely melted. Season with salt and pepper. Gently fold the cheese sauce into the pasta. Pour into a 9 x 13 buttered casserole dish.
Melt the butter in a sauté pan and toss in the bread crumbs, parmesan cheese and parsley to coat. Sprinkle the top of the pasta with the bread crumb mixture. Bake for 30 minutes.
Meanwhile, in pan on medium heat, add diced shallots to melted butter and sauté until tender, about 3 minutes. Toss in crab and pour in the white wine. Cook until the liquid is fully absorbed. Season with salt and fresh cracked pepper.
Cook eggs sunny side up; season with salt and pepper. Spoon mac and cheese onto 6 plates; top with crab and eggs. Garnish with fresh chopped parsley (optional).
 Eggland's Best Gift Pack Giveaway!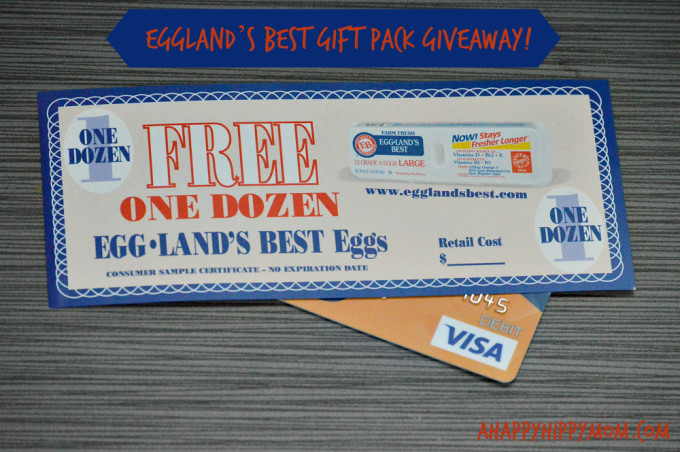 Courtesy of Eggland's Best, one lucky reader is going to receive a gift pack including a $25 Visa gift card and (1) one Eggland's Best coupon, valid for a free carton of EB eggs.
To enter the giveaway, please follow the instructions provided on the Rafflecopter form. Please remember to support this site by following on social networks such as Facebook!  Only entries using the Rafflecopter form will be eligible for prize. Thank you!
Open To US Residents Only- age 18 + Ends March 25, at 11:59 pm (eastern time)! Enter Daily!
[field name= iframe]
Stay Connected With Eggland's Best