How do you inspire your children to follow their dreams? This month the Netflix #StreamTeam is encouraging families to get creative and help embolden children to craft their own destinies. One way to keep kids focused on chasing their dreams, no matter how impossible they may appear, is a DIY vision board filled with inspirational words, pictures, trinkets, and items to boost thoughts of keeping goals front and center. This DIY Vision Board craft is a simple, yet powerful, way of reminding kids to follow through with plans of paving their individual path to success and happiness!
The weather is extremely cold and snowy here in central New York, but as soon as I can travel to the craft store I will be making this adorable "Create Your Own Destiny" vision board with my 7 year old son. The items needed are fairly inexpensive and the craft instructions are simple to follow. I think the vision board will keep him on track to striving to make his dreams come true. He has shown a great interest in cooking and I want to do whatever I can to further his passion for a culinary art career. The great thing about the vision board is items can be added as he grows and it is able to be changed to reflect already achieved accomplishments. In a world of so much negativity and heartbreak, this is a fantastic positive way of encouraging anything is possible with hard work and determination!
Create Your Own Destiny Titles on Netflix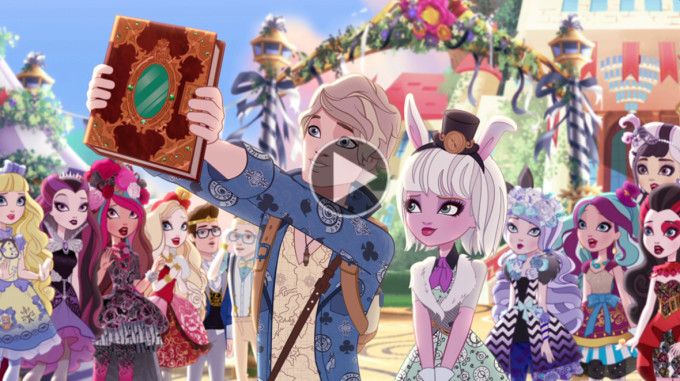 Netflix has a bunch of great titles to stream this month with the focus of kids creating their own destinies. In fact, the all new original special Ever After High: Spring Unsprung, which premiered a couple of weeks ago, celebrates the idea that we all create our own destiny and it is not written in permanent ink. The series "Ever After High" follows the sons and daughters of famous fairy tale characters as they decide whether to follow in their parents' footsteps. In the 47 minute special "Spring Unsprung" a curse by Kitty's mom causes the teens to act the opposite of themselves. The prank threatens the school's happily ever after. The show is actually very colorful, fun, and interesting and ultimately can be enjoyed by all ages. Check it out!
[field name= iframe]
Titles ready to Stream include:
1. Ever After High (2/6)
2. Mako Mermaids (2/13)
3. Richie Rich (2/20)
Someday, I will…
For your little kids:
1. Build and fix things: Handy Manny
2. Make a discovery: Sid the Science Kid
3. Walk on the moon: Justin Time: Blast off!: S1E13
4. Explore the ocean: Octonauts

For your big kids:
1. Make sweet treats: Cupcake Wars
2. Get into show biz: Fame High
3. Represent Team USA: The Gabby Douglas Story
4. Master the kitchen: Chopped

And for teens and parents:
1. Get the corner office: Undercover Boss
2. Travel the world: Anthony Bourdain: Parts Unknown
3. Walk the red carpet: Liz & Dick
4. Run my own restaurant: Wahlburgers
In your home, how do you encourage your kids to create their own paths?