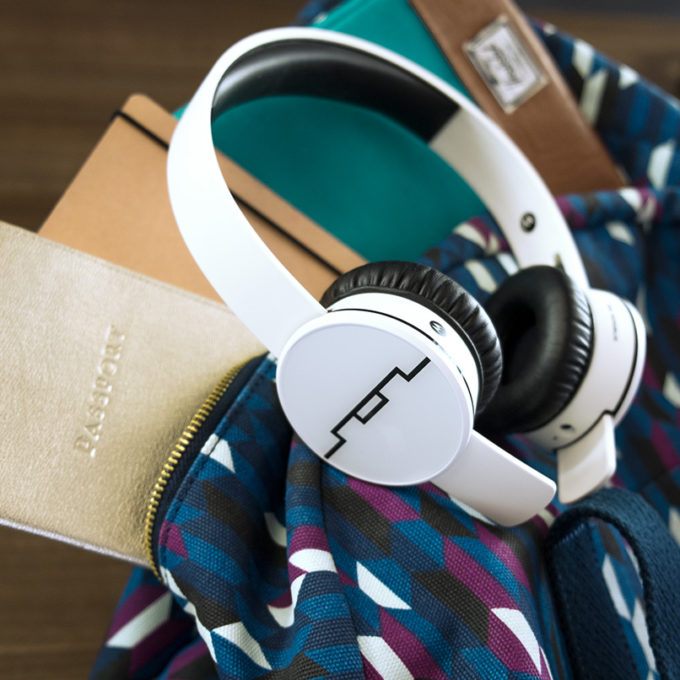 Disclosure:  SOL REPUBLIC provided me with  product sample and info for this post.  The words and opinions expressed in this article are strictly of my own.
You know how they say nothing in life is guaranteed? Well that holds true for most things, but not SOL REPUBLIC'S Tracks Air. In fact, the company is offering a 100-Day Money Back Guarantee, so you can enjoy the peace of mind of purchasing the wireless headphones this holiday season and go from 0 to 100% Wireless with nothing to hold you back!
I received a pair of SOL REPUBLIC Tracks Air Wireless Bluetooth Headphones for review around this time last year. I gave them to my daughter for Christmas and she absolutely LOVES them. The headphones are quality built, provide supreme sound, and are extremely comfortable.  She uses them almost daily for listening to music, movies, school music projects (she writes her own music), and for working out. The wireless headphones get a lot of use and are still going strong! I am very impressed they have held up under the stress of my daughter's constant usage and teenage beating. Seriously, she tosses them around like they are an old shoe and they keep on blasting out fabulous sound. The claim they are virtually indestructible has held true for us a year later!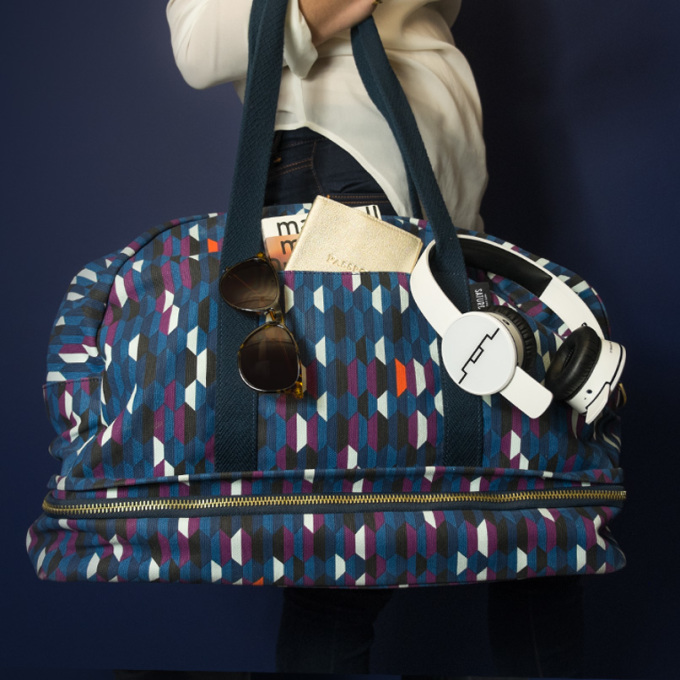 SOL REPUBLIC Tracks Air Wireless Bluetooth Headphones are collaboration between SOL REPUBLIC and Motorola. The wireless headphones have a stellar 150-foot wireless range, dual-device connectivity and an unbelievable 15-hour battery life. They also come with a wired cable, meaning you have on the go music all the time for true tune freedom even if the battery needs recharging. Additionally, Tracks AIR features interchangeable headbands that can easily be swapped out to match your outfit or personal style, ensuring you always look fly. Tracks AIR available colors include ice white, gunmetal, electro blue and vivid red. For more in depth details about the wireless headphones, please read my Tracks Air Review I published in 2013.
Currently, SOL REPUBLIC Tracks Air Wireless Bluetooth Headphones have a suggested retail price of $199.99 and can be found at leading retailers, including Best Buy, Verizon and RadioShack, as well as at www.SOLREPUBLIC.com and www.MOTOROLA.com. The wireless headphones would an awesome gift this holiday season! Check them out!
[field name= iframe]
About SOL REPUBLIC

SOL REPUBLIC is a global consumer electronics company dedicated to enhancing people's lives through style, sound and technology. Comprised of music fanatics, SOL REPUBLIC develops its products from the ground up to look, sound and feel unlike anything else in the market. For more information, visit www.SOLREPUBLIC.com

About Motorola

Motorola Mobility, owned by Google, creates smartphones, tablets and wireless accessories that simplify, connect and enrich people's lives. For more information, visit Motorola.com/mobility.