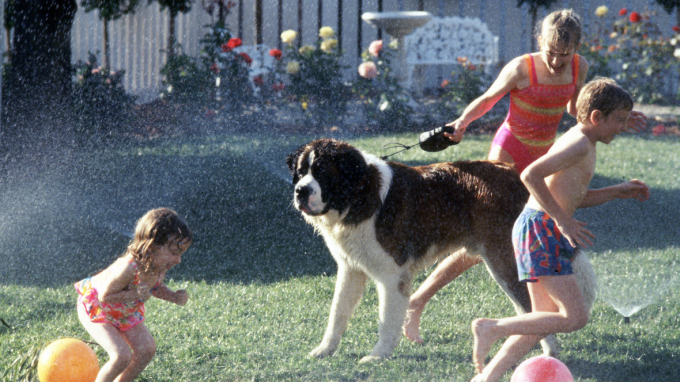 Netflix topic of discussion this month is about celebrating milestones. From the excitement of losing a first tooth to landing a dream job, life's mini and major milestones deserve to be applauded no matter what age you are. Unfortunately, as we get older the milestones seem to get farther and few between. The last milestone I had was having my son almost 7 years ago! But kids, on the other hand, they are always having mini milestones like learning to read their first book, getting a pet, or entering a new grade in school. As a mom, I take joy in watching my children grow and these small moments in time are very magical. They are definitely worth celebrating! Don't you agree?
As a Netflix Stream Team member and in recognition of "mini milestones,"   I am happy to share with you a list of movies and TV episodes ready to be streamed to help highlight a variety of these achievements that your family can enjoy watching this fall. The list includes titles to celebrate the smallest to largest milestones! There is even a few for mom and dad too! Check it out!
Netflix Titles to Celebrate Mini Milestones
For your kids:
New Sibling: The Hive: S01E01, Babee's Room
Losing Your First Tooth: Super WHY: S01E10, The Story of the Tooth Fairy
Getting Glasses: Arthur: S15E09, Through the Looking Glasses
First Sleepover: Bratz Kidz: Sleep-over Adventure
First Trick-or-Treat: Julius Jr.: S01E06, Dressed for Spook-cess
First Pet: Beethoven
First Move: The Croods
First Big Game: D2: The Mighty Ducks
First Spelling Bee: Akeelah and the Bee
First Dance: Kickin' It: S01E20, The Wrath of Swan
First Break-Up: Good Luck Charlie: S01E20, Girl Bite Dog
First Road Trip: Diners, Drive-ins and Dives
First Kiss: Wizards of Waverly Place: S01E02, First Kiss
First Job: Good Burger
First Time Babysitting: The Baby-Sitters Club
First Concert: Taylor Swift: The Journey to Fearless
Another one of our favorite firsts? Going to the movies. Check out these tips from Common Sense Media to make sure your kids' first trip to the theater is a good one.
Plus a few major milestones for mom and dad:
New Job: The Office
Getting Married: My Fair Wedding with David Tutera
Having a Baby: What to Expect When You're Expecting
Life as a Parent: Parenthood
Running for Office: Parks & Recreation
Buying a Home: House Hunters
Losing a first tooth can be frightening!
Losing a tooth is scary no matter what age you are! But for kids,  the mini milestone might be a dramatic experience. I know my son was frightened the first time he discovered a tooth loose and many questions were asked like "Does it hurt?", "Will there be blood?", and "When will it grow back?" If only I had him watch Super Why Season 1 episode 10, he might have not been so fearful. The show takes kids on an adventure in Storybook Village where all the fairytale friends live and makes the experience of losing a tooth more of a cool event. The 30 minute episode on Netflix tells kids how a grownup tooth will grow in its place and adds a bit of magic with the Tooth Fairy. However, the problem of Whyatt wanting to keep the tooth arises and it takes the Super Readers to come to the rescue to solve it! It is a great story to get your kiddo use to the idea of losing their first tooth.
Craft Project and Snack Idea to Celebrate Mini Milestones
DIY Milestone Memory Box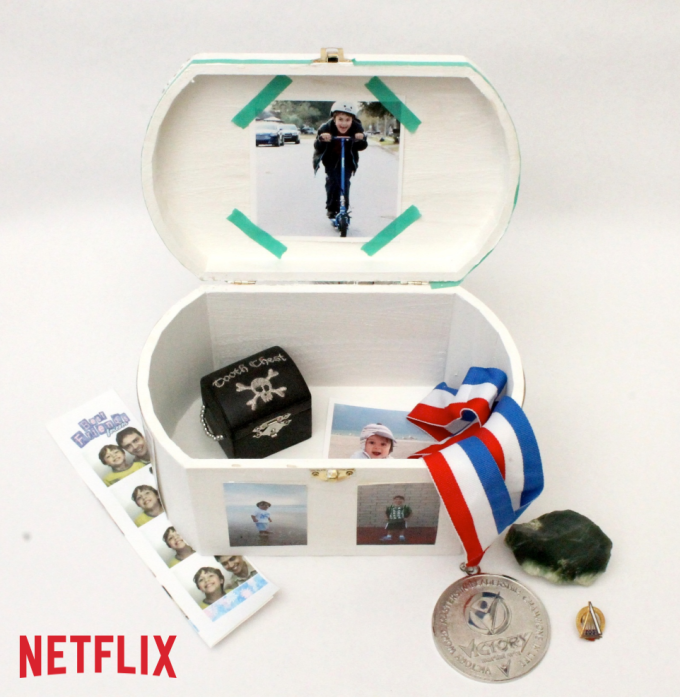 Looking for a fun craft project to celebrate the "firsts" in your kid's life? Here is a very cool project for creating a DIY keepsake box to store all those mini milestone memories like medals, vacation souvenirs, concert tickets, and photos. The project uses a plain wooden box that can be found at your local craft store, Mod Podge, white paint, Washi tape and a variety of photos. The DIY Milestone Memory Box goes way beyond the baby book or scrapbook and gives a personal touch to all those little achievements worth celebrating. Click here to learn how to make your own.
Chocolate-Dipped Pretzel Rods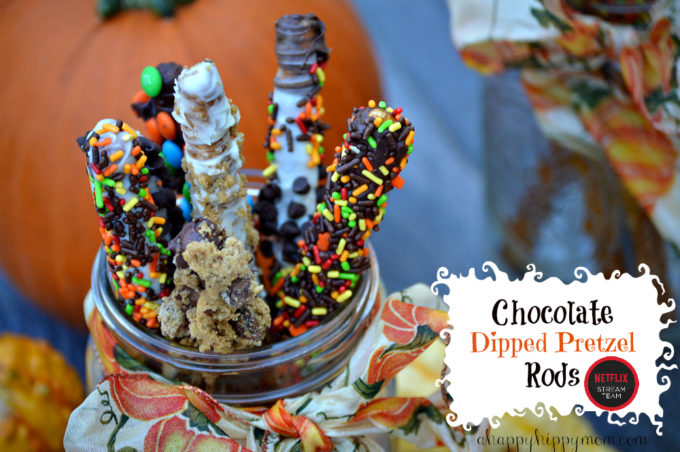 Because every mini milestone deserves a reward no matter how small it is! Here is an easy and deliciously fun sweet and salty treat to make for those special little moments. Dip the pretzel rods in melted chocolate and then roll them in your kids' favorite sweet treat like mini M&Ms, chopped nuts, or cookie crumbs. This is also a fantastic way of celebrating the fall season by rolling the chocolate dipped rods in autumn themed sprinkles! Click here to learn how to make your own.
Is your family celebrating a "first" this fall?