"The SkinnyGirl Tasty Nutrition Bar samples, Target gift card, information, and additional gift pack have been provided by SkinnyGirl."
Is snacking sneaking into your diet more than ever before? If it is, you are not alone! In fact, the average American consumes 25 percent of their daily calories from snacks! With more snacking between meals being the norm, if you do not have a good "snack plan" in place your healthy-eating intentions can be blown to smithereens by giving into your high-calorie cravings.
I like to think I have a snack plan ready to defeat my hunger cravings, but the truth is the cut up carrots and apples in my fridge don't cut the mustard when my sweet tooth is nagging me for something like chocolate, ice cream, or gooey brownies. I guess I could always dip the carrots in some chocolate for healthy face value and feel a tad bit less guilty. However, have you ever tried chocolate covered carrots? They are like those black bean brownies I attempted to make (thanks Dr. OZ for the wonderful gagging experience)…DISGUSTING! Anyhow, when the mood strikes I end up making a beeline to my secret stash drawer (yes I really have one) for an evil candy bar that sabotages my healthy eating efforts. Basically, my snacking dilemma is trying to find low-calorie snacks which defeat the candy craving and still taste sinful. However, I think I found the solution to my snacking problem by swapping my high calorie snacks for SkinnyGirl Tasty Nutrition Bars.
SkinnyGirl Tasty Nutrition Bars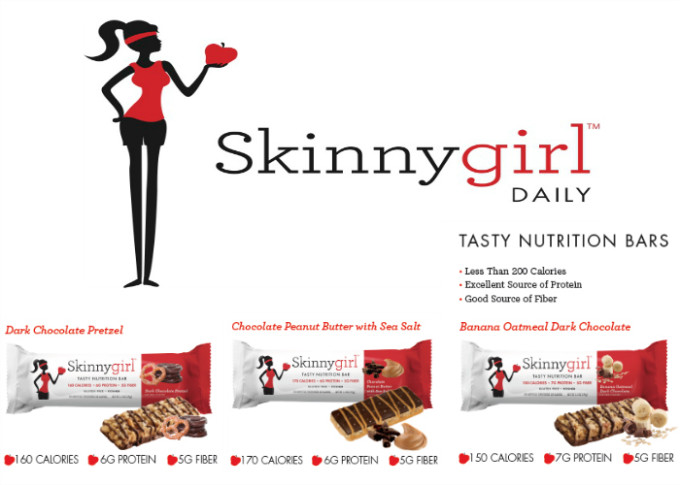 SkinnyGirl Tasty Nutrition Bars come in three different flavors including Chocolate Peanut Butter with Sea Salt, Dark Chocolate Pretzel and Banana Oatmeal Dark Chocolate. Last week I got to try all three flavors and have to tell you they are absolutely scrumptious! My favorite is the Chocolate Peanut Butter with Sea Salt, which reminds me more of a delicious candy bar than a protein bar. The bar has a rich chocolate taste with a hint of smooth peanut butter and a pinch of sea salt. It satisfies the late night sweet and salty cravings without the guilt while helping to keep me full until the morning. Here is more info about the bars.
About Skinnygirl Tasty Nutrition Bars:
Skinnygirl Tasty Nutrition Bars offer all the benefits you want (less than 200 calories, an excellent source of protein and good source of fiber) without compromising on the decadent flavors that you love.
They are also are gluten free, Kosher and contain no artificial sweeteners or flavors.
Flavors include Chocolate Peanut Butter with Sea Salt, Dark Chocolate Pretzel and Banana Oatmeal Dark Chocolate.
Skinnygirl Tasty Nutrition Bars are available nationwide at retailers including Target stores, as well as online.
Skinnygirl Snack Swap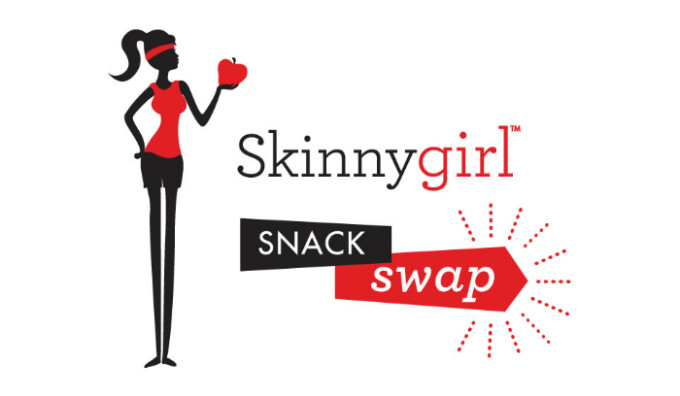 Throughout this month, SkinnyGirl is encouraging women to swap out their snacks for more healthful options with the SkinnyGirl Snack Swap campaign. How it works is you go to the SkinnyGirl Snack Swap website and choose your favorite snack. Then depending upon your snack choice, the playful tool personally suggests healthier options to match that craving. For example, if you are craving banana pudding you can swap out your usual version with a more filling and lower calorie Creamy Banana Chai Pudding recipe using unsweetened vanilla almond milk, a ripe banana, chai seeds, and a dash of vanilla extract. Or perhaps you are hankering for chocolate sugar cookies? Instead of spoiling your weight management efforts, try switching those empty calorie cookies with something healthier like Whole Wheat Pumpkin Chocolate Chip Cookies. The cookie recipe can be found on SkinnyGirl Snack Swap website along with a bunch of other snack swapping suggestions.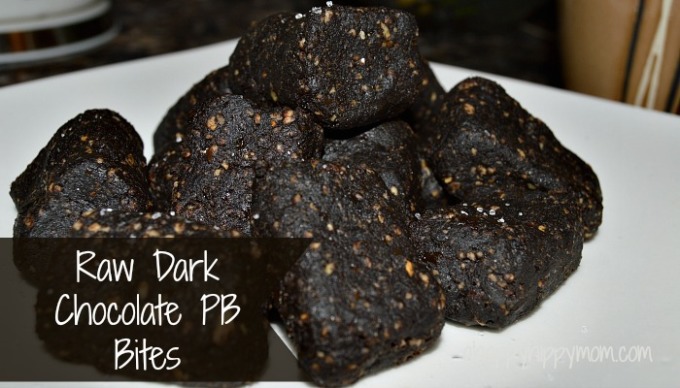 One of my favorite high-calorie snacks is Chocolate Peanut Butter Cups. When I cave and give into temptation, they are the first devilish snack I will grab if they are in the house.   So, I decided to try swapping them out with SkinnyGirl's Raw Chocolate PB Bites. The yummy bites are a combination of Medjool dates, peanuts, unsweetened cocoa powder (I used dark chocolate), vanilla extract, and sea salt. They are very simple to make if you have a food processor.  Just combine all the ingredients together, process on high until a ball of dough is formed, shape into bites, and you are ready to enjoy! Check out the recipe below!
Raw Chocolate PB Bites
When craving Chocolate Peanut Butter Cups, you can try this recipe!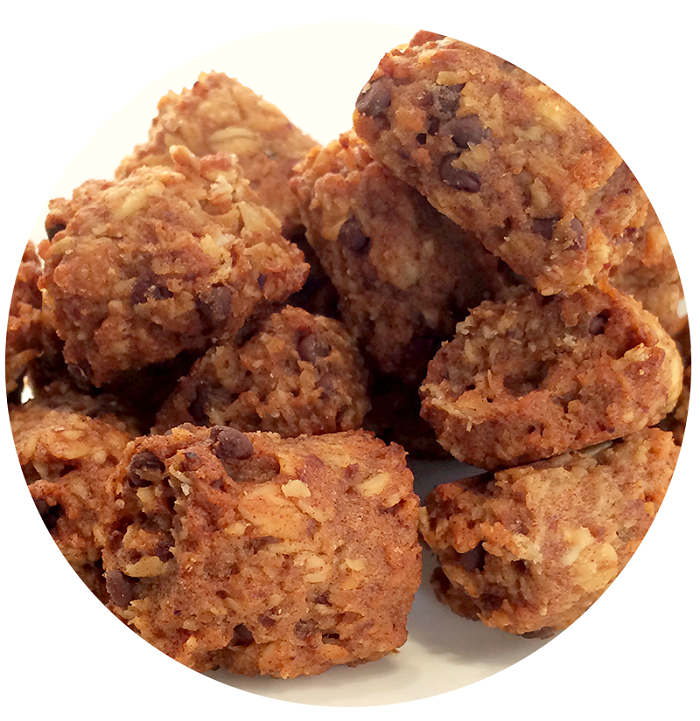 Ingredients
½ cup pitted Medjool dates
1 cup peanuts (raw or dry-roasted, salted or unsalted, your preference)
3 Tbsp unsweetened cocoa powder
2 tsp vanilla extract
½ tsp sea salt (optional)
Directions
Place dates, peanuts, cocoa powder, vanilla and sea salt into food processor or high-powered blender.
Process on high speed until ball of "dough" forms. Scrape down sides as needed.
Once dough is formed, scoop tablespoon-sized pieces and roll into smooth balls. Store in refrigerator or freezer.
Notes
Note: If your dates are dry, soak in warm water until softened and drain prior to processing.
Nutrition Information
Serving size:
1
Calories:
110
Fiber:
2g
Protein:
4g
If you need help with your snack routine and seeking healthier options try the Skinnygirl Snack Swap! The site has plenty of nutritionist-approved Updated Snack Swap Recipes to test out to help get you back on track. Don't forget to share the news about the website with your family and friends, since they could probably use some healthy snack alternatives too!
Here is Skinnygirl Snack Swap Favorites to get you started!
About SkinnyGirl
Founded on the practical, healthy lifestyle expertise of Bethenny Frankel, Skinnygirl provides solutions to women's most common health concerns making the path to healthier living as fun and straightforward as possible.
Products are created with distinctly high standards for the best ingredient quality, nutrient content, and taste.
Skinnygirl empowers women to lead balanced lives by making healthy choices easy.
Save $1.00 on Skinnygirl Tasty Nutrition Bars
Save $1.00 on Skinnygirl Tasty Nutrition Bars on the Skinnygirl Daily website when using the code SNACKSWAP23 during checkout.
Stay Connected with SkinnyGirl
Skinnygirl Daily Website:  http://bit.ly/1qoSay6
Skinnygirl Daily Facebook: http://on.fb.me/1tAnbi0
Skinnygirl Twitter: http://bit.ly/1jVs8RP
Skinnygirl Instagram: http://bit.ly/1ngUVQS
SkinnyGirl Prize Pack Giveaway!
A lucky reader is going to receive an assortment of Skinnygirl Tasty Nutrition Bars and a $25 Target gift card to help stock up on the bars. To enter the giveaway, please follow the instructions provided on the Rafflecopter form. Any comments are welcomed below, but won't count towards the giveaway. Only entries using the Rafflecopter form will be eligible for prize. Thank you!
Open To US Residents Only- age 18 + Ends September 20th , at 11:59 pm (eastern time)! Enter Daily!