Ask any woman about their hair changing experiences and I bet they can tell you at least one horror story. From cuts too close, extreme kinky perms, to damage caused by over processing, most women have some hair terror story to share. However, most the really horrific stories usually come from bad dye jobs or bleached hair causing breakage. This is why lots of women do not attempt to color their own hair at home and trust only a salon professional with their gorgeous locks. But the truth is even the utmost skilled beautician can deliver unwanted results leaving you with a head full of hair-raising dilemmas. In fact, I stopped getting my hair lightened years ago at my favorite salon, because the well trusted coiffeur decided to put green highlights in my hair to combat the brassiness. Back then (20 years ago) green hair was not looked upon as trendy, but freakish, and I was sporting a whole head of it. Seriously, I was very upset the color projectionist let me walk out of the salon looking like something from the Wizard of Oz. I wore a baseball cap until I could correct the green issue at home. Ever since that day, I have always colored my hair myself using box coloring found at the local drug store.
Over the years I have tested several different brands of box coloring with some being better than others. The problem is most box stuff contains ingredients you would not want to put on a roach let alone your own head. The chemicals leave your hair looking and feeling dull after the first couple of washes and you are back to undesired hair results. And let's tell the truth, the shade rarely ever comes out appearing like the models on the box.   Am I right? Not to mention, depending upon your level of application expertise, the results could vary enough leaving you with uneven color blotches just making your new coloring job appear cheap.
Recently, I had a chance to try Madison Reed hair coloring. The company offers 27 beautiful shades formulated without parabens, ammonia or resorcinol and packed with nutrients like keratin, argan oil and ginseng root extract.   I chose the color Roma Blonde (10NVA), which is the color I have been trying to achieve for years at home. The color is a cool blonde with smoky undertones.   However, every time I attempt to lighten my hair to this shade I normally have some brassiness I cannot seem to get rid of. Here is the before picture of my hair prior to using Madison Reed Roma Blonde.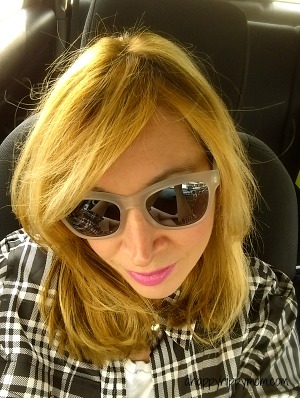 My first initial response about the product is that it was very well put together. The product packaging clearly displays step by step instructions, so even first time at-home hair color user will feel comfortable mixing and applying the product for a wonderful hair-coloring experience. The box contains everything needed to get started including: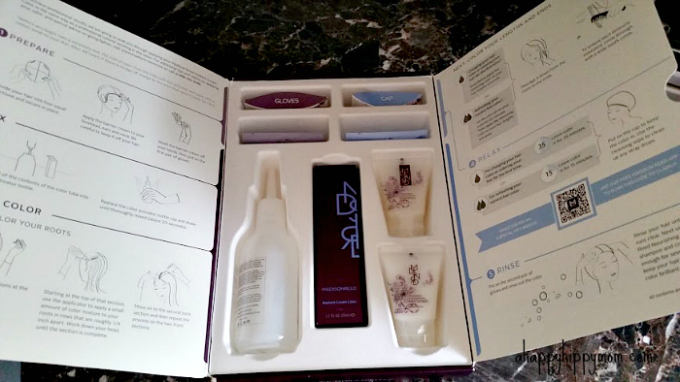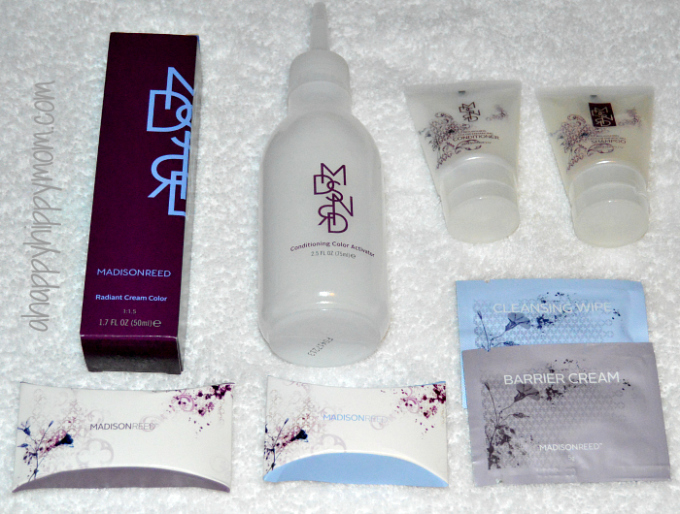 Easy instructions on how to mix and use the color
Barrier cream to keep the skin around your hairline from absorbing the color
2 pairs of well-fitting black gloves, one to apply color and another to rinse
Radiant Cream Color and Conditioning Color Activator to apply to your hair
Hair cap to wear while the color is processing
Cleansing wipes to clean up any stray color on face, neck, or ears.
Nourishing, Gluten Free Color Enhancing Shampoo and Conditioner that you can use for several washes.
And there is even a special gift with a min retail of $10 or more (Mine was a $10 off a ThredUp order. )
I have been coloring my hair for about 20 years and have my own style of applying the mixture. However, Madison Reed offers how to "pro tricks and tips" videos going beyond the easy-to-understand instructions on the box for individuals who need extra help applying their color and want the best in-home results.
[field name= iframe]
Here is my after photo.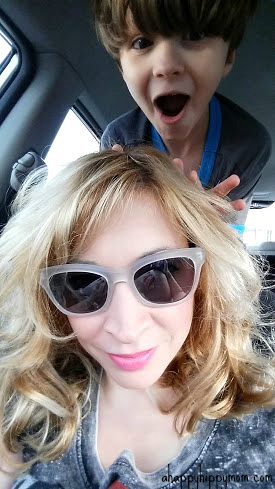 As you can see my hair is much brighter than before and I am very happy with the Madison Reed Roma Blonde results. Although, I still have a bit of brassy undertones which will hopefully diminish on the second application. Would I use the product again? YES I would! There are several impressive features I really like about Madison Reed such as:
The website provides a Color Advisor tool to help choose the best shade for your skin tone and hair type. If you are still having trouble choosing your color, you can contact the on-call professional stylists on the Madison Reed Color Crew for help or by sending a picture.
Everything needed to help get in-home salon results are within the box, including nourishing shampoo and conditioner to help keep your new color looking and feeling soft and shiny.
An auto-delivery subscription option that sends you a new coloring kit every few weeks, depending on how often you color.
Products are free from harsh ammonia, harmful parabens, and irritating resorcinol.
27 vibrant shades to select from
Product does not smell nasty
An overall feeling of in-home salon coloring in an affordable box.
App for tablet or mobile phone users
If you are seeking a hair color change and want a little bit of pampering in the convenience of your own home give Madison Reed a try! You do not have to commit to the subscription continuous color plan if you do not want to at first and can purchase one box for $29.95. For someone who has colored their hair at home for the past 20 years using various products, I like the high quality feel of Madison Reed, excellent support, and the in-home hair coloring results! "Live life brilliantly" and test the product out!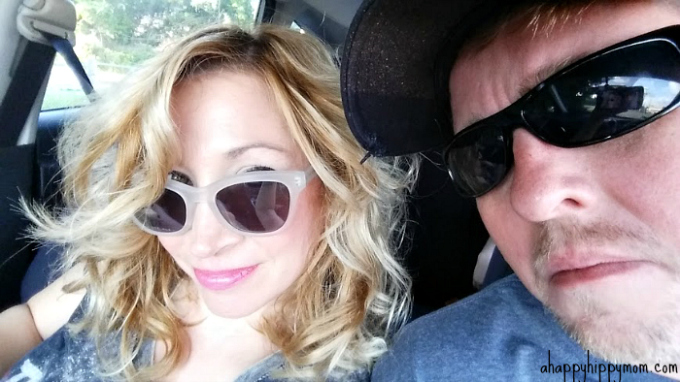 50% off your first purchase at Madison-Reed.com
Get 50% off your first box of permanent hair color at Madison Reed with code MARCHMADNESS through March 31, 2015.