"I participated in a campaign on behalf of Mom Central Consulting for Zappos.com. I received product samples to facilitate my review"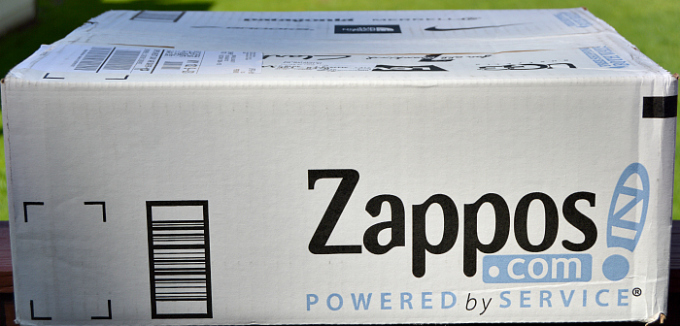 Thankfully, back-to-school shopping is over for me until next year! However, this year was much easier than the previous, because I had the opportunity to shop at Zappos.com. My teen was able to scoop up an entire outfit featuring her favorite brands for just about $300, including a North Face jacket, a pair of awesome Steve Madden boots, comfortable HUE double knot leggings, soft Hurley tee, and a stylish Roxy crossbody bag. The best part was I did not have to travel from store to store, wait in long lines, or spend hours in the dressing room while she tried on clothes a hundred times for my daughter to get the outfit she wanted. All the shopping was done from the comfort of our home and the items were shipped free and delivered within a few days.   The entire process was pain free and I will definitely be returning to Zappos.com for back-to-school shopping again. Plus, Zappos.com offers a free return policy, so if something doesn't fit, it's simple and easy to return or exchange items without incurring extra charges. Here is a picture of my teen wearing her back-to-school purchases from Zappos.com.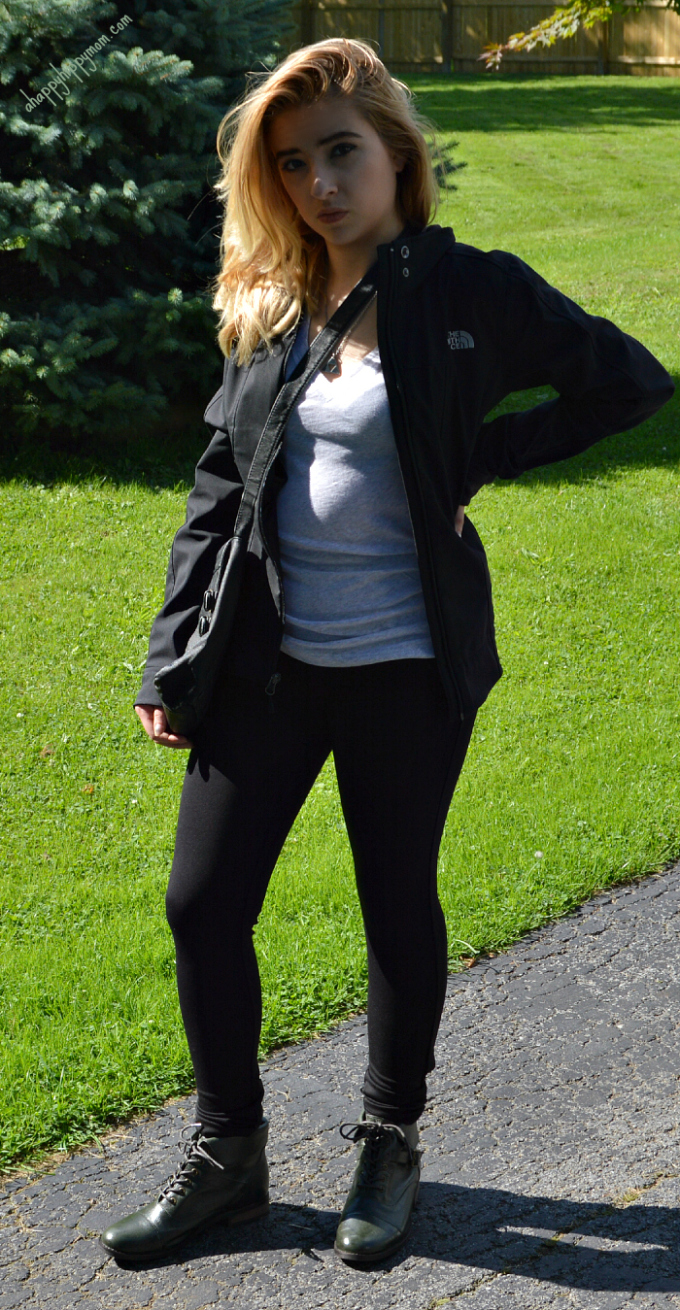 Items featured in the above photo are:
The North Face: Calentito Jacket
HUE: Ponte Double-Knit Leggings
Hurley: Solid Perfect V Neck Tee
On my Zappos.com Wish List! (Hint to Santa)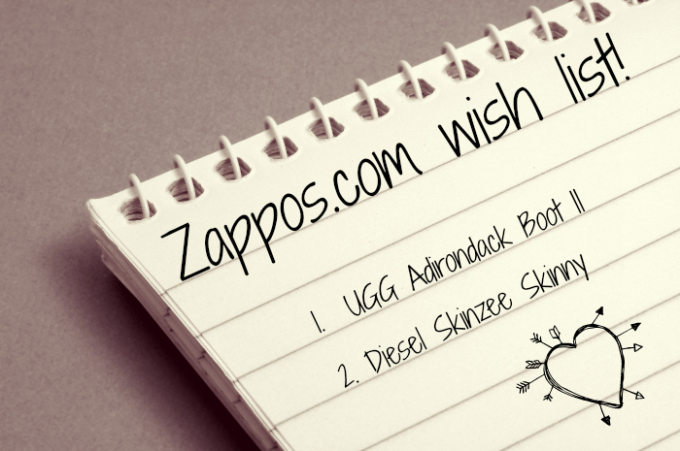 While my teen was doing her shopping at Zappos, I decided to browse the huge online shop myself and found several items I put on my own wish list that I would like to have for the upcoming cold weather! Central New York normally gets slammed with not inches, but FEET of snow every winter. I can count on at least getting hit with one large storm where I have to spend time outside shoveling the white stuff off my porch and walk ways. A good pair of warm boots is essential and I would LOVE to be shoveling the cold snow in these UGG Adirondack premium cold weather boots!   I know my feet would stay toasty warm and dry! The UGG boots feature a waterproof and windproof eVent, genuine sheepskin lining, and an exclusive Vibram outsole designed specifically to keep moisture out. The boots are GORGEOUS and on my holiday wish list! It is not in my personality to beg for items, but I definitely want Santa to make sure these UGG boots are under my tree!
To go along with the boots, I found a pair of Diesel Skinzee Skinny jeans I placed on my wish list too. I owned a pair of Diesel jeans that I wore out to almost a rag before retiring them and never had the chance (nor extra money) to replace the jeans. Diesel jeans are rather pricey, but I have not found a more comfortable and well-made pair of jeans. The Diesel Skinzee Skinny jeans combine the Diesel name with the stretchy fit of a jegging, so I would be extra comfortable while having to shovel! Not to mention, they would look fantastic with the UGG boots!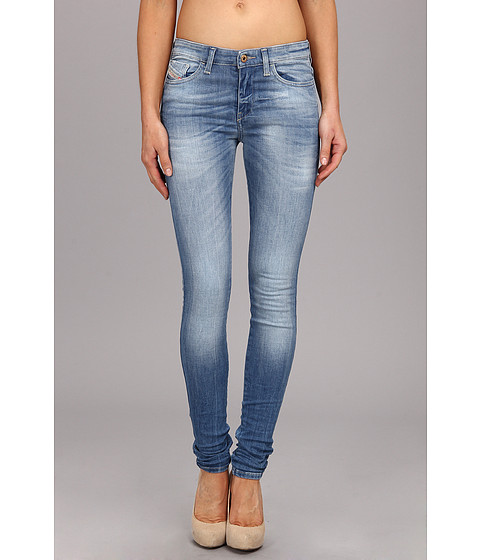 Have you ever shopped at Zappos.com? What item is on your wish list?
Stay Connected With Zappos.com
Visit the Zappos Website: http://www.zappos.com/
Zappos Facebook: https://www.facebook.com/zappos
Zappos Twitter: @ Zappos
Zappos Pinterest: http://www.pinterest.com/zappos/